OC's No.1 Content Marketing Consultant in Irvine
Our content marketing consultant will implement SEO content strategy which fuels your online success. It will be integrated with brand awareness, website traffic, PPC, and lead generation along with valuable and relevant content to trigger profitable customer or client action.
We do video content marketing strategy to show a whole different side of your business. Our content team offers the most creative video content marketing services.
Our Content marketing consultant will get your customers to look and respond directly by implementing strong social media content marketing. We publish visual contents and posts on social media platforms.
Blogging marketing is what most clients want to introduce their products and services, Blogs are the most-visited content, they can speak your customer's language and have a great effect on their lifestyle changes.
Visual contents speak louder than written contents. Our content marketing consultant and designers implement infographic content marketing strategies to the best of their abilities.
What we do
Content Marketing Consultant in 2023: Skyrocketing Southern California Small Businesses
PurpleZ , by having the top content marketing consultant in Irvine, implements the most updated content marketing strategy for Southern California small to mid-sized businesses. In our content marketing strategy plan, we consider the five most essential elements to the best result. We include a timeline in your template, assign tasks to our team who knows the content strategy's directive, brainstorm different topics consistent with diverse audiences, SEO search for optimized content, and then distribute them on social media platforms. Our content marketing consultant will keep up with the most updated content strategy to increase your web traffic.
Content marketing consultant pricing packages are designed to address the complex needs of businesses seeking content strategy, content creation, and content amplification solutions. Companies can easily pick and choose from a medley of content marketing pricing options based on the size and scope of their website presence, the number of desired content assets that need to be created, or a market value charging model for managing paid content amplification. The comprehensive nature of the Pop Results content marketing consultant pricing packages allows an organization to outsource their entire content marketing workflow or select services individually.
Content Strategy
Keyword Research
Competitor Analysis
SEO Optimization
Blog Post Writing
Social Media Promotion
Email Marketing
Content Calendar
Analytics & Reporting
Lead Generation
Conversion Optimization
LET'S GET STARTED
Content Strategy
Keyword Research
Competitor Analysis
SEO Optimization
Blog Post Writing
Social Media Promotion
Email Marketing
Content Calendar
Analytics & Reporting
Lead Generation
Conversion Optimization
LET'S GET STARTED
Content Strategy
Keyword Research
Competitor Analysis
SEO Optimization
Blog Post Writing
Social Media Promotion
Email Marketing
Content Calendar
Analytics & Reporting
Lead Generation
Conversion Optimization
LET'S GET STARTED
Strategy
Your Business case
Our Content marketing consultant will analyze your business case, consider the risks involved and establish a business plan for content marketing.
Production
Your Audience personas
Content marketing consultant will define your audience personas, their needs and wants, and their content engagement cycle that helps you target your ideal customer.
Design
Your Business plan
Your business plan focuses on the goals you have for your content program, your unique content value, and details of your business.
Once planning out the details with the content marketing consultant, we'll create content, analyze the context in which your audience will view the content and pick up the right channel.
Who is a content marketing consultant?
A content marketing consultant creates a strategic marketing plan centered on designing and sharing valuable, relevant, and consistent content to attract an audience, leading to action.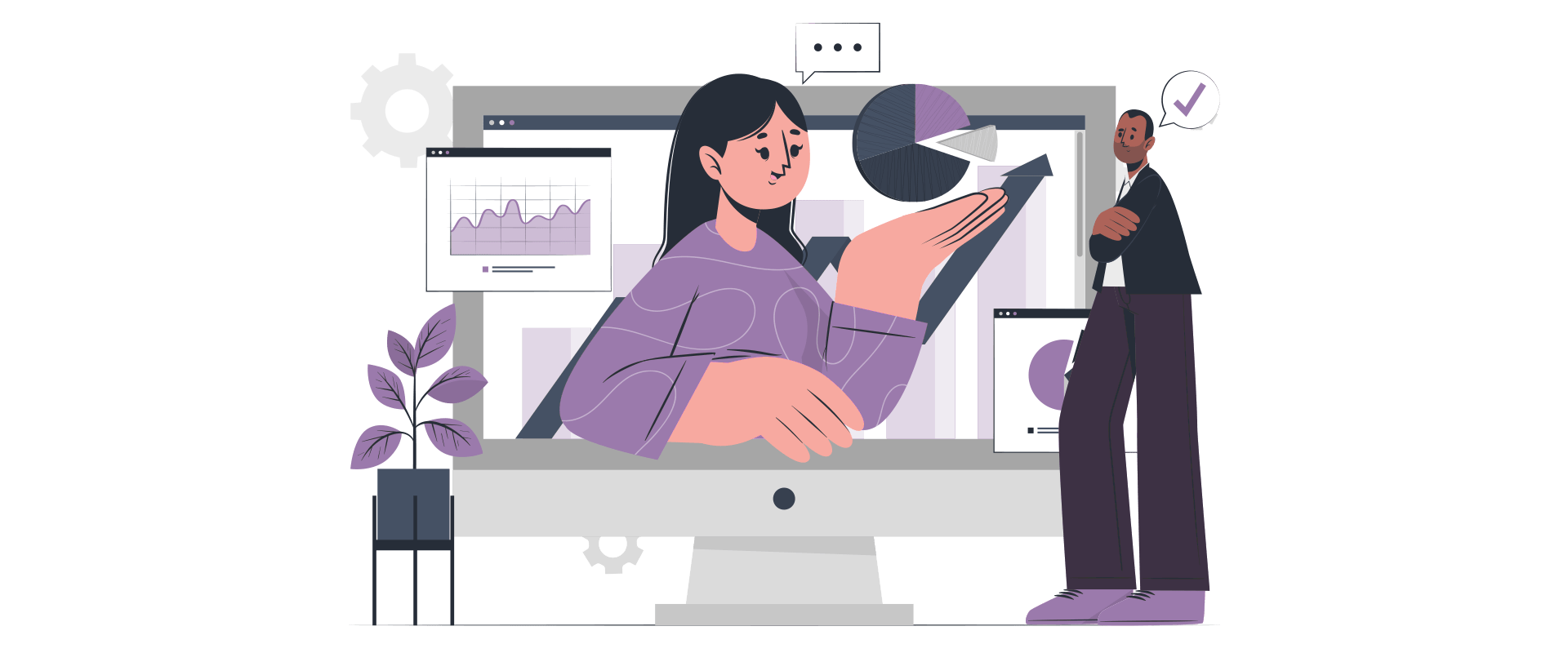 What are the types of content?
Blogs- Blogs are the most common type of content. You can write blogs depending on your target audience's needs and problems. The length of your blogs will be determined by your goals, ranging from 700 to 1500 words, and blogs more than 2000 words are the best for ranking on Google. Blogs must include visual elements. To keep readers interested, you may want to add visual elements to your post. Content with visual elements like images and videos gets more views and shares than text-only content. 70% of businesses are predicted to use visual content heavily in their marketing efforts in 2023. (Venngage, 2020).
Videos- Video is the king of online content. With the ever-growing popularity of videos, a majority of marketers turn to video marketing.
61% of businesses use video marketing in their content planning. 91% of marketers believe that video content has become more significant during the pandemic. (HubSpot, 2023).
Infographics- Instead of presenting all the information in text, many businesses will create infographics. When you use infographics, you help readers catch the most critical information at a glance that catches their attention. Many marketers consider infographics a vital marketing medium.
41.5% of marketers consider infographics the most important platform for media campaigns. (Venngage, 2020)
Guides- Guides are a great way to give users a copy of your content. These informational guides tend to be longer than content articles. In creating guides, you have people sign up to get them. By having people enter their emails to download your guides or ebooks, you expand your subscriber list and add credible leads for your business.
Do Content marketing and content strategy differ?
Content marketing is the act of creating, sharing, and promoting content to engage users and lead an action from your target audience.
Content strategy is researching, analyzing, and planning your content based on your business goals. Say you make three blog posts and automate them to post to your Facebook, Linked In, and blog for the upcoming weeks. It is your content strategy.
Content marketing is closely related to marketing rather than creation. When you have your content created, you can reach out to influencers and other blogs to share your content.
Why do online businesses battle for implementing excellent content marketing strategies?
Content marketing consultants use content to promote their business and expand the awareness of their brand. According to content marketing statistics, 78% of companies have a team of one to three content specialists. (SEMrush, 2019). 70% of marketers invest in content marketing. (HubSpot, 2020) (Source: https://www.hubspot.com/marketing-statistics)
How successful is content marketing strategy?
With ever-growing online businesses, a content marketing consultant makes sure that content marketing gains its importance so that 36% of enterprise marketers say they've shifted paid advertising budget to content marketing; 60% of B2C marketers are committed to content marketing.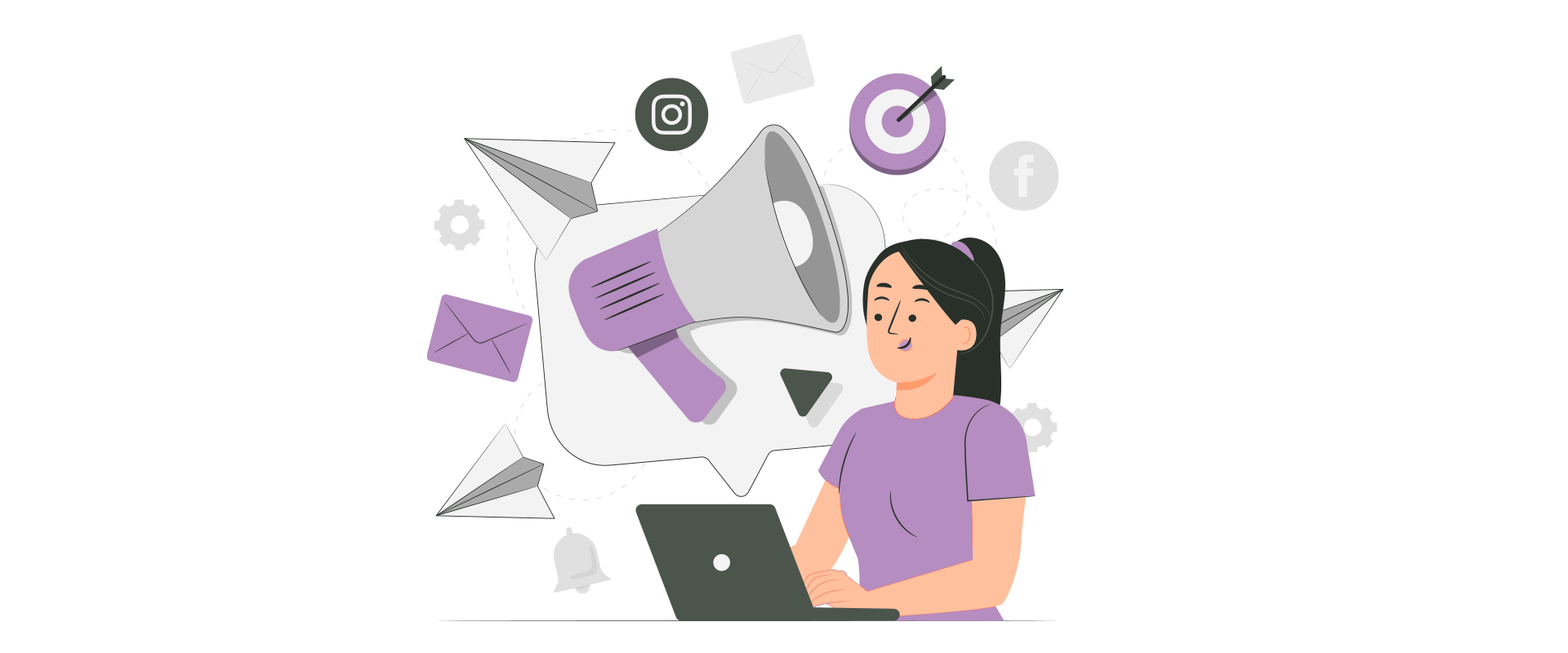 What are content marketing trends in 2023 and beyond?
Post pandemic evolves content marketing strategy for all businesses. Businesses keep revolving around content as it helps their business and sales dramatically grow. Building content communities, using influencers more, doubling SEO, repurposing content across channels, expanding voice search, and going live with video and webinars are the leading content marketing trends.
What are the main tips for content marketing?
The first thing is to get great ideas by searching more, using analytics tools, question websites, google hints, and more. Then, create personas, identify their behaviors, needs, and expectations, go after specific target keywords with your content, evaluate your content and ensure your content reflects your brand, implement SEO services to outrank in Google.
A quick summary of the content marketing checklist in 2023
Setting SMART goals

Building target audiences

Auditing existing website content

Developing content guidelines

Brainstorming content ideas with online resources

Establishing a CMS

Measuring actionable metrics
Blogging examples: Hubspot: Writing in-depth blog posts/ Adding content upgrades such as ebooks / Creating an educational and content sharing hub/Creating videos. 
Visual content: Shutterstock is an excellent image business, and it has used its reputation to make a resource that everyone can use. It attracted thousands of social shares and more than 6 billion site visits, including images, video, and music.
LinkedIn: LinkedIn has proceeded to use this approach by producing more marketing guides, so it's a sure bet it's working for them.
What do statistics say about Content marketing strategy?
 According to Hubspot 
WordPress users write about 70 million new posts and 77 million new comments each month. (WordPress, 2020) 

Blogs are one of the three forms of media used in content strategies today. (HubSpot, 2020) 

89% of content marketers used blog posts in their content creation strategy in 2020 

70% of marketers tend to invest in content marketing. (HubSpot, 2020) 

Web traffic is one of the primary measurements of success for content marketing strategies. (HubSpot, 2020) 
 According to Content marketing institute
44% of respondents state that the impact of the pandemic

on their B2B content marketing strategy is moderate at best, while 25% claim that the pandemic has a significant effect on their content marketing efforts. (Content Marketing Institute, 2020)

66% of B2B marketers state that they made short-term and long-term adjustments to their organization's content marketing strategy. (Content Marketing Institute, 2020)
 Is content marketing right for my business?
The right content will grab new customers, and with an attractive lead in place, you can capture more of those leads. One study from HubSpot found that businesses that consistently provide fresh content to their blog see as many as 126% more leads than those without a blog. The consistent production of content skyrockets website traffic, and as traffic increases, so do conversions. 
Want to get a content marketing strategy? Contact us online and call us at +1 (800) 213-7303
FEATURES
Content Strategy
Keyword Research
SEO Optimization
Blog Writing
Social Media Management
Content Calendar
Content Creation
Email Marketing Campaigns
Competitor Analysis
Lead Generation
Landing Page Optimization
Analytics and Reporting
Monthly Performance Review
Custom Content Strategy
Dedicated Account Manager
Testimonials
What our clients
say about us.
Full Service Marketing Services
"We have a great business relationship with PurpleZ. We had worked with several other marketing companies in the Los Angeles area in the past who didn't deliver results and I'm happy to say PurpleZ is doing that. They help bring our vision to life in a way that makes sense."
Strategy + Creative + Marketing
"Talk about going above and beyond what we asked for and then a true partner, a professional team to satisfy all our needs taking the time to explain every strategy that was implemented. Great job, couldn't have made a better choice to handle our marketing!"
Creative + Content + Marketing
"PurpleZ has been instrumental in helping us build an incredible lead generating machine. Everyone at PurpleZ that I've met has been extremely helpful, using their experience to navigate a clear path to a successful digital marketing plan."
Winning awards for our designs and strategies is one of our constant goals. In the end, it boils down to one thing: passion for our work.
Orange County Best Software Company Badge
Best Marketing Agency Orange County California Award
Google Analytics Certified Partner
Purplez best sem companies Award