Irvine's #1 Social Media Content Creation Services
We implement on social media content strategy such as powerful campaigns, relevant and fun content, and social media news.
.
One of our great social media strategies is multi-channel planning with engaging content on various platforms to drive traffic to their online store from many different places.
By finding and using relevant hashtags to your social media posts, we will increase your brand awareness and help you analyze the performance of your social campaigns.
We promote your social media posts and advertisements to get people to click on your site and learn more about your offers.
What we do
High-Quality Content, Meaningful Engagement and Online Presence Boost in 2023
PurpleZ, as a top Social Media Content Creation company in Irvine, Orange County, helps you create powerful social media marketing. We are one of the bests in social media content creation in Southern California. We set main marketing goals, create a social media content planner, know how to distribute and promote social media posts and advertisements, and analyze and optimize results to determine how social media marketing performs. We are experts in social media advertising on every social platform with effective and engaging design and content.
Social Media Audit
Content Strategy
Customized Design
Branded Templates
Post Creation
Caption Writing
Hashtag Research
Image Editing
Video Editing
Story Creation
Analytics Report
Account Management
LET'S GET STARTED
Social Media Audit
Content Strategy
Customized Design
Branded Templates
Post Creation
Caption Writing
Hashtag Research
Image Editing
Video Editing
Story Creation
Analytics Report
Account Management
LET'S GET STARTED
Social Media Audit
Content Strategy
Customized Design
Branded Templates
Post Creation
Caption Writing
Hashtag Research
Image Editing
Video Editing
Story Creation
Analytics Report
Account Management
LET'S GET STARTED
By applying effective social media content creation strategy, we help businesses increase their brand awareness, generate a conversation about their business, boost traffic, and lead not only on their social platforms but also on your website. We provide you with the data, information, education, creativity, or inspiration your followers are looking for in their social media feed each day. Understanding your marketing goals, finding your perfect customers, and creating ways to engage them are what we are specialized in achieving your goals.
Purplez's Step-by-Step Process to Drive Engagement for Your Business
Step 1
Interactive Visuals
Engage your audience with visually stunning content. Our social media content creation service provides captivating images, videos, and infographics that grab attention, evoke emotions, and enhance brand messaging.
Step 3
Strategic Content Planning
Make the most of your social media presence by developing a thoughtful content plan. We assist you with organizing and scheduling your posts to ensure a steady stream of interesting material that complements your brand identity, target market, and campaign goals.
Step 2
Compelling Copywriting
Craft persuasive and impactful messages that resonate with your target audience. We of excel in creating compelling copy that communicates your brand story effectively, drives action, and sparks conversations on social media platforms.
Step 4
Data-Driven Optimization
Improve your social media performance with data-backed insights. Our content creation service utilizes analytics to track engagement metrics, audience behavior, and trends, enabling us to optimize your content strategy and continuously improve its effectiveness.
Social Media Content Creation | Strategies, Tips, and Best Practices
Social media is an effective tool for companies. Compared to traditional marketing, it allows you to interact personally with your target audience. It gives you access to a wide range of data that can help you better understand who your customers are and how they respond to your brand or products.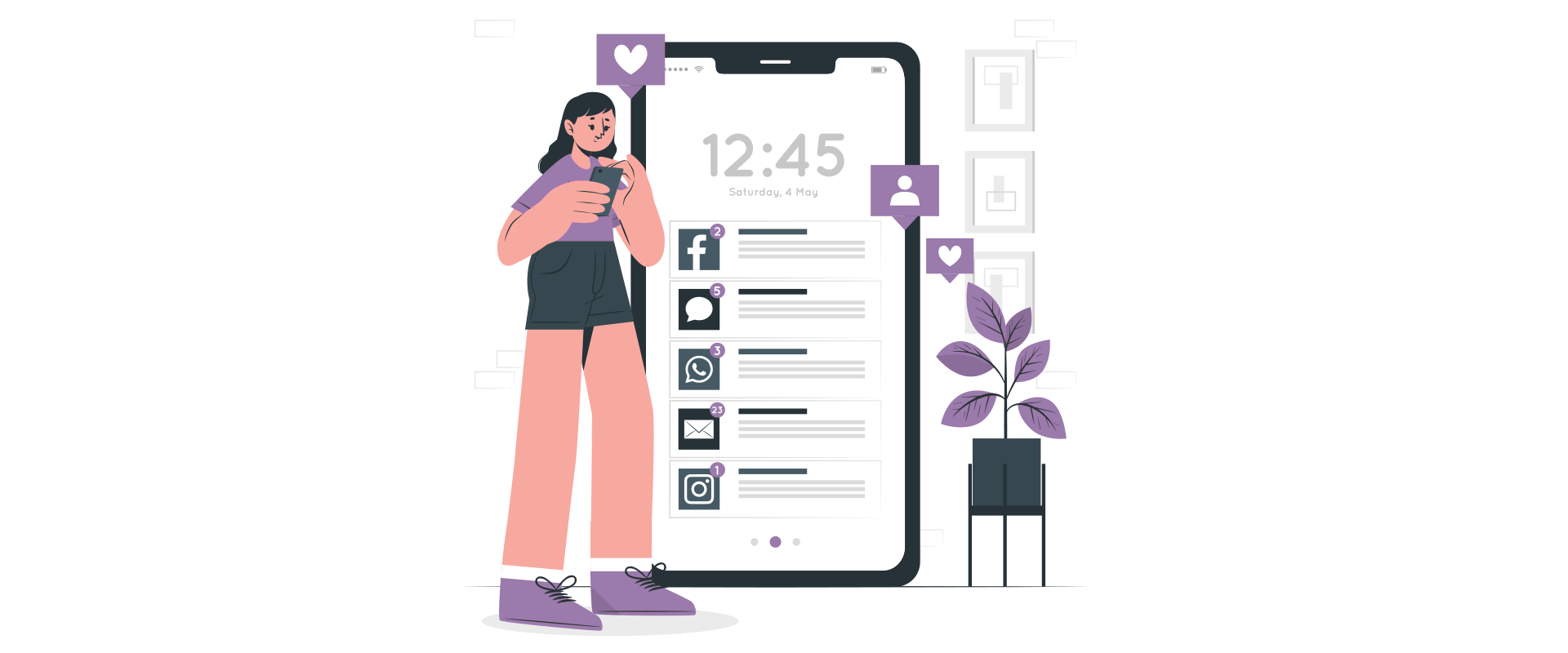 A successful social media strategy requires creating compelling content that attracts attention and keeps people engaged long after they click "like" or "share." That's where we come in: our social media specialists will work with you to create engaging visuals, videos, and text posts that get results!
Defining Your Social Media Content Strategy
Once you've defined your social media content strategy, it's time to create a plan.
Create a content calendar:

 Three posts each day on Facebook and Twitter, together with one blog post per week, is a fair general rule of thumb. Consider employing someone else or outsourcing the task if you'd like to be more involved so you can concentrate on developing other aspects of your company.

Create a content plan:

 This should include topics that will be covered in each piece of new content (e.g., "how-to" articles) as well as who should write each piece (e.g., sales team member) and when they'll publish it (e.g., Friday morning). If possible, try not to use generic terms like "this week" or "next month"; instead, set specific dates by which each piece must be published so everyone knows what needs doing when without fail!
Crafting Compelling Content
Now that you know what to post, let's talk about how to craft compelling content.
Content is king and is the foundation of your social media strategy. With it, all the other things we've discussed here will matter very little. Your audience wants useful, interesting, and shareable content that helps them solve problems or learn something new–and they want to see it frequently enough so they remember you!
To make sure that people keep coming back for more, use these tips:
Ensure every post has a clear call-to-action (CTA), so readers know exactly what action they should take after reading or watching your video or slideshow presentation.

Always include an image with each piece of visual content so people can easily recognize what they're looking at before clicking through.

Use hashtags when appropriate; however, avoid overusing them because doing so could hurt rather than help if done improperly
Video Content Creation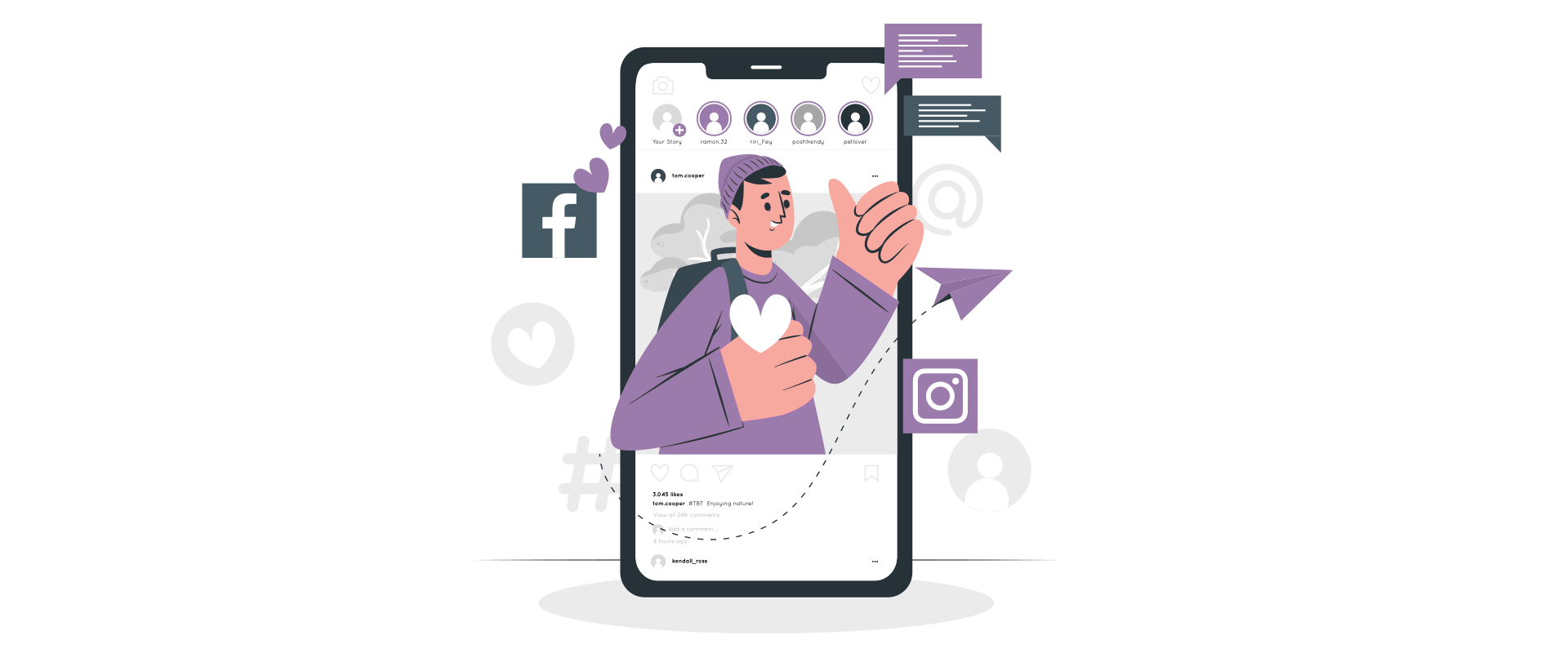 Video content is a great way to engage your audience and can be used for many purposes. Video content can help create a brand identity, promote products or services, educate your audience, and entertain them all simultaneously!
Video content creation is one of our favorite things here at Social Media Marketing HQ because it's versatile enough for any business owner looking to increase their social media presence.
Maximizing Engagement Through Interactive Content
Static stuff is less interesting than interactive content. Providing an interactive experience for your audience can boost website traffic and conversion rates. You can use interactive content to establish a following for your company and forge closer ties with customers.
Content Planning and Scheduling
When it comes to social media, content planning, and scheduling are essential. Without a plan, you'll be flying blind, leading to wasted time and effort.
With a plan in place, you'll know what kind of content you need, when, where it will go, and how long it needs to be–and if something doesn't work out as planned (which happens), then it's easy enough for us at [insert company name] to adjust our strategy as necessary.
Here are some guidelines for developing a successful social media content strategy:
Know who your target audience is before starting on any piece of content; this allows us at PurpleZ more flexibility when deciding what type of message works best with different audiences

Ensure all relevant parties are involved in any decision-making process so there aren't any surprises later.
Adapting to Emerging Trends and Features
As a content creator, you need to be aware of new features and trends in social media. This will allow you to adapt your strategy so that it can take advantage of these changes in the market.
We've already covered some important emerging trends and features in previous sections of this guide, but here are some more things for you to keep an eye on:
Adapting Your Content Creation Strategy for Mobile Users

Using Video Content Creation Tools like Vimeo or YouTube To Promote Your Brand
Want to have us create and publish your social media content? Contact us online or call us at +1 (800) 213-7303.
FEATURES
Social Media Audit
Competitor Analysis
Content Strategy
Editorial Calendar
Customized Design
Branded Templates
Post Creation
Caption Writing
Hashtag Research
Image Editing
Video Editing


Story Creation


Influencer Outreach
Analytics Report


Account Management
Bronze
8 posts per month
4 images per month









Silver
16 posts per month
8 images per month
1 video per month (up to 1 min)
4 stories per month (up to 15 sec each)
Monthly report with insights and analysis
Gold
24 posts per month
12 images per month
2 videos per month (up to 2 mins)
8 stories per month (up to 30 sec each)
Bi-weekly report with insights and analysis
Dedicated account manager
Testimonials
What our clients
say about us.
Full Service Marketing Services
"We have a great business relationship with PurpleZ. We had worked with several other marketing companies in the Los Angeles area in the past who didn't deliver results and I'm happy to say PurpleZ is doing that. They help bring our vision to life in a way that makes sense."
Strategy + Creative + Marketing
"Talk about going above and beyond what we asked for and then a true partner, a professional team to satisfy all our needs taking the time to explain every strategy that was implemented. Great job, couldn't have made a better choice to handle our marketing!"
Creative + Content + Marketing
"PurpleZ has been instrumental in helping us build an incredible lead generating machine. Everyone at PurpleZ that I've met has been extremely helpful, using their experience to navigate a clear path to a successful digital marketing plan."
Winning awards for our designs and strategies is one of our constant goals. In the end, it boils down to one thing: passion for our work.
Orange County Best Software Company Badge
Best Marketing Agency Orange County California Award
Google Analytics Certified Partner
Purplez best sem companies Award