Irvine's No.1 Explainer Videos Production Company
Bring your brand to life with our dynamic animation techniques. Our explainer videos captivate audiences and leave a lasting impression. Drive engagement and conversions today!
Harness the power of persuasive storytelling with our expert scriptwriting. Our explainer videos deliver your message with impact, leaving viewers hooked and ready to take action!
Stand out from the crowd with our visually stunning explainer videos. Our vibrant animations and captivating graphics ensure your brand gets noticed and remembered!
At PurpleZ, we understand that one size doesn't fit all. Our custom explainer videos are tailored to suit your unique business needs, making your brand shine and leaving a lasting impression!
What we do
Fast Turnaround, Compelling Storytelling & Results-driven Approach for Your Videos
Introducing PurpleZ's Exquisite Explainer Videos: Prepare to be amazed as we unleash a world of visual wonders to captivate your audience and skyrocket your brand's success! Our masterpieces of animation and storytelling will leave jaws dropping and hearts racing, as your message takes center stage with unrivaled brilliance. From dynamic graphics that dance across the screen to compelling narratives that ignite emotions, our explainer videos transcend the ordinary and transport viewers to a realm where imagination meets reality.
PurpleZ's 4-Step Strategy for Creating Beautiful Explainer Videos
Brainstorm and develop a unique and compelling concept that delivers your message effectively.
Transform your concept into visually captivating explainer videos with vibrant graphics and seamless animations.
Create engaging scripts that resonate with your audience and motivate action.
Step 4
Production and Delivery
Handle production with meticulous attention to detail, ensuring high-quality videos delivered on schedule.
Scriptwriting
Voiceover
Basic Animation Style
Custom Illustrations
Background Music
HD Resolution
Logo Integration
Sound Effects
LET'S GET STARTED
Scriptwriting
Voiceover
Standard Animation Style
Custom Illustrations
Background Music
HD Resolution
Logo Integration
Sound Effects
LET'S GET STARTED
Scriptwriting
Voiceover
Premium Animation Style
Custom Illustrations
Background Music
HD Resolution
Logo Integration
Sound Effects
LET'S GET STARTED
Explainer Videos Service by PurpleZ
Looking for a way to explain your product, service, or brand to potential customers? Look no further! PurpleZ is your go-to destination for top-notch explainer videos.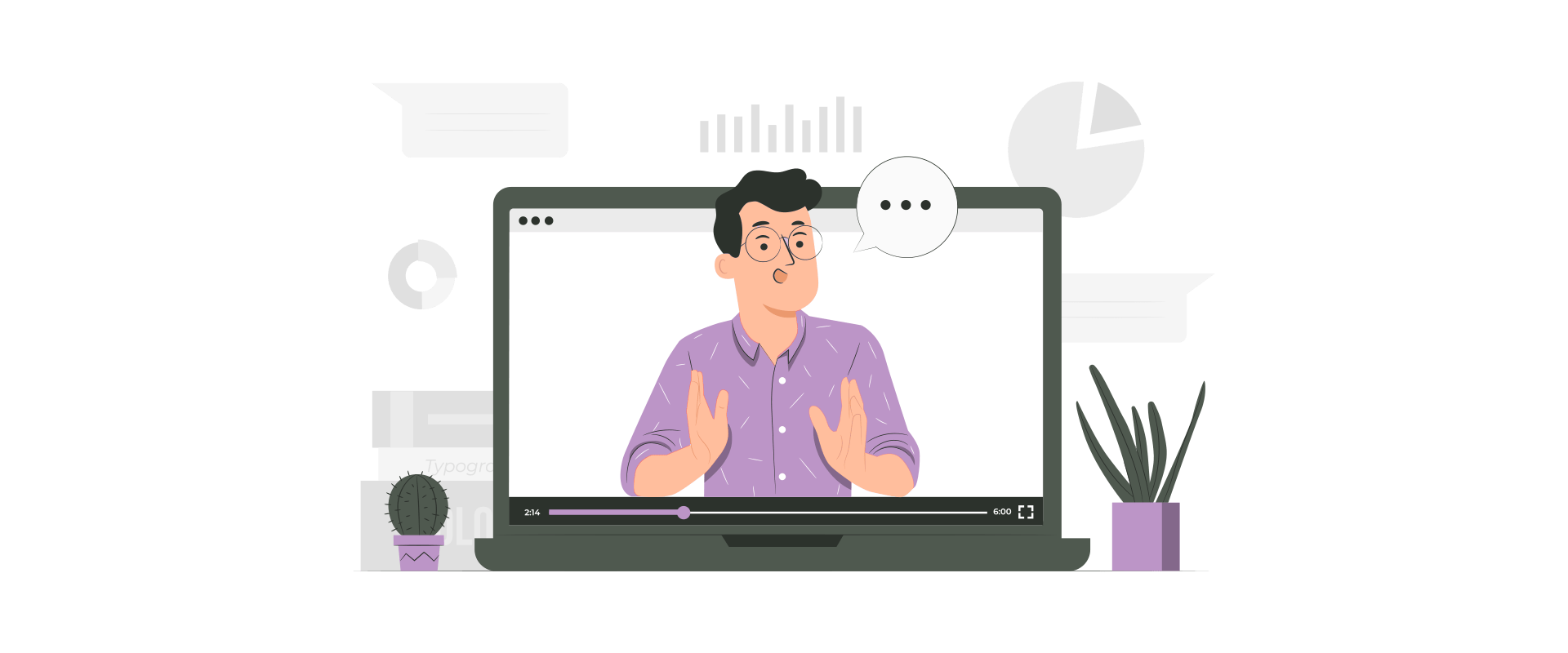 Why do you need an explainer video?
Let's face it: attention spans are dwindling, and capturing your audience's attention is more challenging than ever. This is where explainer videos come to the rescue. Explainer videos are short, animated masterpieces that convey your business, product, or service in an easily digestible format. They showcase your brand's personality, explain complex concepts, and captivate viewers.
Here's the kicker: explainer videos have been shown to increase conversions by up to a staggering 80%. With such compelling statistics, it's clear that incorporating explainer videos into your marketing strategy is a no-brainer.
What does an explainer video consist of?
Creating an explainer video involves a meticulous multi-step process that brings your ideas to life. Let's break it down:
1. Scriptwriting: The foundation of a remarkable explainer video lies in a well-crafted script. Together with you, our team of talented writers will describe the main ideas of your message and choose the right duration for your video.
2. Storyboarding: Once the script is finalized, it's time to visualize your story. Storyboarding combines your ideas into a visual format, outlining each scene's look and flow. This step helps you envision how your video will unfold and ensures a cohesive narrative.
3. Voiceover: To infuse life into your script, professional voiceover actors step in. They imbue your words with emotion, capturing the essence of your message. With PurpleZ, you can rest assured that your explainer video will have a voice that resonates with your target audience.
4. Animation: The magic happens here. Our talented animators bring your characters, objects, and ideas to life, crafting visually stunning scenes that keep viewers engaged. Each frame is meticulously designed to align with the story and highlight your brand's uniqueness.
5. Music and Graphics: To add the final touches, we incorporate captivating music and graphics. These elements elevate your video, making it more memorable and reinforcing your central message. The result is an explainer video that leaves a lasting impression on your audience.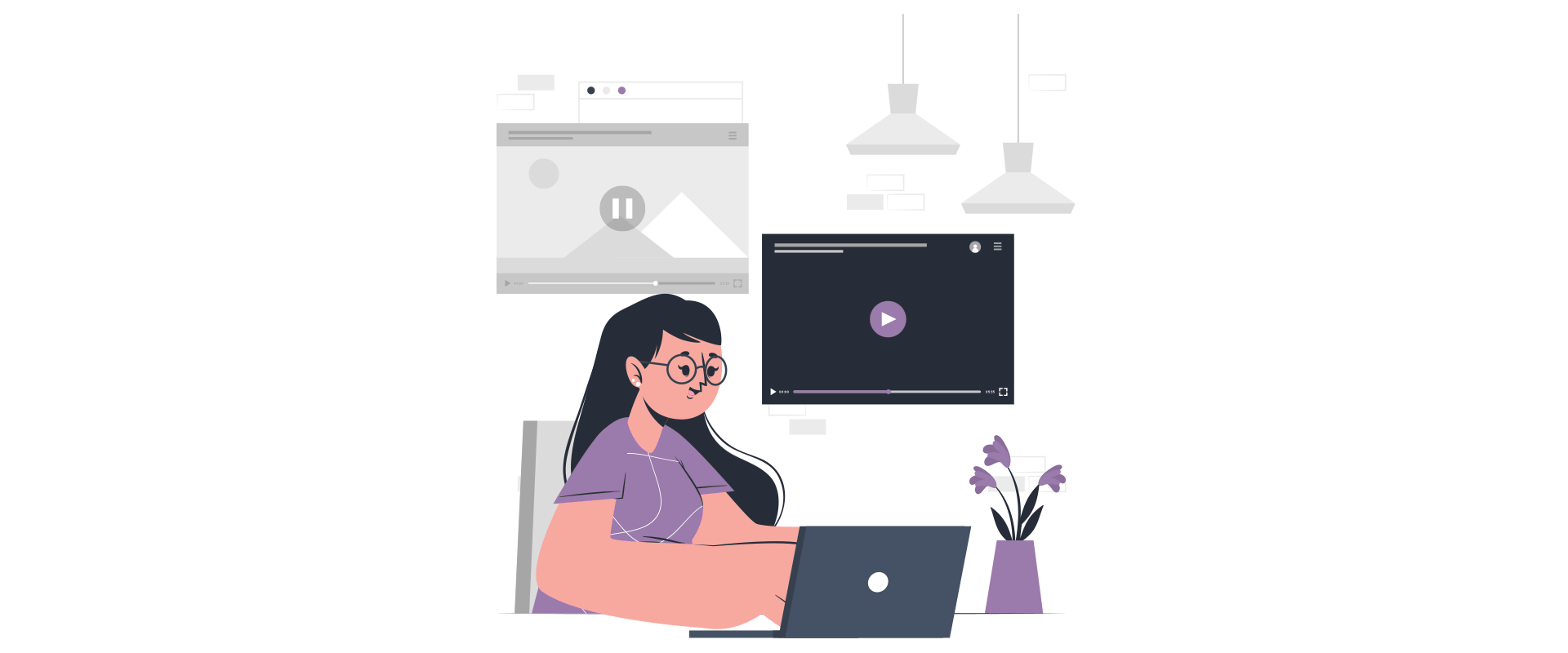 Do you want us to create a script for your video?
If you already have a script, we would be pleased to collaborate with you to improve it and modify it to meet the requirements of an engaging explainer video. beginning with nothing? We may collaborate with you and our professional writing staff to develop the right script that effectively conveys your vision.
Furthermore, we offer professional voiceover services to lend an authoritative and persuasive tone to your explainer video. Our trained voice actors have the expertise to make any script shine, ensuring that your message resonates powerfully with your viewers.
Who is the audience for my explainer video?
Before diving into the production of your explainer video, it's crucial to define your target audience and purpose. This information will shape the direction and tone of your video, maximizing its impact. Consider the following:
1. Define your target audience: Who is your video intended for? Identify the specific industry, role, or demographic that you aim to reach. Understanding your audience's characteristics enables us to tailor the video to their needs and preferences.
2. Determine the viewing context: How and where will your audience watch the video? Are they likely to view it on their smartphones, websites, or in a professional setting? Adapting the format and style of your explainer video to suit the viewing context optimizes its effectiveness.
3. Establish your video's purpose: What do you want viewers to achieve after watching your explainer video? Are you aiming to provide product information, inspire decision-making, or address pain points? Clarifying your objectives helps us craft a video that delivers the desired results.
How long will it take to complete an explainer video?
Depending on the size of your project, different explainer videos take different amounts of time to produce. We can begin production right away if you already have a script and storyboard prepared.
Our streamlined process allows us to deliver high-quality explainer videos in a timely manner, without compromising on quality. 
Unlock the Power of Explainer Videos with PurpleZ
When it comes to creating captivating explainer videos, PurpleZ is your trusted partner. Whether you need a script, storyboard, voiceover, or the entire package, our team of experts is ready to bring your vision to life. Get started today and let PurpleZ help you captivate your audience and achieve your business goals.
FEATURES
Video Length
Scriptwriting
Voiceover
Animation Style
Custom Illustrations
Background Music
Sound Effects
Logo Integration
Storyboard
Character Design
Professional Scriptwriting
2D Animation
3D Animation
Testimonials
What our clients
say about us.
Full Service Marketing Services
"We have a great business relationship with PurpleZ. We had worked with several other marketing companies in the Los Angeles area in the past who didn't deliver results and I'm happy to say PurpleZ is doing that. They help bring our vision to life in a way that makes sense."
Strategy + Creative + Marketing
"Talk about going above and beyond what we asked for and then a true partner, a professional team to satisfy all our needs taking the time to explain every strategy that was implemented. Great job, couldn't have made a better choice to handle our marketing!"
Creative + Content + Marketing
"PurpleZ has been instrumental in helping us build an incredible lead generating machine. Everyone at PurpleZ that I've met has been extremely helpful, using their experience to navigate a clear path to a successful digital marketing plan."
Winning awards for our designs and strategies is one of our constant goals. In the end, it boils down to one thing: passion for our work.
Orange County Best Software Company Badge
Best Marketing Agency Orange County California Award
Google Analytics Certified Partner
Purplez best sem companies Award