When talking about search engine optimization (SEO), keyword stuffing, internal and external links, content writing, and Google Algorithm and many more come to mind.
Traditionally, website content creators have been cautious about their SEO-related components because it is the common belief that if the search engine notices any kind of disobedience in rules, it will penalize the website.
Still, some questions facing online business owners and marketers regarding the SEO obsoleteness or novelty may remain in 2021! Is SEO still worth it? Is it dead?  Is investing in organic traffic a reliable marketing strategy in 2021? Keep reading to figure out.
Is SEO a Profitable Investment in 2021 and Beyond?
SEO is getting more essential than ever! Indeed, it is a brilliant digital marketing strategy that drives long-lasting results as it can increase conversion rate and leads, thus drawing more customers if appropriately used.
If you want to invest in SEO for your Orange County business website, click here.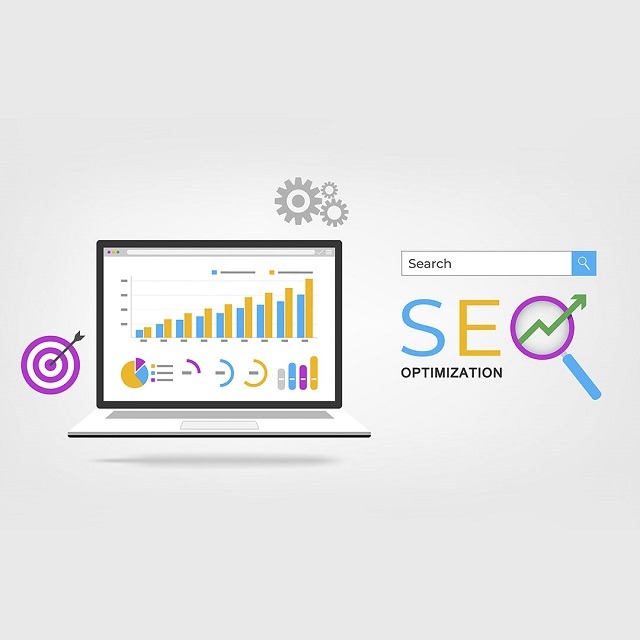 Is SEO Dead or Obsolete?
Novel SEO is not dead, but the outdated techniques are. With so many updates in Google's algorithms, some outdated SEO tactics used to dominate websites to top rankings simply don't work anymore. Google is smart and can distinguish spammy SEO practices including, fake backlinks to your site, copying content from another source, keyword stuffing, web design responsiveness, nonsense headlines, and slow websites.
Google Algorithms Are Smart Referees
Panda, Penguin, Hummingbirds, Pigeon, Mobile-first update, RankBrain, and BERT are intelligent referees coming into existence yearly since 2011. The main role of these algorithms is to ensure that any effort to milk the system does not get the websites so far!
Penalyzing or Rewarding?
Google algorithms penalize websites with poorly written content, spammy behavior, nonsense content, keyword stuffing, high volume of backlinks, and the like. On the other hand, they detect websites with fresh and unique content, low bounce rate, high conversion rate, perfect on/off-page SEO, high domain authority, high page authority, and high-speed mobile-friendliness, thus making them Google friendly. Now, you tell us, is SEO outdated and no longer used?
Visibility Is Necessary But Not Enough for Driving Web-driven Sales!
Let's assume that a company does not have any difficulty charging fees for Pay Per Click (PPC) and gets to the top of the search engine result page (SERP). Can the company be certain to have a higher number of sales leads due to its new place on the Google SERP? The answer is undoubtedly no. Being visible is just the first step, and if the implemented
marketing strategy on the website is not practical, the spent budget for PPC is just a waste of money.
Now let us assume that a company can somehow get to the top of the organic results. If its implemented marketing strategy is just the same as above, the result will also be the same. Naturally, it loses its high ranking very soon. Google wants to serve people looking for a product or service by showing companies that provide the best for the searched items on the first SERP. But then how does it know that they are the best? Well, Google likes what people like. 
SEO Marketing Strategy Is the Key!
Implementing an SEO marketing strategy does wonder, and essentially, every company must constantly tailor a marketing strategy to its target market.
It is true that decreased load time, lack of mobile friendliness, and poor UX design are the main reasons for the website downturn. And of course, components like proper use of keywords, fast load time, and many more in the SEO to-do list are necessary for a higher conversion rate and profit. Nonetheless, a company should not blindly follow a must-have checklist. Essentially, it must always tailor a marketing strategy to its target market. Obviously in doing so the business website provides the best platform.
Last Remarks
You can gain from PurpleZ's SEO services, including getting a user-friendly website, quick reach, more clicks, better conversion rates, brand awareness, more targeted traffic, and less bounce rate in a short period. SEO is cost-effective. Money spent on SEO will last longer as it will bring new clients over a more extended time. We implement the practical and productive steps to optimize your website.
Resources
Prakharaevich, A. (2020, October 12). 12 Obsolete SEO Tactics to Avoid in 2021. SEO PowerSuite.
https://www.link-assistant.com/news/outdated-seo-tactics.html
Is SEO Still Worth It in 2021 and Beyond. (n.d.). STABLE WP. Retrieved May 13, 2021, from
https://stablewp.com/is-seo-worth-it-in-2021/#Google_algorithm_updates
Waykar, S. (2020, February 15). Is SEO Dead in 2021? The Answer Is No! Infidigit.
https://www.infidigit.com/blog/is-seo-dead/
Barseghyan, A. (2019, January 24). 10 Outdated SEO Practices That Sound Ridiculous in 2021. 10WebBlog.
https://10web.io/blog/10-outdated-seo-practices/
Simone, S. (2012, October 9). Could Bad SEO Bring Down Your Business? copyblogger.
https://copyblogger.com/dangerous-seo/