Covid-19 pandemic has affected your eCommerce business of any kind, either B2B or C2B  E-commerce. Improving UX design helps you compete amid vast numbers of electronic Commerce. Here are 7 reasons why your website UX design is vital to your e-business 2021.
Ecommerce business sales are growing during the pandemic
Considering a report from emarketer.com, retail sales fell about 3% in 2020. However, retail eCommerce business sales grow up to 27.6% ($4.280 trillion) globally. So companies need to change their strategies in 2021. Here are a few business transformation approaches to facilitate business growth.  
A Responsive eCommerce website is critical now!
Since people use mobile more than laptops, UX design and responsive webpage gain importance more than ever. Moreover, developing your web design to increase your brand awareness is one of the best marketing strategies for small businesses to boost sales in 2021.
Responsive vs. non-responsive Webpage
The following points demonstrate differences between a UX-designed website and the non-responsive website of a specific electronic business.
An example of a responsive eCommerce webpage
A good website UX meets customers' needs and their facilities. As the following picture shows, UX designers think of PC or laptop users of your electronic business audience and the tablet and cellphone users simultaneously.
Sales more through the better UX design
Reportedly, people expect firms to offer discounts during the economic downturn resulting from the pandemic. But how could the UX  website connect with the expectation? Using heatmaps is a simple way in which UX design can enhance eCommerce sales.  It helps you find out which part of your webpage clicked more than the others, such as a  15% discount.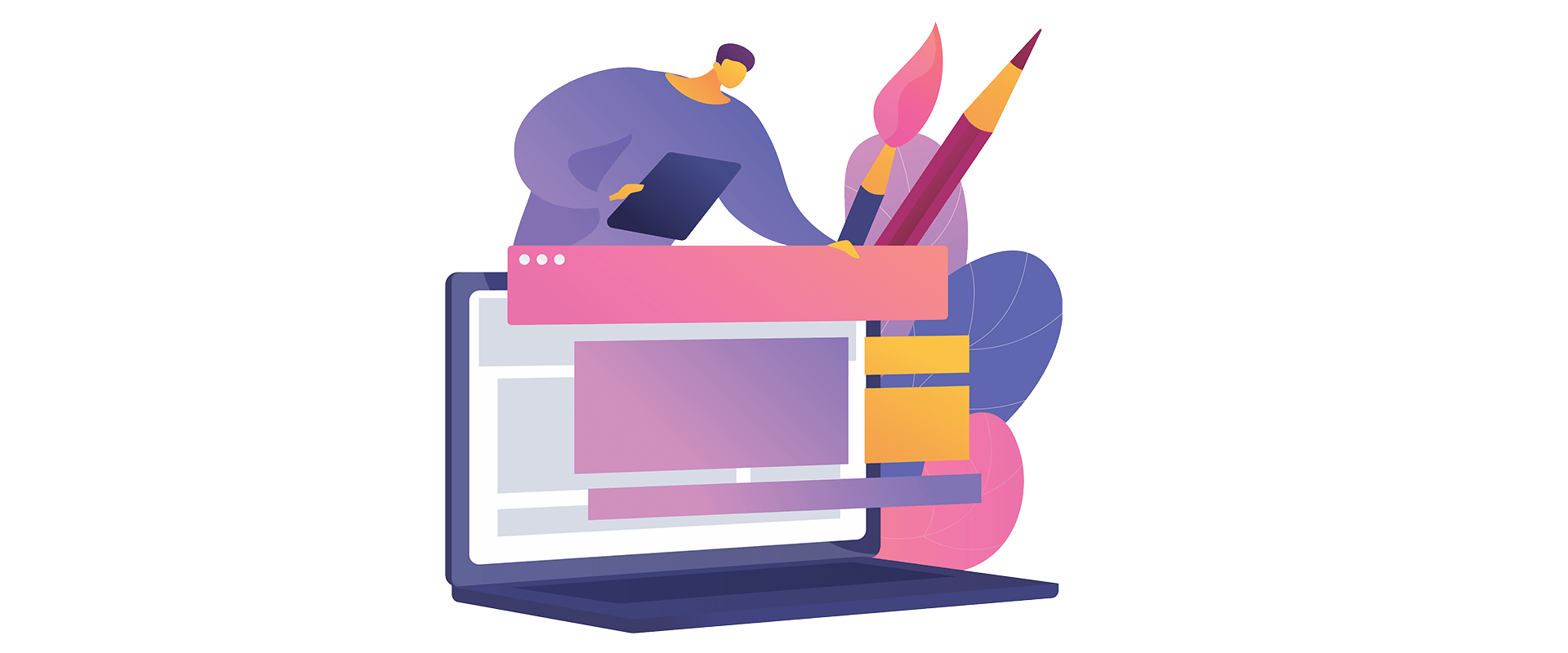 UX design meets the visual-first shopping expectations
E-business customers do not only expect to receive the exact item they ordered;  they need to have a satisfying experience with what you offer on your website. Since UX designers know that word processing takes more time than image processing in people's minds, they improve the user experience and make them confident by changing the words and their organization into a unique illustration.
UX design and UI design of your eCommerce website motivate people to do something!
Maximizing the user experience of your eCommerce website is associated with the webpage user interface. A good UI acts as a trigger to the users. The UI, size, orientation, and color are important to gain more user interactions with your business site.
Here is an example of using contrast in the UI UX design to enhance the customer's attraction.
Need help on your eCommerce website UI UX research? 
Bad UX design drives away shoppers!
The more clear hierarchy in your business website, the more satisfied users you got. It is up to you and your UX design whether your audience fulfilled their needs or got confused. 88% of shoppers said they wouldn't return to a website after having a bad user experience. Whenever the customers' needs are satisfied, they become loyal quickly! By contrast, a poor website UX makes your electronic business webpage abandoned!
So, you'd better meet users' needs with a perfect UX-designed website.
Conclusion
Many small companies seek to upgrade their eCommerce business these days, so there is no time to hesitate and fall behind in the market! Providing a checklist for digital marketing in 2021 may be helpful for your electronic commerce. Do not let your competitors overtake you by only a better UI UX design. There is no need to be an expert in UX design; some companies do it for you.
Resources:
Mobile Vs, Desktop Internet Usage (Latest 2021 Data). Broadbandsearch. Retrieved May 29, 2021, from https://www.broadbandsearch.net/blog/mobile-desktop-internet-usage-statistics.
Perez, S. (2020, September 9). US holiday shopping season on mobile expected to be largest to date, topping 1B hours on Android. Techcrunch. https://techcrunch.com/2020/09/09/u-s-holiday-shopping-season-on-mobile-expected-to-be-largest-to-date-topping-1b-hours-on-android/.
Zunenshine, M. (2020, October 29). Top 13 Best Heatmap Software Tools for Websites (2021). Crm. https://crm.org/news/best-heatmap-software.
Top 10 Free Responsive WordPress Theme 2021. (2020, December 9). Accesspressthemes.
Retrieved May 29, 2021, from https://accesspressthemes.com/blog/top-10-free-wordpress-theme/.