Irvine's #1
Local SEO
Services in 2023
We analyze search trends, user intent, and competition to create a comprehensive list of keywords that will attract local customers to your website.
We help you optimize your Google My Business profile to increase your visibility in local search results and attract more customers to your physical location.
We create custom content that speaks directly to your local audience, including blog posts, articles, and social media updates.
Your online reputation is critical to your success as a local business. We monitor and manage your online reviews across multiple platforms, respond to customer feedback, and provide strategies to improve your overall reputation.
What we offer
Higher Online Presence, More Local Customers, and Improved Reputation
Are you struggling to get your local business noticed online? Let PurpleZ Digital Marketing Agency help you with our top-notch Local SEO services! We use cutting-edge techniques such as keyword research, on-page optimization, local business listings, and customer review management to ensure your business stands out in local search results. With our data-driven approach and Google-approved techniques, we can help you achieve higher rankings, more traffic, and increased revenue. Don't let your local competitors outshine you online.
Basic analysis of top competitors


Up to 10 keywords
Optimization of up to 5 pages
10 citations/month
Claiming and verification of GMB profile


Basic monitoring of online reviews


Basic link building strategy
Optimization of up to 2 social media profiles


Basic report of key metrics


No Account Manager
Email/Phone Support
LET'S GET STARTED
Thorough analysis of top competitors


Up to 20 keywords
Optimization of up to 10 pages
20 citations/month
Optimization of GMB profile, including posts and photos

Monitoring and response to online reviews


Advanced link building strategy
Optimization and management of up to 4 social media profiles
Detailed report of key metrics, with analysis and recommendations
Dedicated Account Manager
Email/Phone Support
LET'S GET STARTED
Extensive analysis of top competitors, including keyword research and backlink analysis
Up to 50 keywords
Optimization of up to 20 pages
40 citations/month
Weekly GMB post and photo updates, and review management
Monthly reporting and strategy recommendations based on online reviews
Custom link building strategy
Optimization and management of up to 6 social media profiles
In-depth report of key metrics, with competitor comparison and strategy recommendations
Dedicated Account Manager
Email/Phone Support
LET'S GET STARTED
Here's Our 4-Step Strategy to Gain More Local Customers for Your Business
Strategy 1
Claim Your Google My Business Listing
First, we claim and optimize your Google My Business listing for increased visibility in local search results.
Strategy 3
Optimize Your Website for Local SEO
Optimize your website for local SEO by creating relevant content, using location-based keywords, and ensuring that your website is mobile-friendly and has fast loading times.
Strategy 2
Build Local Citations and Backlinks
Build a strong network of local citations and backlinks to improve your business's authority and relevance in the eyes of search engines.
Strategy 4
Monitor and Respond to Online Reviews
Monitor and respond to online reviews to build trust and credibility with your local customers, leading to increased loyalty and more referrals.
Local SEO Services by PurpleZ
Local SEO services are a great way to reach new customers and build your brand. Local SEO is a form of online marketing that focuses on reaching people in your local area. Unlike organic search engine optimization (SEO), which helps your business rank higher in search results, local SEO services help you appear higher on Google Maps and other directories. Local SEO can be particularly beneficial for small businesses, which often need help getting their names out there and attracting customers.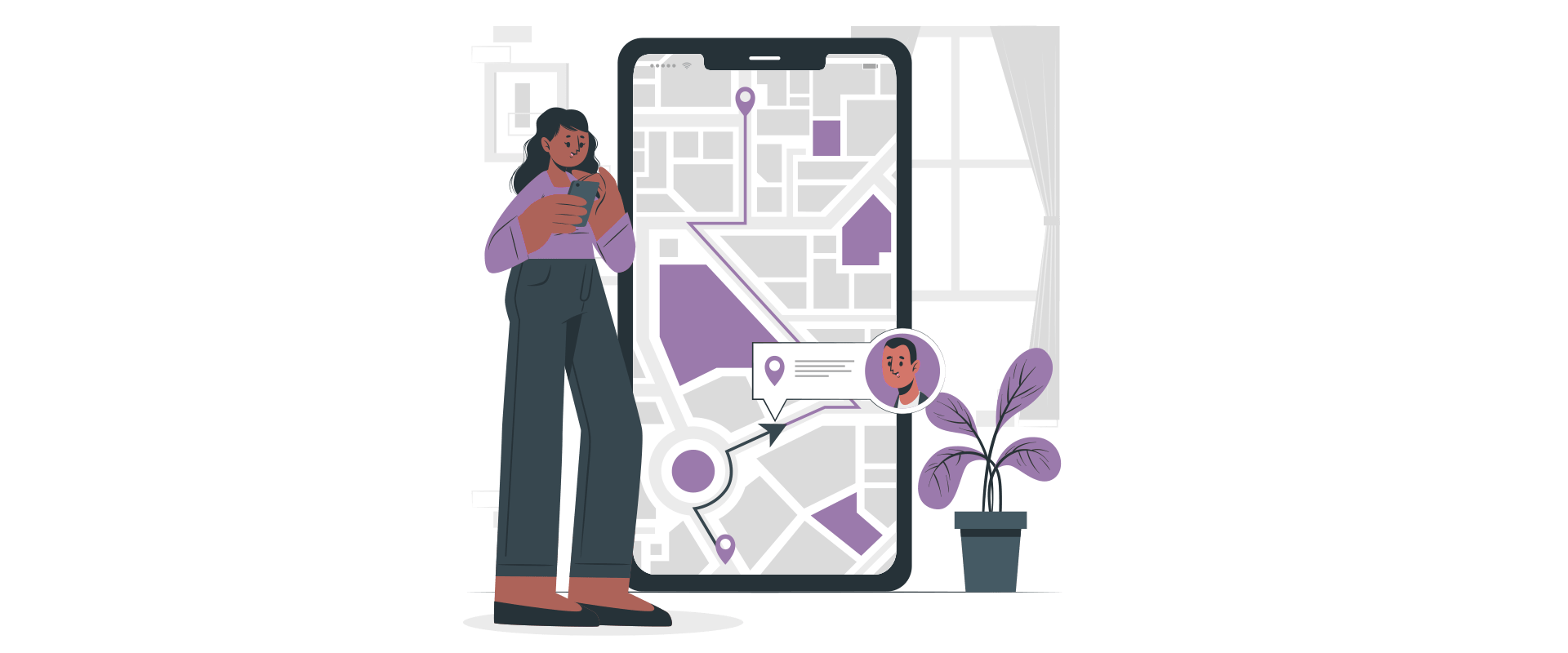 Definition of local SEO services
Local SEO services optimize your online presence to drive more traffic to your website from local search results. Local SEO is a subset of organic SEO, meaning it's all about organic optimization.
Local search engine optimization (or local SEO) refers to optimizing your business profile on popular directories like Yelp, Foursquare, or Google My Business so that they appear in relevant search results when people look for nearby businesses. For example: if you're in Dallas and type "restaurants near me," you'll see restaurants listed on top of the page; however, if one isn't present there yet, then its website won't show up until further down in those results because it hasn't optimized anything yet!
There are many different types of services offered by different companies, but generally speaking, there are two main categories: On-page vs. Off-page activities.
How local SEO services can benefit my business?
There are many benefits to having a local SEO strategy, including the following:
You are attracting more customers from outside your immediate area. Many people search for businesses online by city or zip code, so it's important to ensure you're showing up in their search results when they do this.

You are improving your online visibility and brand awareness. Because more people are searching online than ever before–and because it's easier than ever–you need an effective digital marketing strategy to stay competitive in today's marketplace (and beyond).

Getting more reviews on sites like Yelp! and Google My Business (formerly Google Local) can improve conversion rates by as much as 20%.
Keyword Research for Local SEO
Keyword research is an essential part of local SEO. Keywords are the words people use to search for products and services like yours, so it's important to know what these words are so you can optimize your website with them.
Keywords also have different meanings depending on where you're searching: A keyword may be considered highly relevant in one place but not another. For example, "coffee shop" could refer to any establishment serving coffee drinks; however, if someone searches for that term in New York City (where there are thousands), they'll likely get different results than if they searched it in San Diego (where there are fewer options).
The best way I've found for finding keywords related to my business is by looking at competitor sites that rank well locally and seeing what terms other companies use throughout their content–then figuring out how those terms apply specifically within my industry or target market area!
Creating Location-Based Pages
To create location-based pages, you'll need to:
Create a page for each location. This can be done by adding the city and state of your business in the URL or naming convention. For example, if you have locations in New York City, Brooklyn, and Manhattan, use NYC/Brooklyn or NYC/manhattan as part of your domain name.

Create a page for each service. If you offer different services at different locations, make sure each has a page with relevant information about that particular service (e.g., "Our Air Conditioning Repair Services").

Create a page for each product or category of products sold at that location (e.g., "Our Kitchen Appliances")
Adding Schema Markup to Your Website
Schema markup is a way to tell search engines what your content is about. It helps them understand what you're trying to say and how they can show it in their search results.
When you add schema markup, it tells Google that the page has an address or phone number, which then allows Google to display this information in the SERPs (search engine results pages).
Mobile Optimization
Mobile optimization is important, especially if you want to get found by local customers.
Your website should be responsive, fast, and easy to navigate. It should also be easy to read and find on mobile devices.
Site Speed and Performance
If you want to improve your site speed and performance, you can do a few things. First, ensure your website is responsive and optimized for mobile devices. This means that it will load quickly and function well on any device, whether a desktop computer, tablet, or smartphone.
Second, use tools like GT Metrix to analyze the speed of your site in real-time. This will help identify any problem areas where visitors may need more time as they navigate through content pages on your website. Thirdly, consider using tools such as Cloudflare or PageSpeed Insights which can provide suggestions for improving performance issues related specifically to loading times (such as optimizing images).
Frequently Asked Questions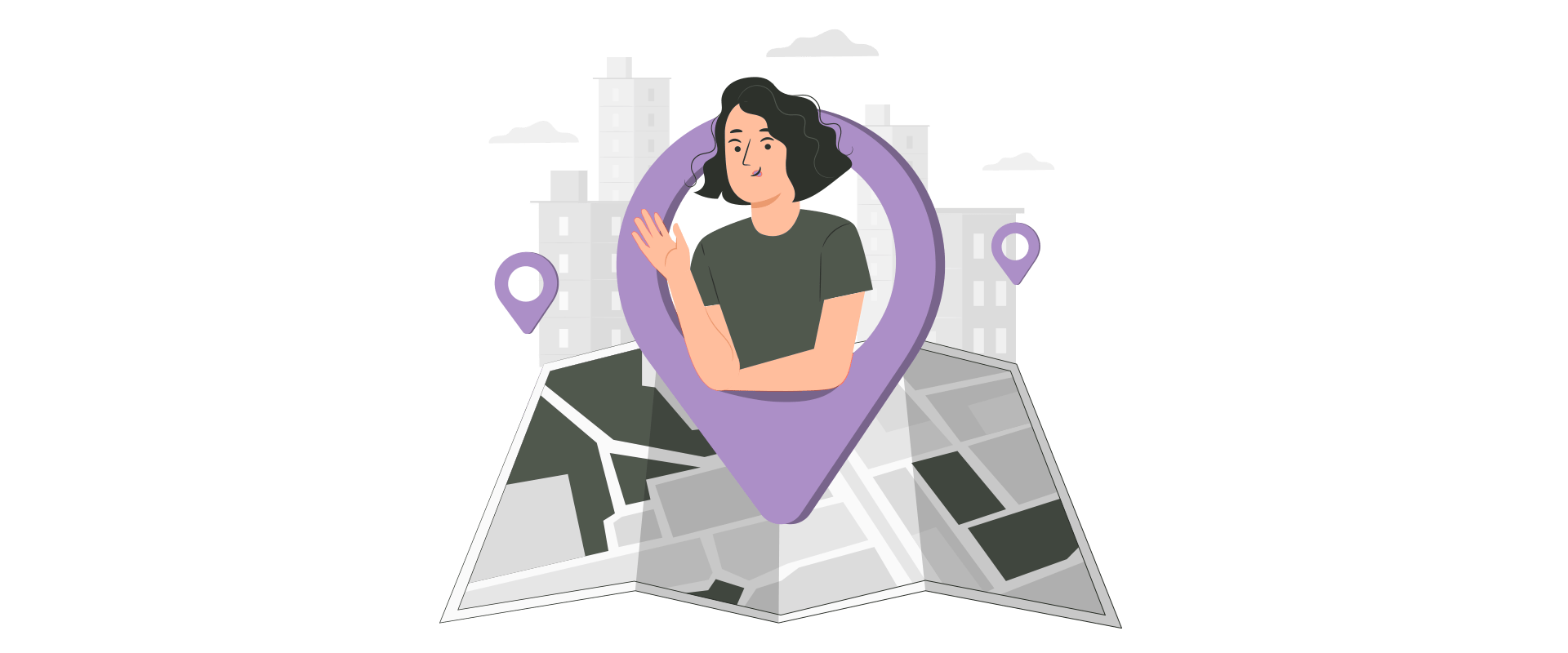 Below are some of our customers' popular questions:
What distinguishes local SEO from organic SEO?
Local SEO is a subset of organic SEO. It's not better or worse than organic SEO; it's just different.
Local SEO services can be thought of as being similar to organic SEO services but with some important differences:
They focus on location-specific keywords and phrases instead of global ones like "web design" or "SEO."

They use different techniques (like optimizing for Google My Business) that are more relevant for local businesses than what you'd use for national brands or eCommerce sites.
How long does it take for local SEO services to produce results?
The size of your business and the number of consumers you have will affect how long it takes for local SEO services to produce results. Small businesses often need three to six months to begin noticing an increase in traffic and leads. Larger businesses might have to wait 12 to 18 months before they start to see results.
Can I do local SEO, or must I hire a professional?
You can do some of it yourself, but you will need to hire a professional at some point.
Local SEO is a complex process that requires expertise in both on-page and off-page optimizations. Many small businesses fail at local SEO because they need more time or resources to learn all the skills required for success. The good news is that if you have hired us for our services, we will take care of everything for you!
Are local SEO services worth the investment?
Local SEO services can help your business reach customers outside your local area. If you're a small, independent business in a small town, attracting customers from other cities or states might take a lot of work. However, new customers will find you if you have strong online visibility and are visible on Google Maps (and other search engines).
Local SEO services also help increase revenue by increasing sales conversions–you'll receive more calls from interested buyers searching for what you offer online rather than relying solely on foot traffic through the door.
Can local SEO help my business reach customers outside my local area?
Local search engines, like Google, Bing, and Yahoo, are designed to display results that are relevant to a user's location. When someone searches for something in their city or state, they likely want information specific to that area–like businesses or products near them. If you're not ranking in these local searches (and many businesses aren't), you're taking advantage of opportunities for new customers looking for what you offer specifically close by where they live or work!
If you still need to decide whether your business needs local SEO, we encourage you to contact us today for a free marketing consultation on how we can help!
FEATURES
Keyword Research
Competitor Analysis
On-Page Optimization
Off-Page Optimization
Local Business Listings
Google My Business Setup & Optimization
Social Media Optimization
Monthly Reporting
Dedicated Account Manager
Custom Content Creation
Review Monitoring & Management
Website Design & Development
Technical SEO Audit
Email Support
Phone Support
Testimonials
What our clients
say about us.
Full Service Marketing Services
"We have a great business relationship with PurpleZ. We had worked with several other marketing companies in the Los Angeles area in the past who didn't deliver results and I'm happy to say PurpleZ is doing that. They help bring our vision to life in a way that makes sense."
Strategy + Creative + Marketing
"Talk about going above and beyond what we asked for and then a true partner, a professional team to satisfy all our needs taking the time to explain every strategy that was implemented. Great job, couldn't have made a better choice to handle our marketing!"
Creative + Content + Marketing
"PurpleZ has been instrumental in helping us build an incredible lead generating machine. Everyone at PurpleZ that I've met has been extremely helpful, using their experience to navigate a clear path to a successful digital marketing plan."
Winning awards for our designs and strategies is one of our constant goals. In the end, it boils down to one thing: passion for our work.
Orange County Best Software Company Badge
Best Marketing Agency Orange County California Award
Google Analytics Certified Partner
Purplez best sem companies Award
Awards & honors
The awards won
by our project.
Winning awards for our designs and strategies is one of our constant goals. In the end, it boils down to one thing: passion for our work.