OC #1 Professional SEO Services to Outrank your Competitors
Off-page professional SEO services refers to what you do outside of your website. Backlinks reside at the center of off-page SEO. A website with many high-value backlinks will often outrank equal a website with fewer backlinks.
On-page SEO refers to action inside of the website. Contents and keywords are vital factors of on-page SEO. The higher the quality and more relevant the keywords, the better chance to be visited on Google SERP.
Technical SEO ensures that a website meets the technical requirements of search engines. Technical SEO considers some elements such as XML Sitemaps, URL structure, Javascript, Website Speed, 404 pages, 301 redirects, tags, thin contents, follow and no-follow links while indexing and crawling.
As a part of PurpleZ's professional SEO services, SEO content means creating content based on SEO standards. The key element in SEO content creation is keyword research. Our content creation team uses Moz and google keyword planner tools to analyze the search volume and difficulty; then, they choose the more relevant and proper keyword. High volume and low competition keywords are what Google wants.
Before creating any content, we search main keywords and target keywords suggested by the client; then, we analyze using keyword search tools. Keyword search volume and SEO difficulty are the main elements we consider as well as location, CTR and more.
What we do
Professional SEO Services for Southern California Small Businesses in 2023
PurpleZ, as a top professional SEO services provider in Irvine, implements the most updated search marketing strategy for Southern California small to mid-sized businesses. We do SEO analysis, keyword analysis, PPC audit, content analysis, and more in our SEO strategy plan. Our expert team analyses On-page, Off-page, and technical SEO and repair website errors. Our content team creates 100% unique content, so it appears on the first page of Google in no time. We keep up with the most recent standards and revise your website frequently to make it Google-friendly.
100 Optimized Keyphrases
25 Optimized Pages
5 Assets Per Quarter
Link Building
Scheduled Monthly Reports
Low-Level Link Building
LET'S GET STARTED
150 Optimized Keyphrases
40 Optimized Pages
10 Assets per Quarter
Custom Monthly Reports
Citation Building
Mid-tier Link Building
LET'S GET STARTED
250 Optimized Keyphrases
60 Optimized Pages
14 Assets per Quarter
Custom Monthly Reports
Citation Building
High-End Link Building
LET'S GET STARTED
Step 1
Target Market Analysis
Website analysis and competitive analysis.
Step 3
Content Optimization
Creating page titles and meta tags, developing new sitemaps, and submitting websites to major search engines.
Research main and similar keywords using tools.
Step 4
Testing and Measuring
Analyzing search engine rankings and web traffic; modifying keywords and website content.
Professional SEO services grow your traffic and increase revenue
SEO is the most excellent strategy for serious business growth because it targets users who convert to your website. 
A custom SEO campaign targets on/off-page SEO, including keyword research and content implementation, to help your most valuable target audience find you online.
What SEO Marketing services PurpleZ offers?
 1. Local SEO
Local professional SEO services is a known strategy created for local businesses aiming to outshine search engines, get more local customers, and more Revenue.
Local professional SEO services focus on improving your business listings in online search results for customers in the vicinity of your business.
All in all, Local SEO helps you achieve top rankings, so more people can find and visit your local business.
Local SEO includes:
Optimizing Google Business Profile
Google Business Profile contains key information about businesses, and they appear when people search companies near them, e.g., a full-service marketing agency near me.
Building Local Citation
Local citations contain information such as your company's name, address, phone number, and website. It can help you get local listings on Facebook. Apple Maps and more.
Target Keywords
To outrank in local search results, you need to target local keywords on your website and in your website content. Location-based target keywords can help your business appear in more local searches so users in your area can find and contact you quickly.
Monitoring Reviews
For local businesses, it's essential to monitor and respond to online reviews. People oversee reviews before visiting local businesses, so keeping your reviews updated will draw more people to visit your business.
Link building
By earning backlinks from other reputable websites, local businesses can help to boost your local search rankings. Google matters the number and quality of backlinks when ranking websites, so it's important to have a strong backlink profile.
Analyzing UX
It's essential to provide a great user experience (UX) on your website if you want to receive more local traffic. If your website doesn't provide a positive UX, visitors will be hitting the back button and your bounce rate will increase. High bounce rates display a poor user experience, and search engines won't rank your website highly if it provides poor UX.
2. E-commerce SEO
If you're a local or E-commerce store, local and E-commerce professional SEO services, offer a competitive advantage that can increase the impact of your SEO strategy. An Ecommerce professional SEO services website includes informative, descriptive text. Knowing what keywords or phrases you want to target is of great importance. E-commerce professional SEO services processes include:
Keyword identification
In this step, we conduct research to identify the words and phrases you need to include in your content. These are called keywords or keyphrases.
Keyword Implementation
We implement these high-value and relevant keywords onto your website.
Product page optimization
For E-commerce stores, product pages are significant because they are most likely to rank for particular search phrases, also known as "long-tail keywords."
3. Voice Professional SEO Services
Voice professional SEO services improves your online visibility for conversational voice search results by earning the featured snippet. Voice SEO improves online visibility, increases website traffic, boosts conversion rates, and improves brand awareness.
4. SEO audits
SEO audit is all about taking a deep look at your current strategy. SEO services should include an audit. Otherwise,  it indicates a lack of preparation and investment by your SEO company. 
5. Off-page SEO
Off-page SEO refers to optimizing factors outside your website that influence your ranking in search results. 
6. On-page SEO
On-page SEO focuses on optimizing the features of your website for search engines like Google. On-page SEO is about updating title tags, meta descriptions, and H tags for search, creating a sitemap, optimizing your website with valuable keywords, and analyzing your website's usability and speed.
7. Technical SEO
Technical professional SEO services ensures that a website meets the technical requirements of search engines. Technical SEO considers some elements such as XML Sitemaps, URL structure, Javascript, Website Speed, 404 pages, 301 redirects, tags, thin contents, follow and no-follow links while indexing and crawling.
8. Monthly reports
Transparency in professional SEO services is essential. Your team needs to trust and rely on SEO agencies and be ensured to get regular monthly reports. With a performance report, your business can receive immediate insight into the results of your SEO strategy. As an example, your report may include your website's organic traffic, conversion rate, and rankings in search results.
SEO benefits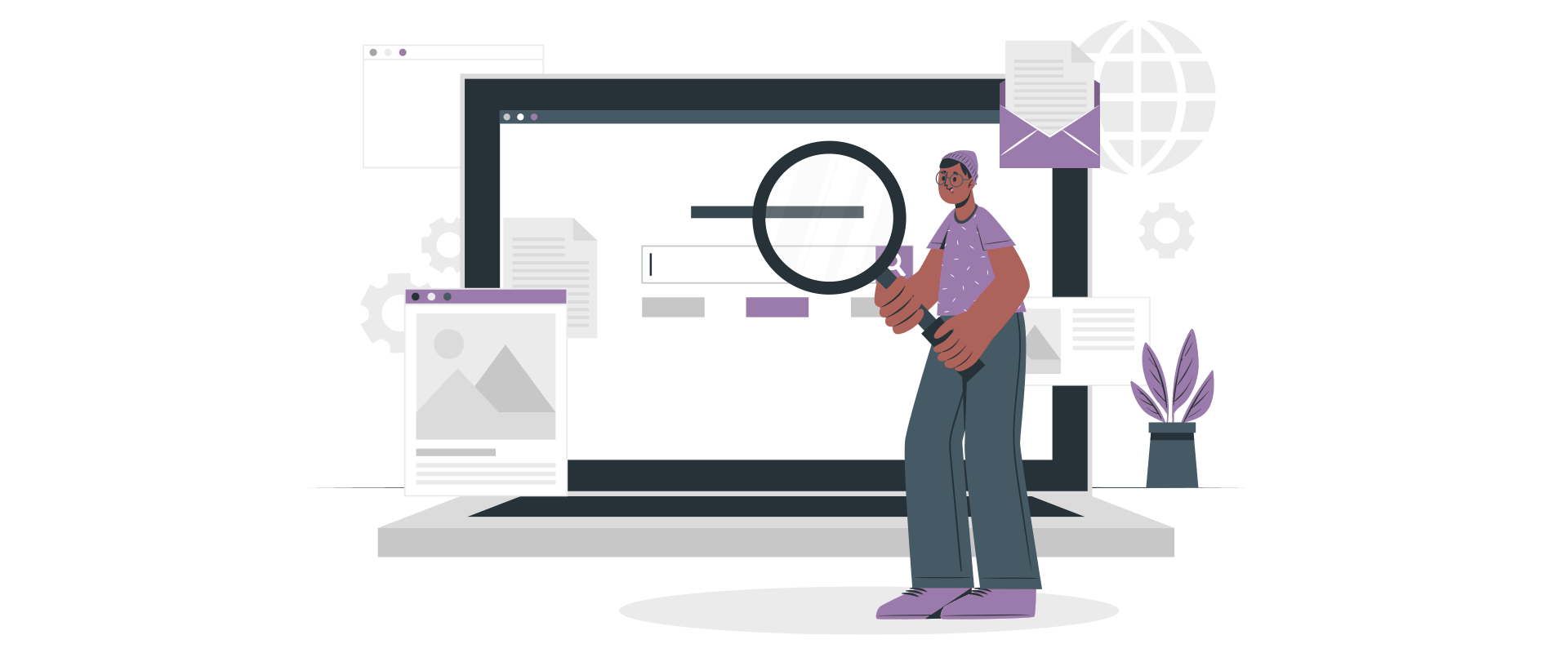 Increased website traffic
 One of SEO's best benefits is that it can drastically raise your website traffic. By optimizing your pages to outrank in search engines, you'll have more traffic to your website pages because users see them at the top of the results pages.
Increased Conversion Rate
 The more people on your website, the more visits your products and services will get. Increasing conversion means increasing visits to your website by engaging them.
Increased Revenue every year
After implementing SEM in your campaign, you can expect to see an increase in revenue in a year.
You can use SEO and PPC ads to ensure that your site is manifested at the top of Google search results. Whether they click on an ad or an organic search link, they'll be visiting YOUR website.
Frequently Asked Questions About SEO Services
SEO is a term that's been around for decades, but it still confuses many people. You may have heard about SEO and wondered what it is. Or you're already familiar with the term and are looking for more information about SEO services. In either case, this article will answer some of the most common questions about SEO and provide an overview of why it's important for your business.
What are SEO Services?
SEO services are a range of services that help you improve your website's organic search engine rankings. They include keyword research, content creation, technical optimization, and more.
SEO stands for "search engine optimization." SEO aims to improve the visibility of a website or web page in a search engine's unpaid results (i.e., natural or organic search). This means you want to get as many clicks as possible from people searching on Google, Bing, or Yahoo!
Who Needs SEO Services?
Before we go into the specifics of choosing an agency or consultant to offer your company the best service available at a reasonable pricing range, let's clarify one straightforward issue. Who requires SEO?
The simple answer is "everyone." From small businesses to large multinational corporations, from individuals who want their blog posts to rank higher on Google and Bing for their name recognition, and organizations that want to grow their online presence through increased organic traffic — all these people need SEO services!
How to Choose an SEO Service Provider?
It's important to look for a reputable company with a good track record. Here are some tips:
Check the company's website for testimonials and client case studies. You can also ask for references from past clients willing to discuss their experience working with this company.

Find out if the company is a member of any professional associations, such as the Search Engine Marketing Association (SEMPO). This will help you determine whether they follow industry standards and best practices and keep up-to-date on new trends and developments within the industry.
What to Expect from an SEO Service Provider?
It's crucial to comprehend their prior work and future plans for your website if you want to benefit from your SEO service provider. You should be able to ask them:
How will you rank my site?

How much will it cost?

What steps do you take to improve my site's ranking (and why)?
How Much Do SEO Services Cost?
SEO is costly. It's an investment, not a cost.
This is true for many reasons:
SEO is not something you do once and then forget about; it requires ongoing attention to your website and its content. You need to make sure that your site stays up-to-date, fresh, and relevant so that Google will continue sending traffic to it in the future.

Different niches have different requirements for optimizing their websites for search engines (see our post on keyword research for more information). For example, if you run an eCommerce store selling baby clothes, there are different keywords than if you're selling luxury watches online; both these industries use different keywords but still require good SEO services because they both want people to find them via search engines like Google or Bing!
Can SEO Guarantee First Page Rankings?
SEO is not a magic wand. It's an art, not a science. It's also a long-term strategy that requires patience and consistency to be effective. SEO is not something you can do once and expect results immediately; it takes time to build up your website's authority in the eyes of search engines and improve its ranking over time.
The best way to determine if an SEO company can deliver on its promises is by checking out its past work (and client testimonials). If they have no case studies or references, then proceed with caution!
How to Measure the Success of SEO Services?
Measure the success of SEO services by tracking the results. You should see an increase in traffic, backlinks, and conversions. These are all good indicators of how well your SEO strategy is working.
The first thing you should do when measuring your SEO service's success is to look at your analytics data. This will show you what keywords people use to find your website and their geographic location, which can help determine where they heard about you (like an ad campaign). You can also see what kind of devices they're using to access the site so that it can be fixed immediately if there's any problem with mobile compatibility or something like that!
Another easy way to measure success is through backlinks. When someone links directly from one web page onto another without going through another site like Facebook/Twitter etc., this means they found value in both pages enough that they wanted others who visit either one now too."
Want to get SEO services? Contact us online and call us at +1 (800) 213-7303
FEATURES
Keyword Research
On-Page Optimization
Off-Page Optimization
Competitor Analysis
Backlink Building
Monthly Reporting
Social Media Integration
Local SEO Optimization
Technical SEO Audit
Mobile Optimization
Google Analytics Integration
Google My Business Optimization
Content Creation
E-commerce SEO
Silver
Advanced
Advanced
Advanced
Need more information? Contact Us
Testimonials
What our clients
say about us.
Full Service Marketing Services
"We have a great business relationship with PurpleZ. We had worked with several other marketing companies in the Los Angeles area in the past who didn't deliver results and I'm happy to say PurpleZ is doing that. They help bring our vision to life in a way that makes sense."
Strategy + Creative + Marketing
"Talk about going above and beyond what we asked for and then a true partner, a professional team to satisfy all our needs taking the time to explain every strategy that was implemented. Great job, couldn't have made a better choice to handle our marketing!"
Creative + Content + Marketing
"PurpleZ has been instrumental in helping us build an incredible lead generating machine. Everyone at PurpleZ that I've met has been extremely helpful, using their experience to navigate a clear path to a successful digital marketing plan."
Winning awards for our designs and strategies is one of our constant goals. In the end, it boils down to one thing: passion for our work.
Orange County Best Software Company Badge
Best Marketing Agency Orange County California Award
Google Analytics Certified Partner
Purplez best sem companies Award