Emoji is pictogram, logogram, and ideogram used in messages and web pages. The primary function of Emoji is to express emotional feelings that have been missing from the typed conversations.
Marketing experts have proved that using Emoji in various parts of your digital marketing could help you grow your business. But how? In which ways?
As a full-service marketing agency, PurpleZ knows precisely why they are essential and how they can help you reach your marketing goals.
So keep reading this helpful blog to know what Emojis are and how to use them in marketing.
Need a marketing partner? Call PurpleZ Marketing to help you beat your competitors.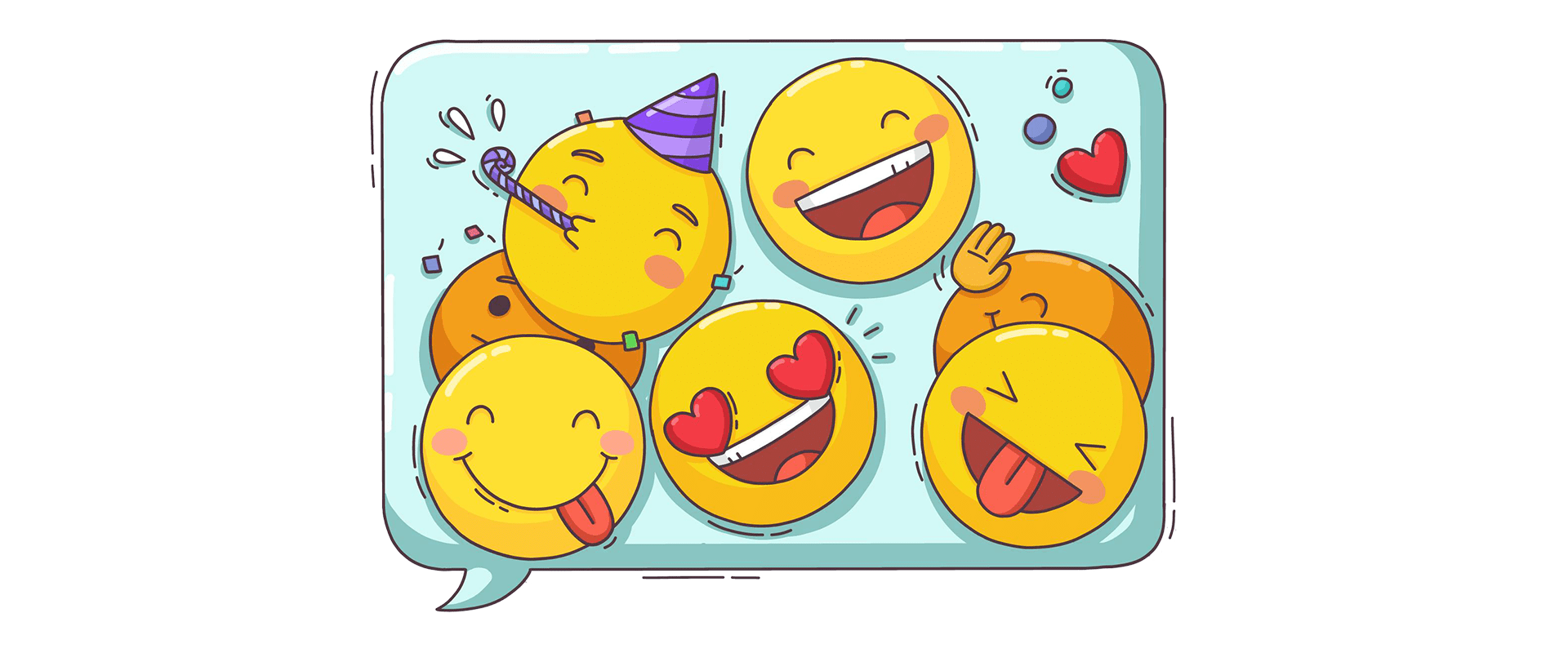 What Is Emoji?
"Emoji" word comes from two Japanese words, e (絵, "picture") and moji (文字, "character").
Emoji is a small icon and image used in many parts of digital communications like text messages or websites.
Emojis were created to express emotional feelings in our content. We have a wide range of emojis in the form of well-known yellow smileys or common ones like food, animals, weather, and more.
History of Emoji Marketing
Shigetaka Kurita, a Japanese artist who worked for a mobile service provider called NTT DoCoMo, created the first Emoji in 1999. He was the one who made the first 180 emojis which Japanese providers used for text messaging and other communications.
In 2010, after standardizing them by Unicode, emojis were available outside of Japan. Since then, thousands of emojis have been added to the "language," such as diverse skin colors, sports equipment, etc.
Based on a recent record in March 2020, over 3,300 emojis are on the Unicode Standard list.
How to Add an Emoji Keyboard?
Since you cannot have emojis on your typical keyboard, you have to download a separate one.
But for every gadget, it may be different.
iPhone
iPhones have the emoji keyboard on their operating system. If you want to add this keyboard, follow these steps:
Open Settings
Tap General > Keyboard > Keyboards
Tap Add New Keyboard… > Emoji
Then open your Messages or Mail and tap 🌐 next to the microphone to change your keyboard. The mentioned process works for iPads too.
Android
For newer Android phones, it is easy to find emojis built on your keyboard. But if you own an old Android phone, you should download apps like Kika, SwiftKey, or Textra.
And then go to Settings > Language and Input > Virtual Keyboard > Manage Keyboards. In this section, you can select the keyboard you like to download.
Mac
On your Mac, you can insert emojis in two different ways:
1- Tap Control + Command + Spacebar and choose the Emoji you want to use.
2- Tap the Apple icon on the top left corner, open System Preferences > Keyboard, and click Show Keyboard and Emoji in the Menu Bar.
Windows Desktop
You can always Copy + Paste emoji options for Windows and Mac.
But there is another way for windows desktop too. Press Windows Key + Period or Windows Key + Semicolon, which pops open your emoji keyboard.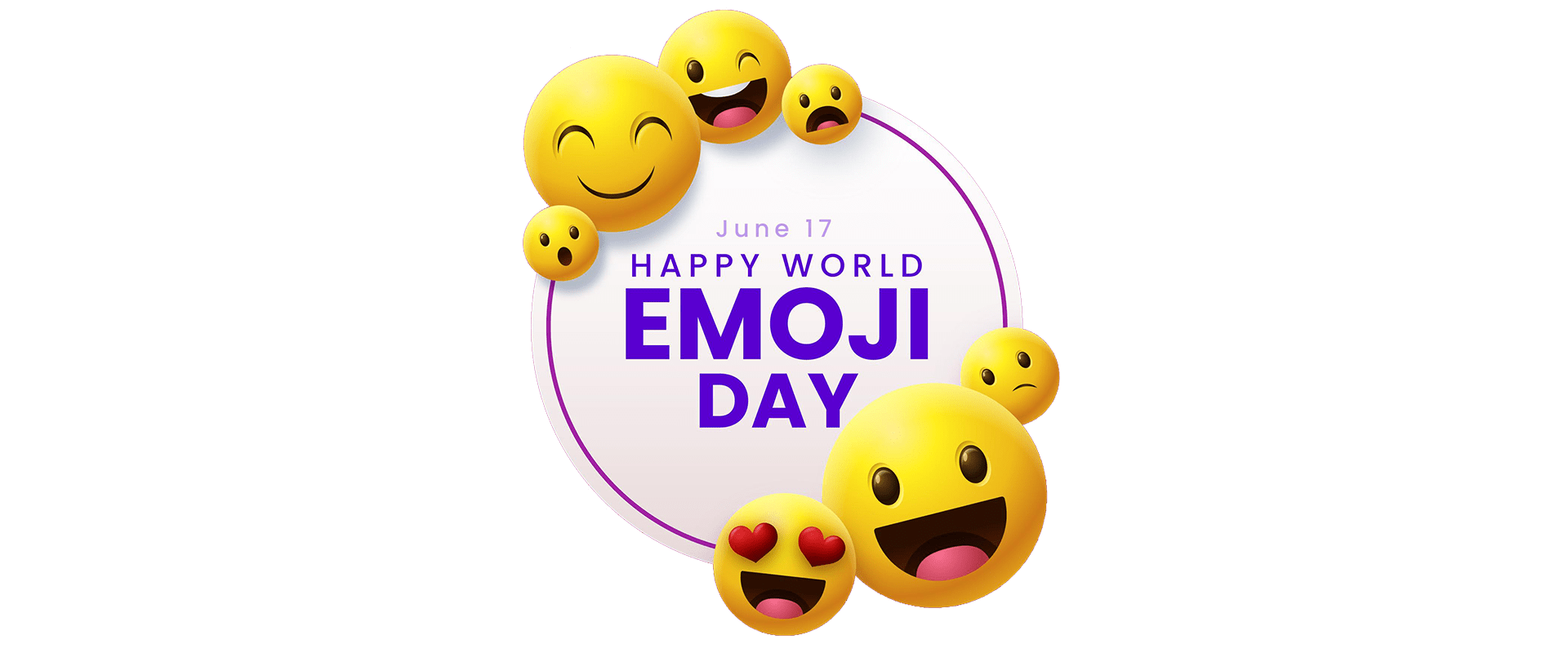 What is Emoji Marketing?
Emoji marketing is a helpful strategy that uses emoticons to make memorable and easy-to-read information.
According to Adweek, 92% of internet users use or have used emojis. Many startups to big corporations have been using emojis in their business strategies to connect with their customers' feelings. But are they beneficial? In what ways? Follow the rest of the article.
Top 7 Marketing Strategies in 2021 for Small Businesses to Boost Sales Growth
Why Use Emoji in Marketing?
We are going to show some statistics on the difference that emojis have brought for businesses.
A survey by Adweek has shown exciting results.
775% of annual increase of emoji usage in marketing messages.
58% of consumers open emails with emojis in their subjects.
64% of buyers are willing to pay for products through emojis.
This is why lots of marketers in different industries are using this marketing tool for business growth. Why not, right?
Wanna know other helpful marketing strategies? Click here to get professional ones.
4 Amazing Benefits of Using Emoji in Marketing
As we mentioned before, emojis have many advantages for business growth. Here's why you should use emojis:
1-Boosting Engagement
Adding emojis to your content boost engagement on almost every digital media, including email, mobile, and social media, as they convey what words can't. They are helpful to grab users' attention, especially in calls to action.
Founder and CEO of MobileMonkey, Larry Kim, explained: "emojis can increase engagement on Social Media. His studies show that emojis can generate a 25.4% increase in engagement on Twitter and 17% higher interaction rates on Instagram."
Whether you want to introduce a new product or produce ads for old services, emojis can be used to gain consumer engagement.
Although emoji marketing is an effective way to boost brand awareness, it can take you down if you overuse them.
2-Giving Your Brand a Unique Personality
Customers connect with a brand that has a unique character. So to make loyal and long-lasting clients, you should create an engaging personality for your brand.
Using the right emojis gives your brand personality and identity. If you look to boost your brand awareness, use those that show your brand's exact personality.
3-Making Your Brand Memorable
As it is easy for our brains to understand images, emojis can stick with your audience.
Based on studies, people remember 20% of what they read and 80% of what they see. So, the more visuals you use in your marketing message, the more impact you will have on your audience.
4-Build Deeper Relationships with Consumers
A recent poll from Appboy highlighted that emotional content that uses emojis impacts the audience more than rational content.
Using these creative images helps you build trust with your customers and make them feel comfortable. Moreover, they give businesses a more profound sense of what types of content are working well and where they should improve.
Where to Use Emojis?
Now you know how emojis can help you in marketing, it's the perfect time to learn where to use them.
You can use them on social media, especially Facebook, Instagram, and Pinterest. Also, encourage your audience to use them in your comments.
Emojis are perfect for advertising to tell you precisely what you mean by them. Another effective way is to use them in email marketing. Emojis in email subjects work about 60% of the time.
Emojis personalize your marketing campaigns. Using emojis adds a personal touch to your content, making your brand more memorable and unique in the long run.
Benefit from the latest professional content marketing strategies 
Helpful Tips for Using Emojis in Marketing
If you want to promote successful marketing campaigns and strategies, consider these helpful tips.
Find Emojis That Can Connect with Your Target Audience
It is so important to understand the meaning behind every available Emoji based on your marketing plan. It would help if you started using them with an accurate strategy to make sure your customers can connect with them.
Avoid Overuse Them
Rob Richardson, CEO of Newcastle Training, explained: "Too many emojis, or the wrong type, can create a confusing message and push back prospective customers rather than pull them in. It's important to use emojis that align with your message."
Using many images won't help you; you have to be wise in emoji marketing.
Learn Where & When to Use Emojis
It's essential to understand the perfect time and place to use emojis. They may not be appropriate in some services, so use them correctly, and know when to leave them out of your marketing.
As a business owner, you have to analyze and have an accurate data audit to know where they were helpful and don't. Every audience is different, so examine all available data to see how your audience responds to their use.
In Conclusion:
In brief, we mention the definition of Emoji, and how to add them to different appliances, and more importantly, how they can help you in marketing.
As one of Irvine, California's top 3 advertising agencies in 2021, PurpleZ Marketing understands your needs, goals, and expectations and knows how to make your business huge.
Why are you waiting for your business to grow? Get a free consultation.
Sources: