Are you a small business owner in orange county and wonder how to increase your sales growth in 2021? Has Covid-19 caused economic damages for your company? If your answer is yes, this blog will be helpful for you. Purplez Company, one of the top marketing agencies in Orange County and Los Angeles, collected the best marketing plans divided into three groups of your customers to help you achieve your goals easier.
Do you want to learn about sales and marketing strategies in 2021?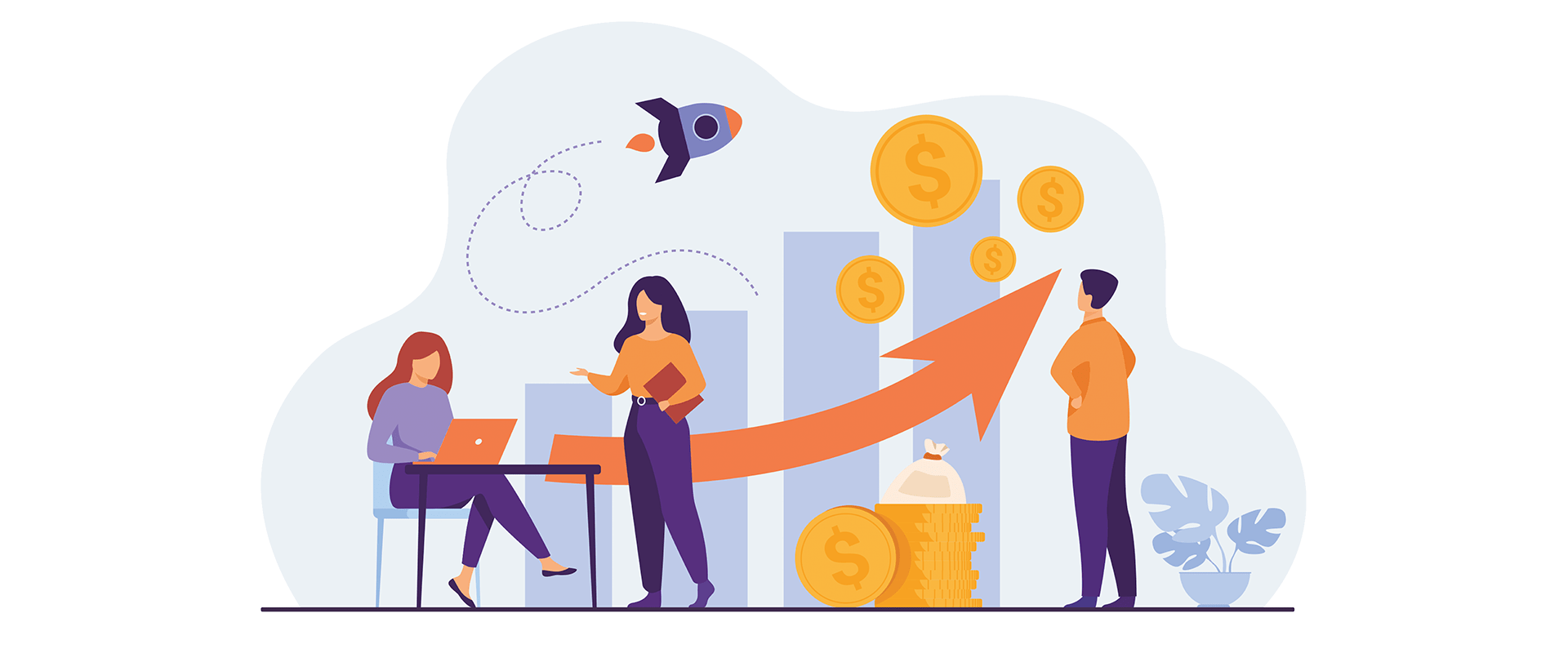 Marketing Strategies for Small Business Growth through Current Clients
The most crucial point is, selling to a present client is much easier than a new one. Because your current clients are the ones who have indicated that they trust your brand and have been enthusiastic about buying your products; therefore, they must be your main priority.
Here are two proven ideas for small businesses to grow sales from current customers:
1. Building Relationship Selling
If you are aware of business strategies, you know relationship selling is not new. But, this is still an appropriate idea for small businesses. To make this strategy works, follow these tips:
a) Notice Customers' Behavior
Analyzing your customers' performance of working with your products and services can help you find both their focused features and parts of your services that have been unnoticeable.
This strategy can help maintain all of your present customers because you have been aware of their behavior of contacting you.
b) Request for Feedback
These people can help you to provide valuable comments about your system, products, and sales cycle. By having direct interaction with them, such as emails or one-on-one check-ins, you can find their interests as well as problems. They may also ask for some other facilities that you should have, but you haven't paid attention to them.
Then, you can offer solutions and extensions that they have wanted. Since if you own a wide range of services for your current clients, you will be more prosperous, resulting in more sales.
2. Offering Diverse Rewards to Current Clients
Offering satisfying rewards to your customers is part of the service strategy. One of the most significant bonuses for your clients is sales and marketing promotions. You could use this marketing plan to be introduced by your current clients to other people, which means more sales for you. It is because your customers will follow regular upgrades such as discounts if they find them useful.
So, don't forget to make your current clients satisfied with new features and options.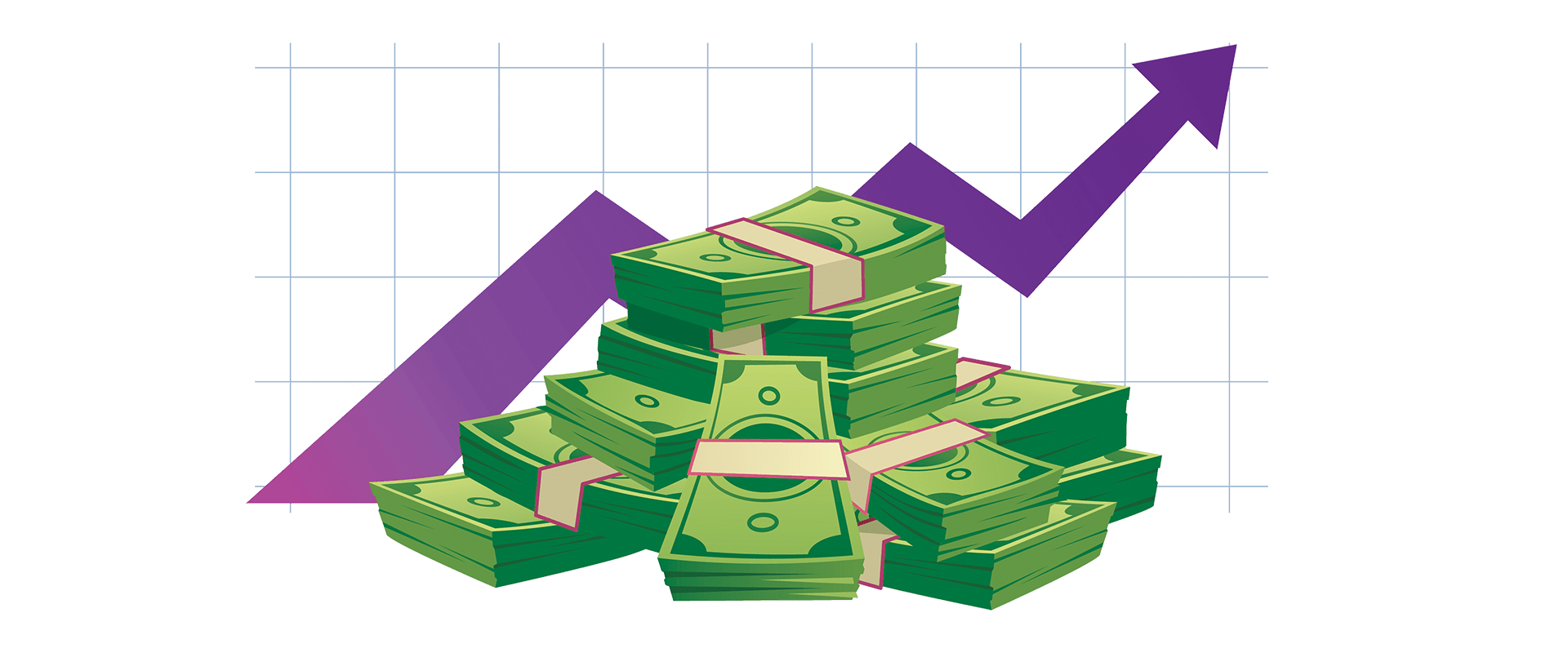 Marketing Strategies for Small Business Growth through New Clients
Another proven strategy to increase sales growth is to apply some new clients' plans to help them find your brand and trust you. To entice new people to be your customers, follow these steps:
3. Pay Attention to Your Branding Strategy
When you run a business, you should design a suitable branding strategy for yourself, which is essential for long-term success. In this strategy, you should consider several factors which two of them are necessary for new clients' attraction:
a) Understand Your Perfect Customers
By analyzing your branding strategy, you can find people who may be fond of you. Then, be clear about their age group, interests, goals, and what motivates them to buy your product. After discovering your ideal customer, you can find various ways to tempt them to purchase your goods.
b) Find People Who You Cannot Serve
You should also know you cannot make everybody satisfied as people have different interests and needs. So, don't focus on them and keep your eyes on potential customers.
4. Increase Your Brand Awareness
The technique of being recognized and remembered by your logo, products by new clients is called brand awareness. This strategy helps people to be comfortable with you and trust your brand. 
Read more about Brand Awareness.
There are many methods to create brand awareness, but here we mentioned the most practical ways for you:
a) Develop Your Web Design
Every corporation likes to be in the top results of Google to gain more traffic and audience online. Two factors would encourage both google and people to visit your website:
Improve SEO and Content Marketing of Your Website
Implementing Search engine optimization (SEO) strategies in creative content will help your company be the first Google search results. As a result, your site will have more chances to be visited by a higher proportion of people. It means increasing your brand awareness, which would cause sales growth for you. Click here to read more about SEO Copywriting
Use Visuals.
According to one research, a human's brain processes visual information 60.000 times faster than written info. Indeed, 2/3 of people say that they are visual learners. Therefore, considering visuals as UI design for your websites, such as videos and photos, would encourage people to read most of your content and be convinced by it.
b) Grow Your Public Activities
If you want to increase your brand awareness, you should have more activities out of your selling niche.
For example, Speaking at events, Webinars, seminars would make your brand famous among different people.
5. Offer a Free Consultation to New People
This strategy is practical for individuals who cannot trust you at the beginning. So, by offering a free consultation for their problem, your great job will impress them.
As a result, they will come to you again because they can rely on you.
Useful Marketing Strategies for Both Customers
Some marketing strategies would be effective for both current and new clients. To make both satisfied, follow these steps:
6. Use Social Media Advertising
Almost every social media site knows about its users. By using their data, you can advertise your company and be in front of people's eyes. This strategy will help you find new clients and inform your current ones with your up-to-date services and products.
There are several types of social media advertising, but the most important ones are Facebook, Twitter, Instagram, Photo and video, Stories ads, etc. Read more about these categories
7. Email Marketing
Email Marketing, which is a digital marketing strategy, is the process of sending emails to prospects and customers. If you send powerful emails, you can convert your target market into customers. In addition, you can offer your website visitors, for example, a free digital download, a free service trial, etc., via email.
The content can generate traffic and leads to your actual website. Also, you will keep in touch with people who are your visitors.
Wonder how to create effective Email Marketing? Click here
Do you want to know why PurpleZ is a top 20 marketing agency in OC? Let's see.
Sources:
Frederiksen, L. 5 Tips for Developing Your Sales and Marketing Strategy. Rainsalestraining.
https://www.rainsalestraining.com/blog/5-tips-for-developing-your-sales-and-marketing-strategy-guest-article
Sales & Marketing Strategy: The What, Why, and How of a Successful One. (2018, September 19). Linkedin. Retrieved May 29, 2021, from
https://www.linkedin.com/business/sales/blog/sales-and-marketing/the-3-b2b-sales-and-marketing-structural-gaps-hampering-business
The 6 Online Marketing Strategies Every Entrepreneur Needs. (2016, July 14). Entrepreneur. Retrieved May 29, 2021, from
https://www.entrepreneur.com/article/278923
Adams, A. (2017, September 12).10 Marketing Strategies to Fuel Your Business Growth. Entrepreneur.
https://www.entrepreneur.com/article/299335
Seven Position Strategies For Your Marketing Plan. (2021, February 23). Indeed. Retrieved 29, 2021, from  https://www.indeed.com/career-advice/career-development/positioning-strategy