Social media is one of the low-cost strategies you can use to increase your brand awareness, as it gives you the potential to reach your target audience. Everyone on social media uses virality, which is their successful strategy. But for a small business, prioritizing authenticity over virality is much more critical because authenticity posts have a better chance of attracting potential customers.
Social Media Marketing Tips for Small Businesses in 2022
It takes time and works to build your brand awareness, engage your audience, and increase your sales. Things are fast changing, and people are changing; there is no time for traditional social media platforms; your business needs to evolve to find new ways of reaching your target customers.
Choose the Platforms Based on Your Target Audience
Each social media platform has a unique personality; you have to choose the platforms that fit your unique target audience. There are various social media platforms, including TikTok, Instagram, Facebook, Twitter, Snapchat, LinkedIn, and Pinterest. You don't need to, and it is not even a good idea to show up consistently everywhere; if you do, you only stretch your brand too thin.
Social Media Presence Fits your Brand
The backbone of your social media presence is your social media marketing strategy. Without a beneficial and practical strategy, you would never achieve your goals, which is only a waste of time. An excellent social media marketing strategy must have clear goals and specific plans to reach those goals, and it must be measurable. A practical strategy will increase conversion rates.
If you're having trouble getting inspired, don't limit yourself; look at accounts from other industries and search your competitors but never copy. As Jack Ma says, "You should learn from your competitor, but never copy. Copy, and you die."
Who or What Your Brand Stands for
These days people want to know the creators and founders. Social media platform like TikTok is popular since users like seeing people's faces. The behind-the-scenes stories are what people like to see and they want to know how you struggle to stand out in your business, and they like to hear your success story. They get inspired by what you say to them. TikTok shows us that we don't have to be perfect all the time to share our stories; we need to be ourselves, just like the old saying" be yourself; everyone else is already taken."
But platforms like Twitter and LinkedIn are the best when you want to share business-oriented news.
Use Social Media Platforms as Sales Channels
The first point in branding is to introduce yourself as a brand. There is no need for unique design logos. Start with an introductory presentation of what you are. Talk to customers about your services and products. Take quality photos and videos of the existing products with the same detail you provide.
The second point here is customer interaction. Have an honest conversation, and see them as real people so they can trust you. See and hear their needs and start an open discussion with virtual customers according to them. Share useful, engaging, and humorous content with other customers and those who follow you and ask for their comments. Be persistent about the quality of the product and ask your customer to write a review or leave stars and then share it.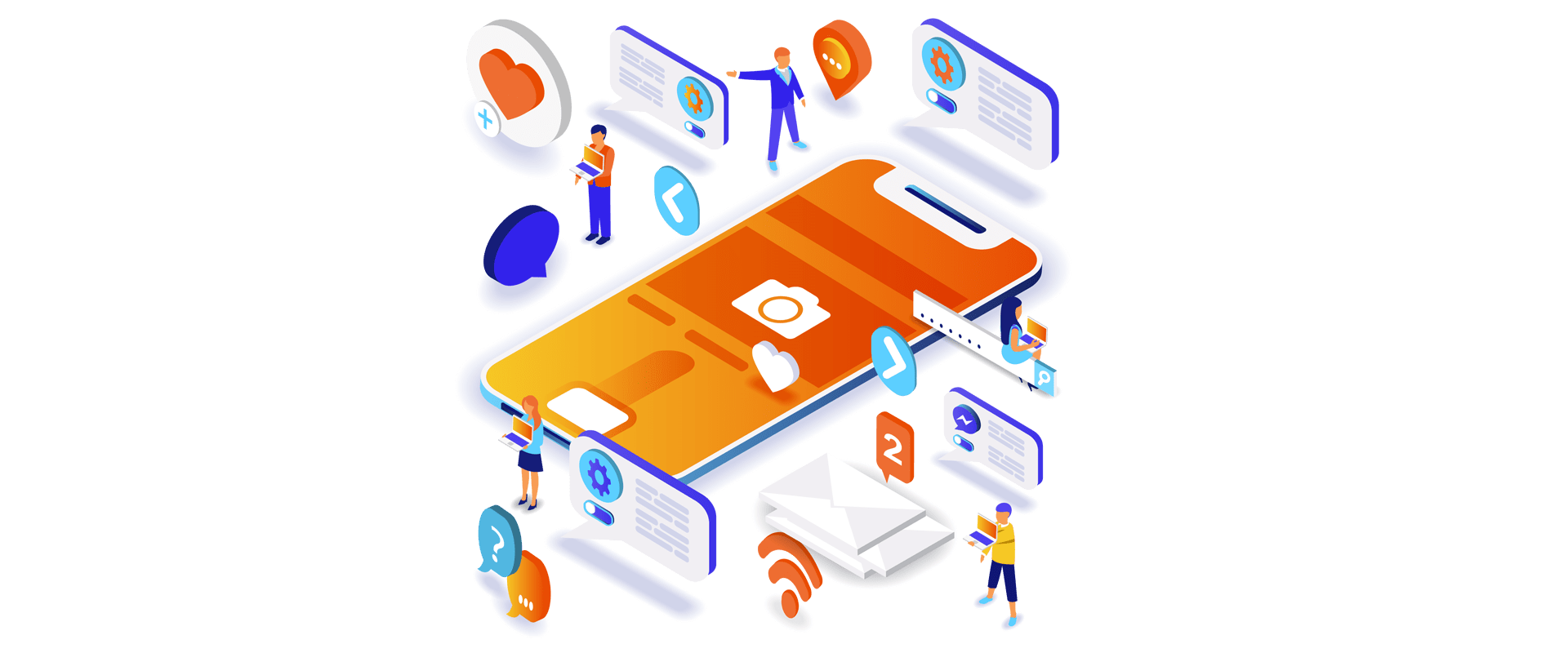 Use Social Media Platforms as Sales Channels
The third point is to set a goal for yourself, for example, to improve the quality of the videos and photos from time to time. To attract more customers, Keep up your activities and repeat these steps in a cycle to diversify the way you present your services. And search for services, check the best brands and look for more diverse solutions from them. After some time, change the cycle of attracting customers, for example, sometimes, share the problems humorously encountered in the work process, of course, except for the issues that include the secrets of your job, and then ask for their opinion in a question box.
The fourth tip is to be seen better, do all the above processes and finally try to stand on the customer's side. Put yourself and the customer on the same side to have a closer and more reliable relationship.
Conclusion
Now it's time to grow your small business with a specific strategy and goal at the lowest cost. Never forget to gain customers' trust and loyalty and improve customer satisfaction.
PurpleZ is here to help; we are one of the leading marketing agencies in Orange County, CA. Our expert team implements the most beneficial strategies in order to increase your sales and revenue. To book your free marketing audit from our top business and marketing consultants,
Sources: 
https://neilpatel.com/what-is-social-media-marketing/
https://www.shopify.com/blog/social-media-small-businesses
https://blog.hubspot.com/marketing/small-business-social-media