A landing page may be any web page that a client visits, but in marketing, it's usually a separate page that serves a specific and focused purpose, distinct from your homepage or any other website. A landing page's aim is to follow through on any promises made in your content. It's the following step in the conversion of a visitor to a customer. Your landing page allows you to make a trade, a special offer, a piece of information, or a bargain in return for providing contact information.
Landing pages can be lead-generation or click-through sites that lead to another page, such as your e-commerce site. Lead generating landing pages generally provide:
An eBook.
A free trial.
A contest entry.
A webinar registration in return for providing contact information.
A successful landing page will persuade a potential customer that supplying personal information in return for anything you have to offer is worthwhile. Landing pages may be found through a general search or through your Orange County company's website, increasing the likelihood that a potential customer will visit them.
You don't have to stick to just one landing page or even one landing page at a time. Marketing experts would almost definitely advise you to keep many landing pages, each targeted at a distinct segment of your customer base.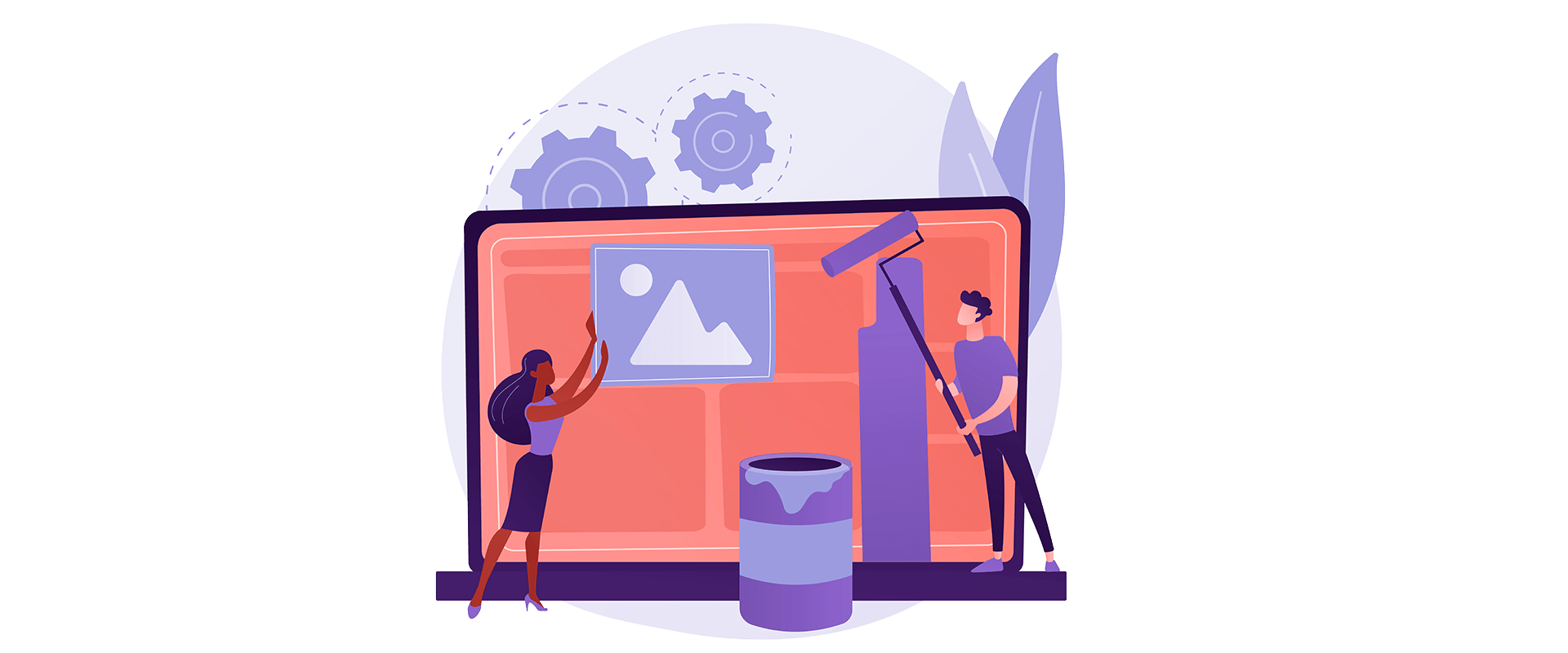 What makes a homepage different from a landing page?
There are a few differences between homepages and landing pages. Homepages include:
More links.
At least ten links can be found on a typical homepage. There's usually a top-level navigation menu, links in the footer, and several links throughout the page's content. However, on a well-optimized landing page, there are generally fewer, and occasionally only, one link—the one that allows your users to convert.
Broader CTAs.
Your homepage presents your company in Orange County and acts as a portal for people to go to different areas of your website. Because your site has so many responsibilities, its content is frequently broad, with fewer explicit CTAs (e.g., "learn more"). Because landing pages only have one purpose, they feature custom CTAs (e.g., "download our free ebook").
A Different Audience and Purpose.
Many of the individuals that come to your homepage are probably undecided about what they want. Users that arrive at your landing pages, on the other hand, have already expressed interest in what you have to offer. They've gone further down your customer's path and are more likely to convert.
Landing pages are not all created equal. They can be classified into different groups.
Types of Landing Pages
In terms of structure, landing pages are often designed to do one of two tasks: generate leads or move viewers to the next step.
Squeeze Page
A squeeze page, like a lead-generation page, collects information. However, it is generally utilized at the top of the sales funnel instead of a lead-generation page. Its sole purpose is to collect email addresses to add potential leads to a general mailing list. They're simple landing pages with large headlines and little information. A concise call to action tells the reader exactly what to anticipate when they click the link. Aside from the brief form, there should be a link to move the reader to the next step and an escape option if the visitor does not want to continue.
You can look up some squeeze page examples here.
Sales Page
The most challenging page to create is usually the sales page. You're no longer only prospecting for leads using this page. It's one you'd use towards the very bottom of the funnel to persuade them to buy, which is an entirely different proposition than a simple request and incentive combo. From the content to the page design, the page's construction necessitates delicacy and a thorough grasp of your client's demands and where they are in the sales funnel. At this moment, you may either sell too hard, or you could undersell and lose the sale regardless.
This is where you must include good old-fashioned salesmanship into your page design and communication strategies.
The length of the page and the amount of information you need to offer to your customers in order for them to grasp the value of your product is determined by your product. A detailed presentation that clearly demonstrates this benefit, regardless of length, is necessary to persuade them to click that button and make the purchase.
You might think of infomercials as a throwback to late-night television advertising in the 1990s. Still, many businesses have successfully integrated their sales strategies into their digital campaigns, notably in the form of customized landing pages. In contrast to squeezing or lead-generation pages, distinguished by their briefness, infomercials provide a long, complicated story using prose that mimics the emotive and exuberant qualities of late-night sales gurus. The objective is to keep readers scrolling and encourage them to make a purchase.
Splash pages are the most basic form of landing page and can be utilized at any stage in your sales funnel. They usually feature very little content, one or two large pictures, and fundamental information, such as an announcement or a simple "yes" or "no" request. Before going to your website, they may ask your reader to verify their age or select their preferred language. They are not designed to gather data or create leads. Instead, they offer users essential information before reaching your website.
Viral Landing Pages
The primary purpose of viral landing pages is to increase brand awareness. While they nearly always feature links to a company's website or other web pages, they are usually placed humbly. The essential aspects here are the content, which should be instructive or amusing enough to pique a reader's attention and, ideally, inspire them to share the page and the ability to share the page via social media. The material might contain written information, as well as videos, images, and even games.
Microsites
A microsite is a dedicated, micro-website, as the title hints. It's made for a particular campaign or to achieve a specific sales objective. Although it is more than a single web page, it is nevertheless referred to as a landing page since it is assigned to a particular segment of sales and promotional activities. Microsites are fueled by internet advertisements or function in tandem with television commercials.
Lead Generation Landing Page Design
The primary goal of a lead-generation or lead-capture landing page is to acquire leads using a data capture form. These pages are pretty adaptable, but they're most commonly utilized in the middle of the sales funnel when clients are assessing your products and on the verge of converting or walking away. It simultaneously provides a request and a reward. The proposal is the information you ask for in your form, and the prize is the unique offer you're pushing to capture leads. The request and the reward should be in proportion.
Click-Through Landing Page Design
A click-through page, unlike a lead-generation page that relies on the use of a form, does not require the use of a form. It acts as a simple link between your advertisement and the page you wish to direct your customers to. It's commonly used to connect an ad to a shopping cart, for example. It simply requires a brief description of what the visitor has discovered by clicking through, as well as a bold and straightforward call to action with a link to the end destination.
How To Create a Landing Page
Know Your Audience
Landing page conversion relies heavily on audience research and segmentation. To get the most outstanding landing page conversion rates, you need to figure out your target audience, what information they need, and how they behave online. Then you need to figure out what landing page SEO content, calls to action, and landing page design will work best for them.
Do you lack the necessary tools and resources to do audience research? A reliable content writing service specializing in landing page optimization can assist you in creating your buyer persona and developing an efficient landing page SEO strategy that meets the needs and wants of your target audience.
<CTA> PurpleZ, as a top SEO Strategist in Orange County, implements the most updated search marketing strategy for Southern California small to mid-sized businesses in Orange County and we can help you with your Landing page SEO.
Let's SEO Optimize Your Landing Page
https://purplez.com/digital-marketing/seo/
Identify Your Goals
What goals do you have in mind for your landing page conversion efforts? Each landing page must have a defined objective to get the most excellent landing page conversion rates possible.
Landing pages with several offers lower conversion rates by as much as 266 percent, according to Wishpond research. To effectively direct page visitors towards a specific objective, your landing pages must, without a doubt, have a clear emphasis.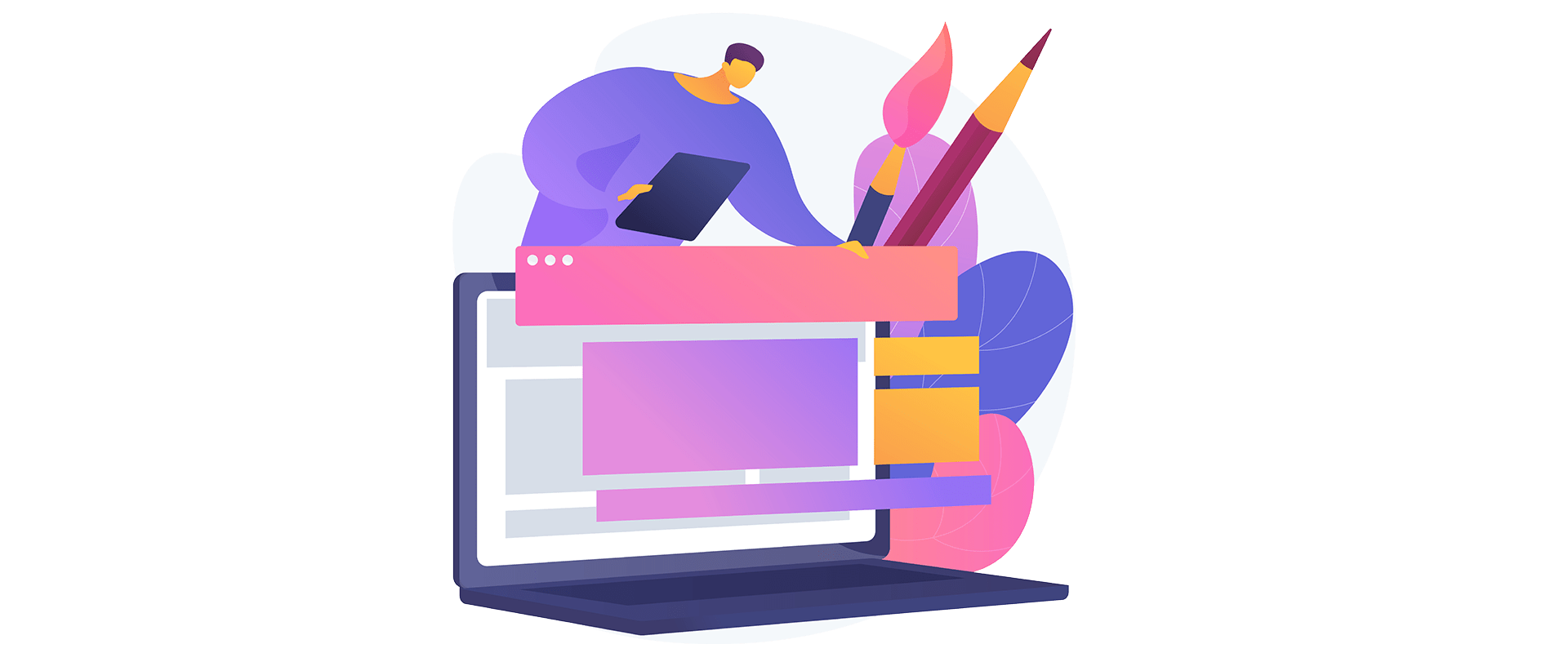 Create Your Landing Page Design
The platform you employ to construct your landing page is critical to its quality and conversion rate optimization performance. Some web page design specialists utilize landing page builders or landing page design tools to quickly develop personalized landing pages with graphics, forms, and funnels.
Landing page builders include built-in tools that ease the landing page optimization process, such as drag-and-drop interfaces, A/B testing capabilities, and a library of landing page templates.
Several WordPress page design businesses and digital marketing firms in Orange County advocate landing page creation using content management systems (CMS), such as WordPress and Joomla. The ideal CMS platform is simple to use, flexible, secure, and affordable.
A/B Test and Optimize
Because a landing page aims to assist your CRO efforts, you must carefully page design and arrange various components on the page, such as calls to action, graphics, and text, to optimize their effectiveness and produce significant results.
A/B testing and landing page optimization are necessary procedures for fulfilling user expectations, communicating your narrative, and assuring month-over-month improvements in conversions (MoM). According to Invesp's research, over 60% of organizations believe A/B testing to be a highly beneficial approach for increasing conversions.
The following are some essential landing page elements to test and optimize:
Headline
Landing page SEO copy
Images and videos
Calls to action
Converts your website readers to buyers
Purplez, as one of the top California Web Development Companies can help you create the perfect landing page for your campaigns and maximize the conversion rate.
Source:
Baldin C, (16 July, 2020.). What is a Landing Page & Why is it Important? wsiworld
https://www.wsiworld.com/blog/the-importance-of-landing-pages
Shore J (17 Dec 2019) Back to Basics: What Are Landing Pages and How Do They Work? smartbugmedia
https://www.smartbugmedia.com/blog/back-to-basics-what-is-a-landing-page-and-how-do-they-work