Using digital marketing allows us to connect with today's highly targeted customers and cost-effectively meet their needs. 2020 was a recession year for most small-to-medium businesses due to the pandemic, but some could shift and digitize their market. So, digital marketing will be expanding in 2021.
Digital marketing is evolving and constantly changing every year, and it makes most small to mid-sized businesses attempt to keep up with the latest marketing trends.
So, we developed a digital marketing strategy checklist to help you build your brand and drive more results. This article is worth reading for growing your business in the digital era.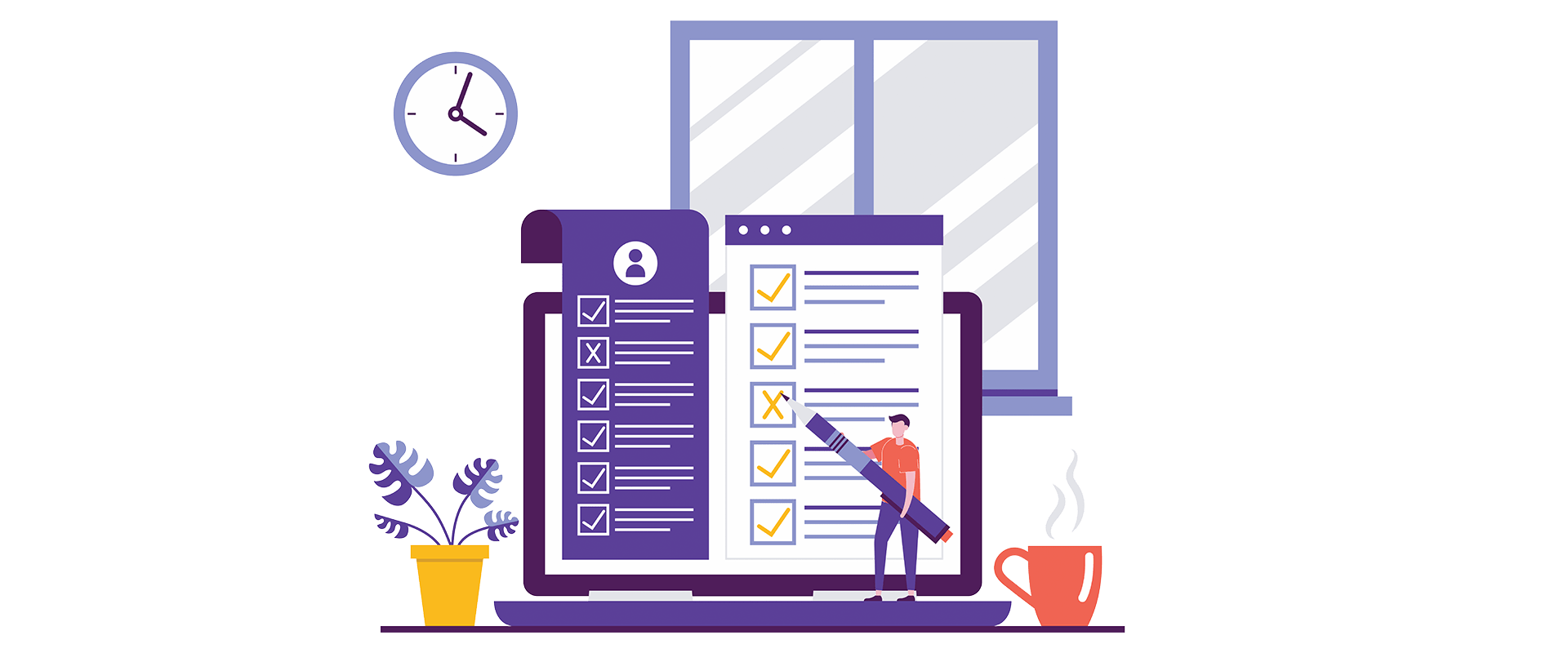 Directing your research
Developing your goals and target audience for 2021
One of the most important techniques for developing a robust digital marketing campaign is determining your goal and target audience, needs, behaviors, and demographics. Besides, you need to know what makes you stand out in the competitive world and what specific service you deliver to attract customers.
Doing market research
First, you should define the relevant market and scan similar companies that offer services your company delivers. Identify their marketing strategies, figure out techniques they used for developing their brands, and implement not all but some of them. You should know the competition and competitors to overcome them easily.
Developing your brand
Presenting your company
Once you define your goal and audience and understand their needs, you can start presenting your company. But How? You can introduce your company by sending provoking emails and messages to the target audience. But before email marketing, you should know what your client prefers to use. If they are academicians, they mostly use emails. Thus email marketing is the best way to present your services. Otherwise, you can use other methods such as SMS marketing or telephone marketing to promote your services. Logo design and taglines attract clients' attention. They should carry a message and talk about their needs.
Logo design and tagline
If you want your business to look professional and qualified, you need to have designers design the logo that best suits your business. Service platforms such as Upwork and Fiverr help creative freelancers offer their services at very reasonable rates and many sites such as freepik.com where stock photographs and media are readily available.
Doing keyword research
In this step, a list of search engine keywords can then be developed and analyzed. You can use different keyword research tools such as google trends, moz.com, kwfinder.com, ahref.com, and the like. What you need to consider during the keyword analysis are their volume search and SEO difficulty. The easier the keyword is, the more visible it can be. Remember to use long-tail keywords as they help your page be recognized by Google quickly. The trick to finding the right keyword combination is how many other companies are using those exact words. You need to see what and how many keywords your competitors used. Knowing what they do, you can stand out among them.
An important and increasingly vital aspect of digital marketing is done through social media platforms, such as Facebook and Instagram. Brand identity comes from websites and social media platforms. First, you need to know the frequency of social media platforms and their usage, then place them higher in priority. You should know which social media platform is used most and for what purpose? LinkedIn and Instagram can do the trick due to their availability by users. YouTube is another widely used platform for being more visible. Be careful don't stuff keywords into posts or share some low-value posts a day. Three or four posts a month with original content is enough to drive the analytics engine in a company's favor.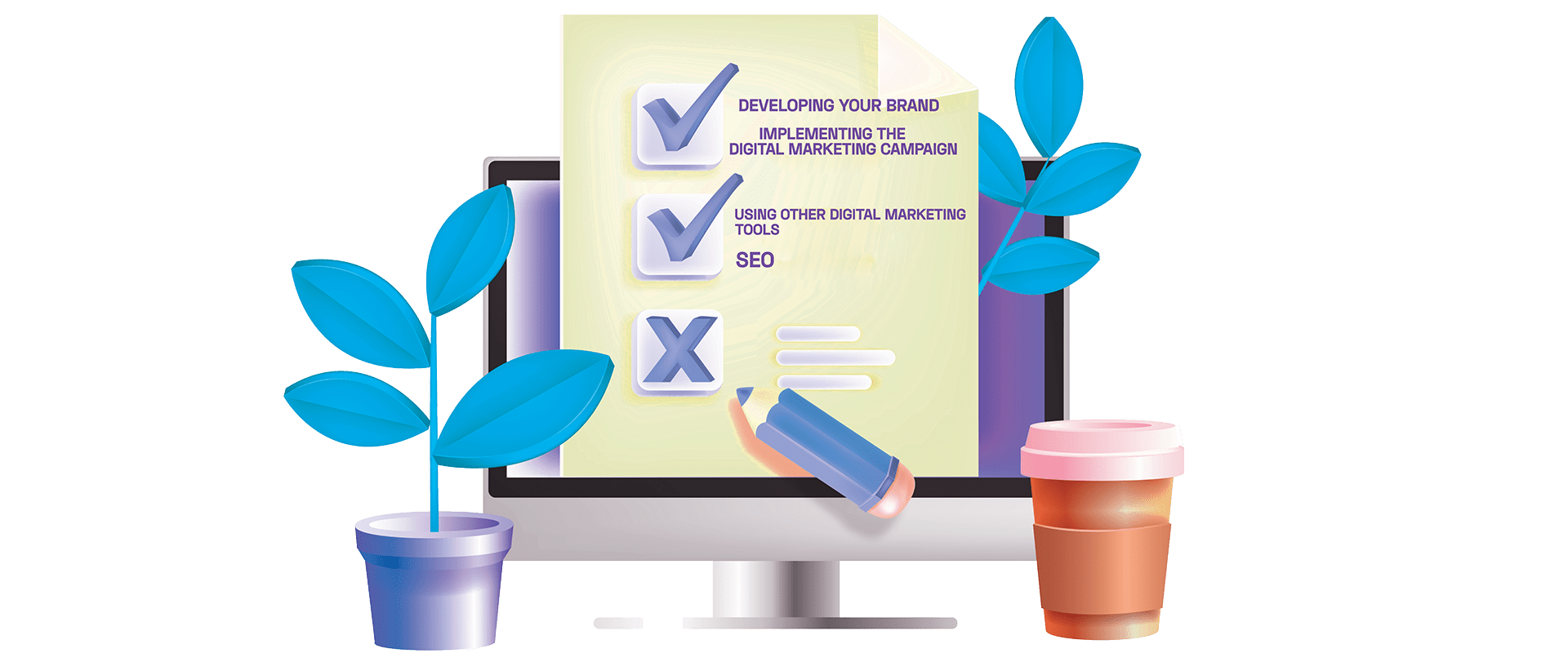 Implementing the digital marketing campaign
Building the Company Website
There are lots of website builders' sites, just google it and choose your platform. The best way to create an excellent website for businesses is to use content management systems, such as WordPress.
Search Engine Optimization (SEO)
Once you build your website, you need to optimize it so that search engines can recognize your keywords, contents, and ultimately website by algorithms. You should make your site Google-friendly, thus having google rank your website higher. Remember that contents are kings. The more engaging content you create, the more time the users spend on your web pages, thus decreasing the bounce rate and having your website placed on the first Google page. Further, you need to work on off-page and on-page SEO to increase your website rank. If you want to see whether the contents are written based on SEO standards, you can install the Yoast plugin in WordPress.
Want to Outrank your Pages? Click here.
Analyzing Your site Traffic 
Google Analytics is a free and powerful tool for tracking your website traffic. You can install plugins and use the backend dashboards of the site host to analyze site traffic continually. Using these tools, you can see the number of visitors, times, and locations that brought the most traffic, the page ranks, the number of clicks, impressions and links/backlinks, and other helpful information for tracking the effectiveness of a company's marketing campaign.
Blogging
Blogging is a great way to engage with your audience effectively, provided that your blog page be full of exciting and provoking content of any kind. If you are a good blogger, you may know what and how to create contents that boost your visits. The most updated topics, the contents that respond to clients' concerns and meet their needs attract more visitors. Remember that you can use other content such as podcasts, videos, infographics, slides, and the like.
Learn more about content creation marketing 
Inserting Social Media Channel Links
You can promote your web pages by inserting social media channel links in each blog or posting other content on social media platforms. Clients can send feedback through these channels and interact with your website. Social Media Channel includes:
Hiring Freelancers 
Suppose you are busy and have other fish to fry. In that case, you can hire freelancers such as web designers, logo designers, content creators, translators, back-linkers, SEO experts, social media advertisers, or have someone click your webpages and get paid and so on. Some many other freelancers do a great job, don't hesitate to hire them.
Using other digital marketing tools
Email marketing tools
Just google "Email marketing," you will be bombarded with many tools such as Mailerlite or MailChimp. Most of the Email marketing tools are free for up to 1000 emails, but pricey more than that. You need to purchase plans depending on the number of subscribers and your budget. You can email your coupons or bonus offerings, workshops, free download books, podcasts, videos. Be careful about the email title, which is of great importance. Newsletters are practical marketing tools, too.
Want to get an email marketing service? Click here.
SMS marketing platforms
There are many SMS marketing platforms in your country. You can get a specific No. for your business and promote it.
Pay-Per-Click Advertising
Pay-Per-Click Advertising can be pricey but offers immediate sales
Read more on the Pay-Per-Click Advertising guidelines in 2021.
The last point
Remember that digital marketing talks first in every industry. This helpful checklist was developed for you, as business owners, developers, marketers, or bloggers, who may have trouble navigating the ins and outs of digital marketing.
Want to get benefit from our digital marketing services? Click here
Sources:
Alexander A.(2021, March 16). The Who, What, Why, & How of Digital Marketing. hubspot.
https://blog.hubspot.com/marketing/what-is-digital-marketing
Digital marketing (n.d). Marketo.
https://www.marketo.com/digital-marketing/
Chaffey D. ( 2021, March 16). 10 reasons you need a digital marketing strategy in 2021. Smartinsights.
https://www.snhu.edu/about-us/newsroom/2017/11/types-of-digital-marketing
Southern New Hampshire University.( 2020,  February 12). What are the 7 Types of Digital Marketing?.
https://www.snhu.edu/about-us/newsroom/2017/11/types-of-digital-marketing