In 2021 and beyond, it would be better for you to enhance your personal brand to grow your business. Content creation is the most excellent way to show off your brand to the public. Internet users interact with relevant content associated with your brand.
What should you know about personal brands?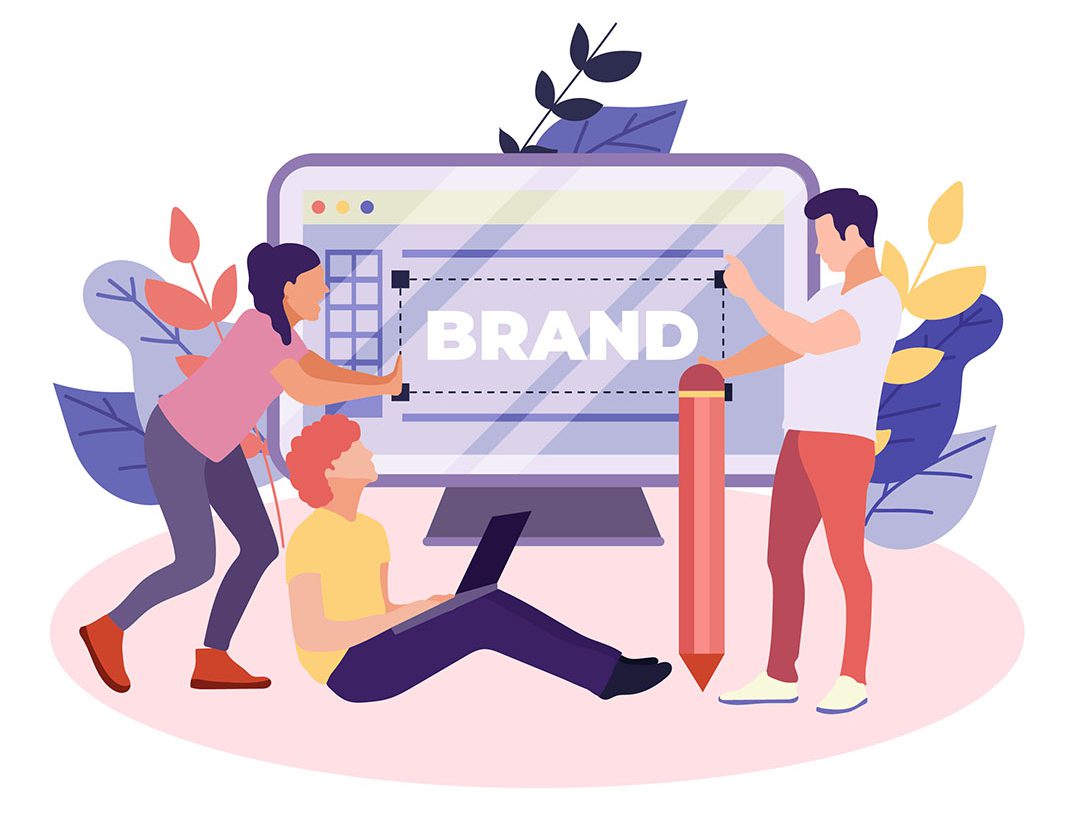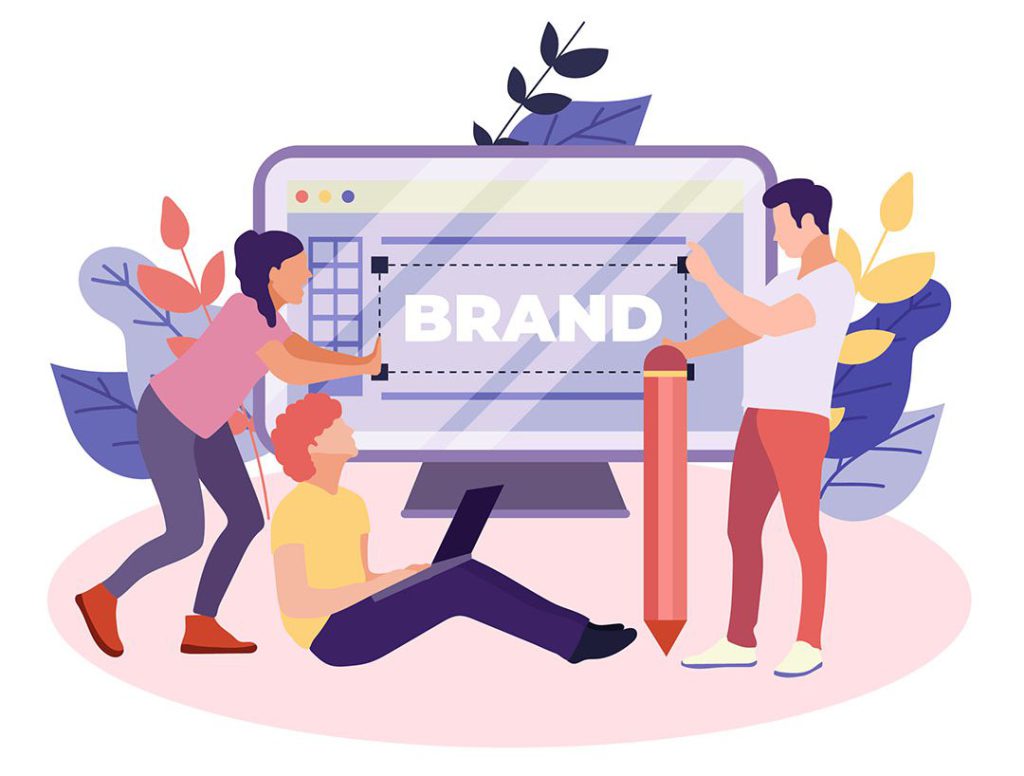 Stop utilizing personal brand and personal branding interchangeably! It would be better for you to distinguish between them and consider that they are not the same.
Elementally, a personal brand is about the same personality you have in the central core of your business. It means that you employ strategies like personal branding online, copywriting, content making, and other digital marketing tools that you use. Therefore, a personal brand is your goal to be known by others, while personal branding is the process of achieving it.
Your characteristics, attitude, vision, and values come behind your brand and determine who exactly you are. Don't forget to know that you will attract and affect people with your brand.
Therefore, people talk about your personal brand, which you got by creative personal branding.
It takes a while to propagate your brand, which is vitally necessary for your success. One of the personal branding tools is content marketing which can introduce you to the international world and well-known prominent sites like amazon, Twitter, Instagram, and the like.
Designing an achievable strategy for your content is necessarily important for your personal brand.
Inspirational and educational content guarantee personal brand prosperity, visibility, increases trust and delivers your company values. 
Want to promote values for your company? Let's Go
Is it important to focus on content?
Statistics have shown that 82 percent of consumers enjoy content related to a brand. Besides, if you are a unique personal branding manager like Canvas or Tom Peters, buyers will choose you more than others.
You must choose high-level quality and relevant content for your personal brand. The way you will show off your quality and characteristics is through content creation. Your brand must be charming enough to attract loads of audience.
Statistics on content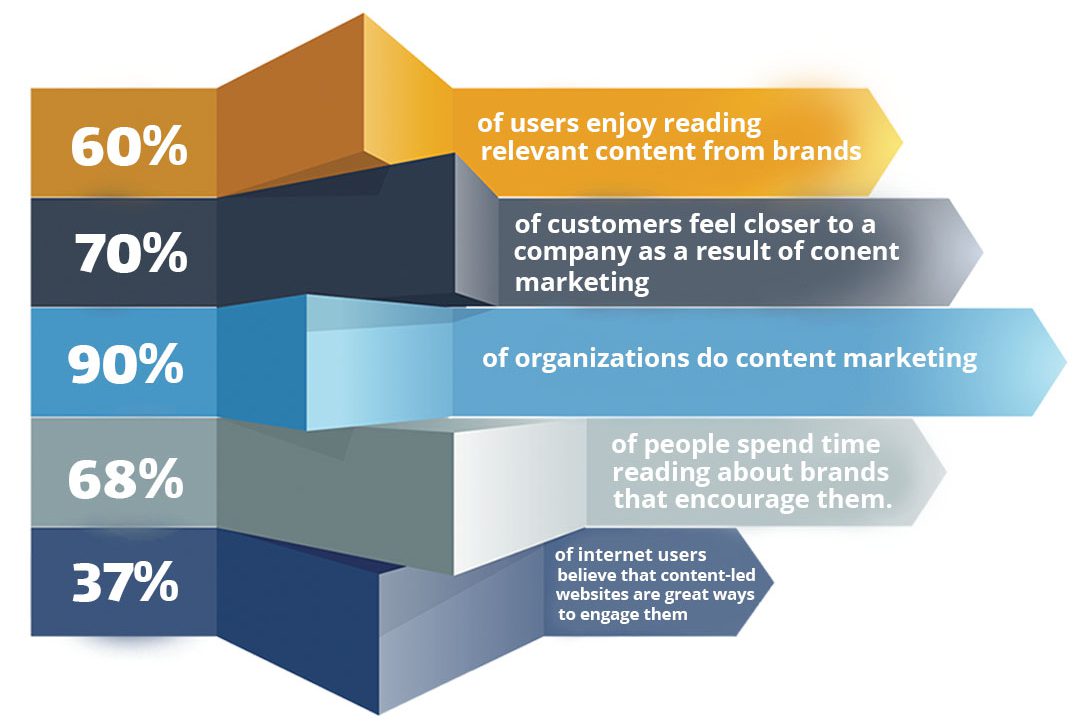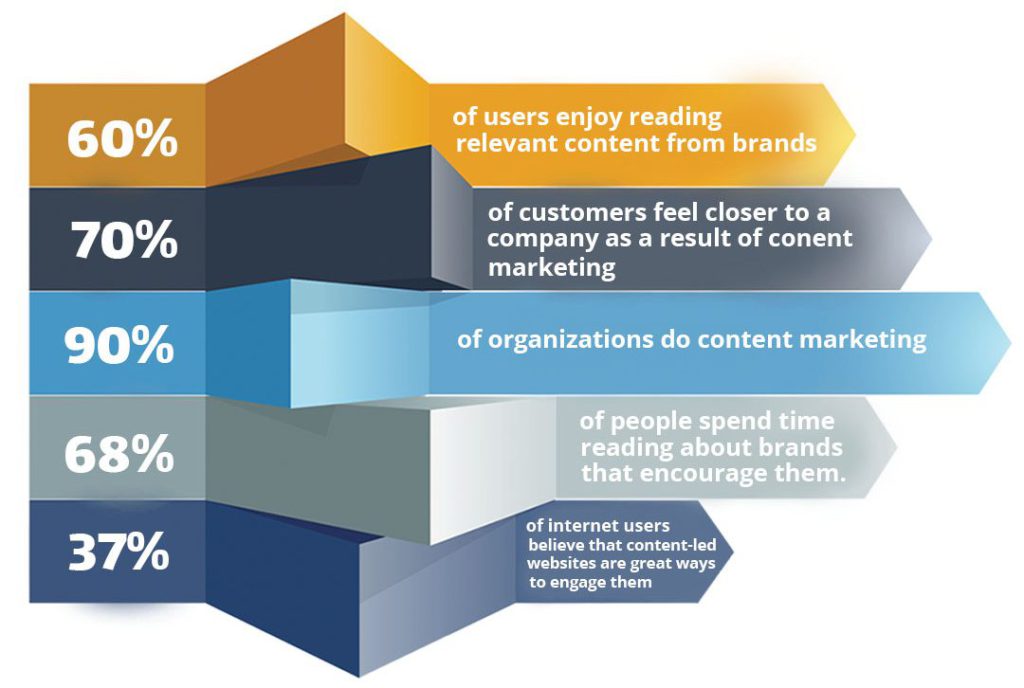 According to Demand Metrics, 60% of users enjoy reading relevant content from brands, 70% of customers feel closer to a company due to content marketing, and 37% believe that content-led websites are great ways to engage them.
7 ways to grow your personal brand:
1. Write an eBook
E-books are a rich source for your consumers to read about your products, and they give them a sense of validation; they are all available on the internet.
You will use eBooks to produce leads and showcase your authority on a particular subject matter to your audience at a deeper level than other advertisement platforms such as email and social media. With valuable content and charming design, you will have an excellent ebook to publish.
You must consider the persona of your clients to know their needs and wants. Use some websites which reveal to you what your competitors haven't covered content. If it is possible, it would be better to add a call to action briefly at the end, which can attract loads of attention from your audience. You must have a brand style guide that can increase the sense of credibility.
Finally, you will demonstrate your eBook on your landing page in exchange for your client information to give them your eBook. 
2. Write Blog Consistently
Your blog is a channel that can involve your consumers and give them your knowledge. It is the approach of working as a professional who is an up-to-date brand and is a trusted voice in your industry.
Creating novel content in a specified interval, avoiding posting the same information that your competitors are posting, taking a topic that you have not already written about are all you need to consider to be a well-known personal brand.
You can advertise your ebook in your blog to reproduce its content and promote your validity.
Creating catchy content necessarily interests your audience and encourages them to visit your website regularly. Frequently asked questions in your social media is the way you can know their attitude and intention.
By publishing these types of content, you will reveal your knowledge, authority, respectfulness, and compassion to your clients.
Your competitors are inspiring the other way. It means that you should regularly check their most engagement blogs and social media posts to see what to write.
3. Be active on Social Media
According to the Data Reportal website, More than 4.33 billion people have utilized social media in the first month of 2021. These impressive stats prove how social can help you promote your brand-building content and reach a wider audience.
Social media is a way people can share your content easily that makes a considerable interaction with them. Your brand automatically will spread through this process. Besides, your audience readily shares their opinion and comments on social media to interact with them positively and respectfully to spread your brand. They might end up becoming your buying customers. You just need to learn how to curate valuable and engaging content while streamlining your social media and content marketing.
4. Get visual
Interface and appearance play a leading role in the process of becoming a personal brand. If your audience likes the way you are showing yourself, they will follow your content and make opportunities to become your potential audience to buyers.
So, please be sure you focus on your content visualization very well.
Video content is amazingly effective because it attracts a load of trust from your followers. When you show the scene behind your brand, you will share your daily life with them, and they trust you and feel like to be a member of your family.
You can make videos in charity and social-friendly activities, which make your brand more trustable to your audience.
Brand story creation and visual advertising are efficient ways to make you outshine your competitors, thus being engraved in your mind.
Videos are sharable among social media and can go viral. Therefore, visual marketing is highly beneficial. You must know how to use graphic design tools to promote your videos and make them attractive.
5. Leverage Analytics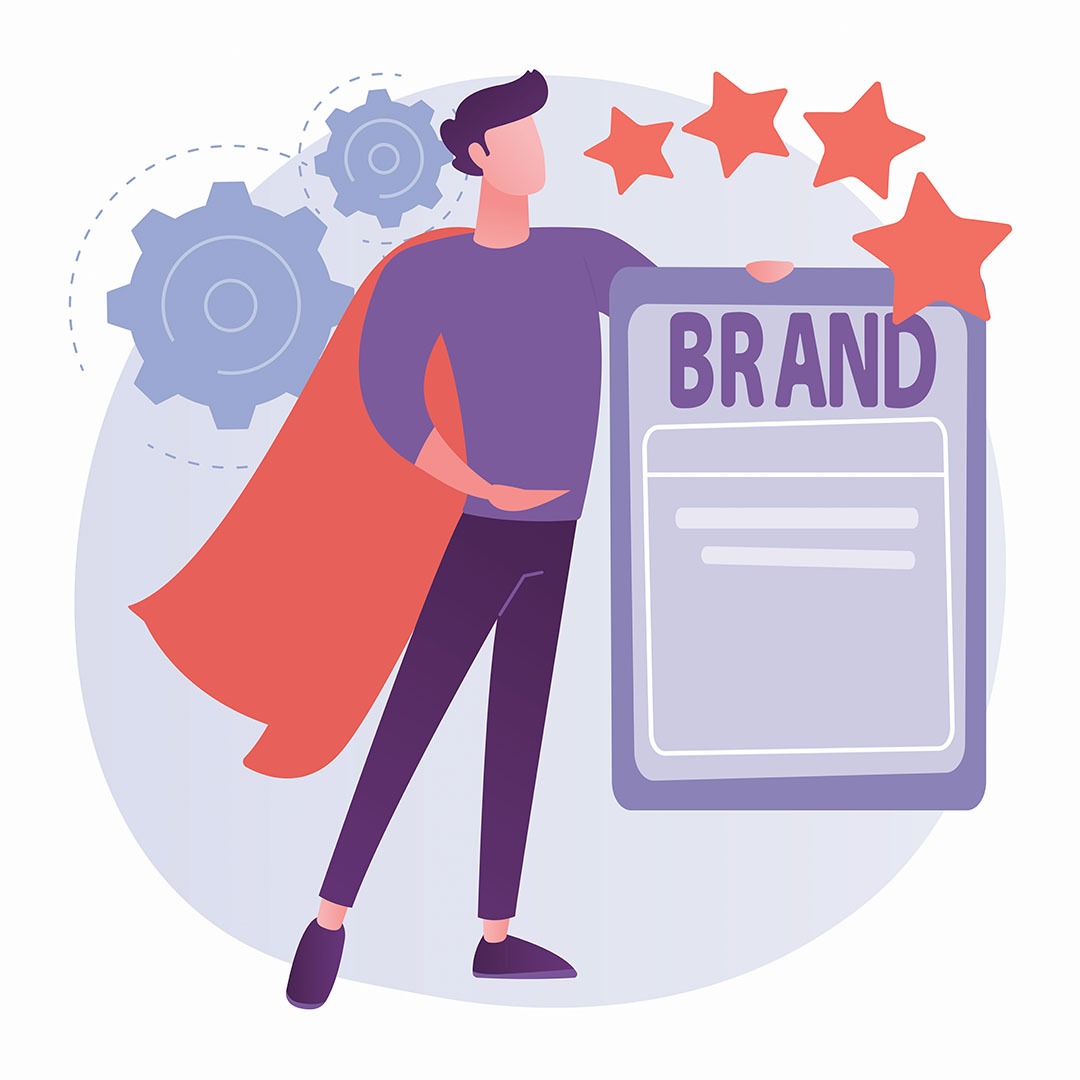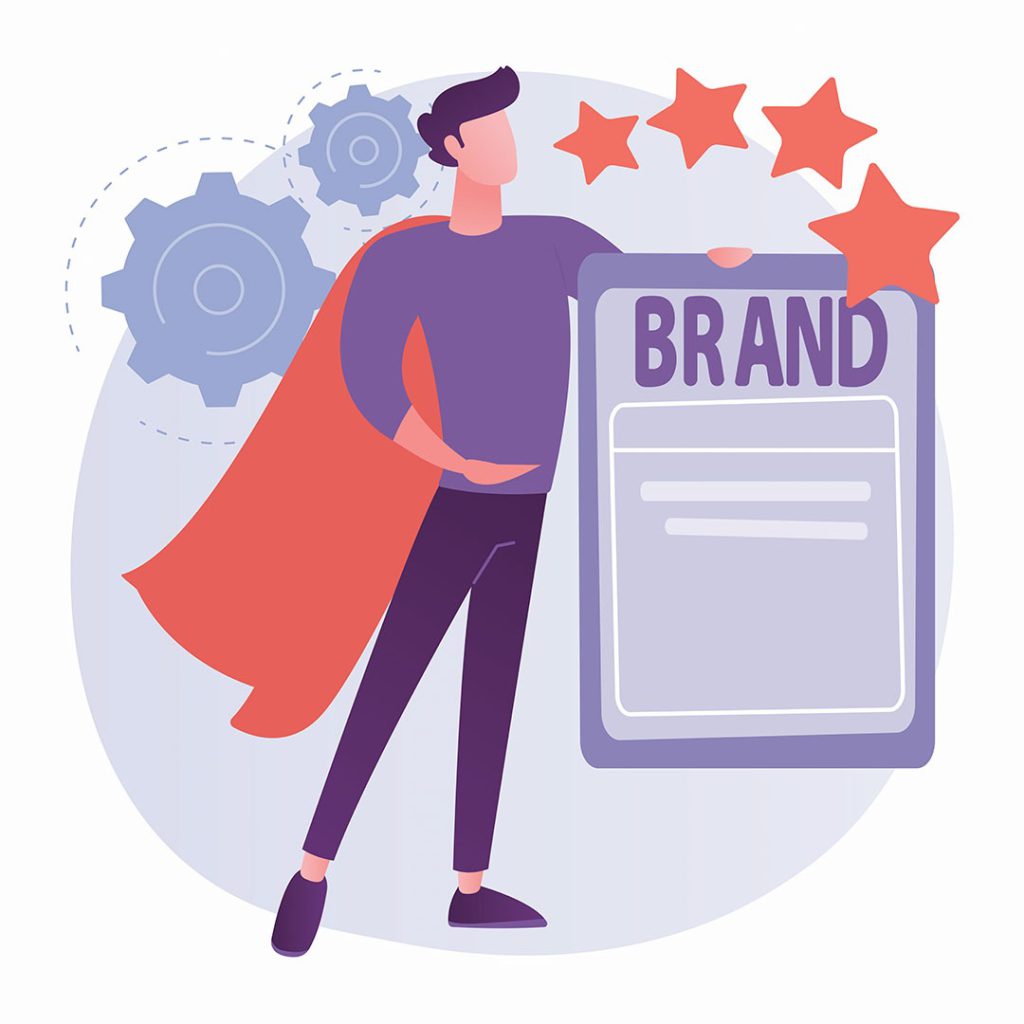 It is required to understand and monitor your progress. When you know which strategies work and don't, it will be much better for you to promote your marketing tactics.
Marketing analytics tools like Google Analytics are great for auditing your content. They assist you with getting data and identifying your content status, impressions, positions, click rates, etc.
For instance, you will come to know what sort of content is absorbing you the most traffic and the channels from which you get the most traffic. You can determine where your customers are visiting. Data can tell you which pages your visitors are clicking on most.
You might ask a marketing company to do a content audit.
6. Create quality Content
You have to create quality content!
However, "quality content" is a very vague term.
What was considered high-quality content once isn't what Google looks for now when ranking your content or determining it relevant to search queries. It isn't only the content context or depth that needs to be high-quality.
If you are developing content for your business regularly, you're generating a constant stream of fresh material together with updates and new links that point to your old content pieces. It increases the visibility chance by Google.
7. Guest blogging
Blogging in other sites –Guest blogging- is another crucial process to make brand consciousness. Look for sites associated with your forte by Google's advanced search operators to find out relevant results.
Don't cite every website on your chart straightly. Look at domain authority, quality of content, Google rankings, and visits and decide if they are worth reaching out to.
Ensure to thoroughly study their guest blogging guidelines and existing blog posts to understand the content that resonates with their readers.
Guest blogging is great for link building, generating more leads, and high organic traffic, thus boosting your brand credibility. Remember that backlinks are among Google's most crucial ranking factors.
Last Remarks
Branding, Content marketing, Business growth, Google ranking are associated with each other and follow the same objective: Outshine and Outrank competitors. A professional marketing agency helps you increase your visibility and grow your business.
Source:
Data Reportal (n.d). GLOBAL SOCIAL MEDIA STATS.
https://datareportal.com/social-media-users#:~:text=Our%20latest%20data%20show%20that,of%20the%20total%20global%20population.&text=That%20equates%20to%20annualised%20growth,new%20users%20every%20single%20second.'
Shepherd, V. (2018, January 15). How to Build Your Brand With Content: 4 Things You Must Do.
https://www.searchenginejournal.com/creating-content-brand-building/230983/
Demand Metric (n.d). Content Marketing Infographic.
https://www.demandmetric.com/content/content-marketing-infographic
Agrawal, V. (2018, July 6). How to Create High-Quality Content.
https://www.searchenginejournal.com/how-to-create-high-quality-content/254511/