SEO stands for search engine optimization. Moz founder, Rand Fishkin, describes it as "the process of increasing the quality and quantity of organic traffic generated through search engine rankings."
In general, the better optimized your website is, the higher your search engine ranking. People are more likely to notice it and click on it if it appears higher in the search results. Adding an SEO plan to your website increases the popularity of your site on search engines like Google without paying for advertisements.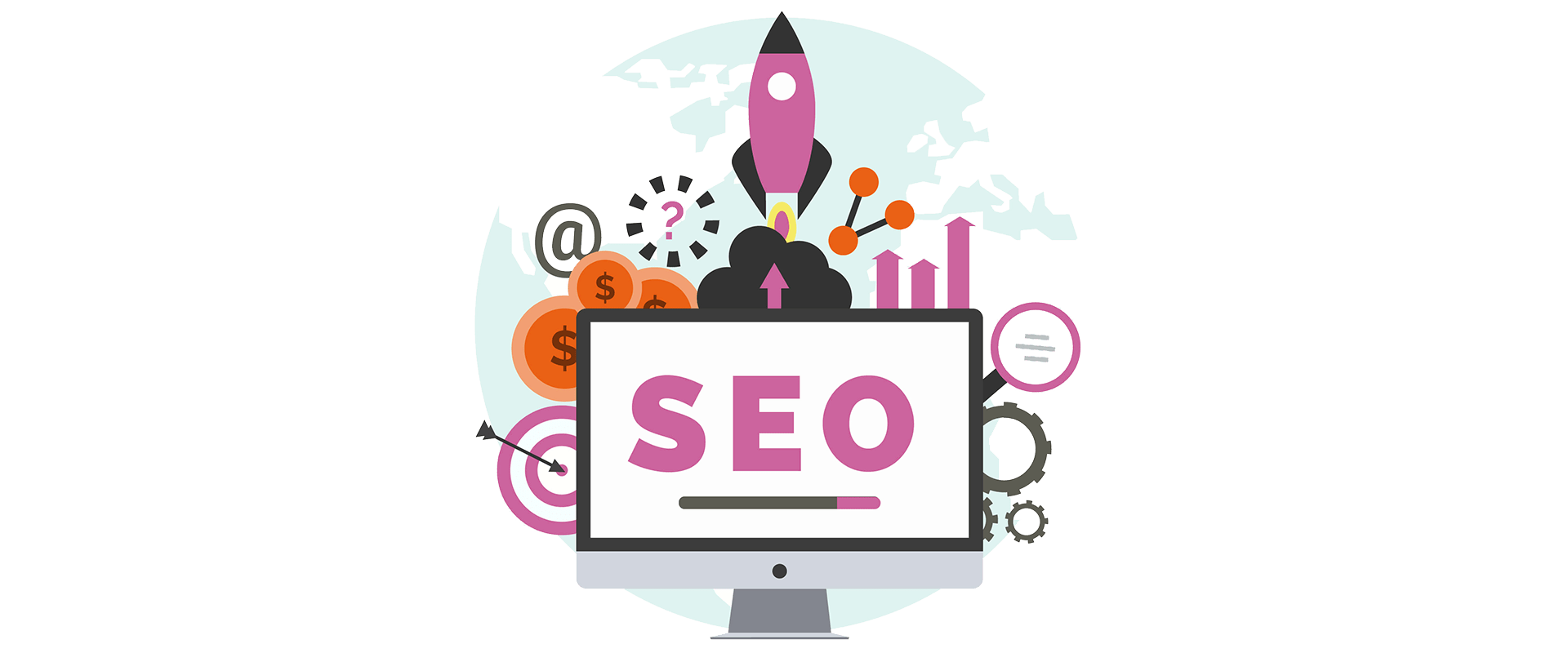 An Overview of the Past
It is essential to understand the origins of SEO to comprehend its significance correctly.
The evolution of SEO is a Millennial phenomenon.
SEO Marketer 1920
The beginning was a time of light. As a network of tailored, accessible, and engaging content sources, SEO helps provide targeted information to an increasingly knowledgeable public.
For SEO to have a clear future outlook, you must first understand the current trends.
Read more: Is SEO worth investing in?
First Signs Of Life (1991 – 2002)
It is still operational today due to Tim Berners-Lee's August 6, 1991, launch of the world's first website. Excite created a revolutionary search system in 1993 that made it easier to locate information by sorting results based on keywords identifiers within content and backend optimization.
Within a few years, significant competitors such as Yahoo (1994) and Google (1997) entered the scene to enhance and simplify data searching and retrieval.
When it comes to SEO in its early stages, anything goes. A significant algorithm update could take months to complete, allowing SEO strategies to continue working for a considerable amount of time.
Companies like Google saw an opportunity to connect people to more helpful content and pushed to put in place the law and regulation we see today on the Internet.
The Beginning (2003–2005)
In response to illegal SEO practices, Google set up a more level playing field that allows content creators and marketers to compete for rankings. The purpose of these changes was to penalize poor linking tactics and keyword stuffing for improving indexing.
Search engines showed off tailored search based on user history as part of their ongoing effort to provide users with more relevant and valuable results. As a consequence of local SEO, users can locate helpful information nearby, such as maps, locations, and store hours.
Obtaining inbound links was a significant part of marketing in this era. Google's "don't be evil" philosophy is visible in its efforts to govern search results and guarantee that brands earn rankings through ethical actions. In general, this period laid the groundwork for a more personalized and user-centered web.
The Middle Ages (2006-2009)
Current trends in search and user behavior have led to a greater demand for more responsive search experiences. The advent of Google's Universal Search technologies led to more exciting content displayed in search results, such as news, photos, and videos. Due to real-time updates from Google News, Twitter, and newly-indexed information, search engine optimization was combined with the need for fast, user-friendly content.
In 2008, Google Suggest was introduced to improve user experience and provide users with more relevant search results based on past search data. Marketers began tailoring content media for search to enhance visibility.
The Enlightenment (2010 – 2012)
In the Age of Enlightenment, SEO significantly changed, with firms creating high-quality, user-oriented search content or suffer search penalties.
Since Google's major upgrade, keywords, quality content, and optimization have been subjected to stricter guidelines. Google, for instance, has added Knowledge Graphs to search engine results pages (SERPs) that direct visitors to interactive panels that provide instant interpretation of content.
Improved localized SEO results were published immediately in SERPs to provide consolidated local information and advertising options. By displaying results as the user types, Google Instant enhanced Google Suggest to serve users better.
Increased use of social media in search results directly results from the expansion of social media influence. Google+ and the +1 button have also played an essential role in helping to establish content visibility.
Users want to share relevant, shareable, and educational content to optimize websites. However, personalization and privacy seem to conflict.
As extensive search and social companies create a digital ecosystem built around customer intent, we hear people cry out for protection and less intrusive marketing methods.
Users' data, such as those gathered by Google, is used to provide tailored results based on their history, location, and device to build their digital presence. Content optimization generates interaction through content that is frequently hidden from marketers. It is a Catch-22 for marketers who must find creative ways to generate interaction.
Google has reduced the visibility of websites without mobile SEO or responsive design under this era of SEO, which has brought forth yet another trend toward relevant content and accessibility.
To improve search authority, segmented content, customized for device and user intent, creates relationships, exploits long-tail keywords, and fosters links. Online nowadays, top-notch content and personalization are necessary to maintain competitiveness.
The Future
We will see a more localized and focused experience with unique content centered on the user's needs in the future.
Increasingly, the Internet is becoming more customized and instantaneous, with wearable devices and intelligent technologies demonstrating a trend for always-on connectivity.
Eventually, SEO will incorporate data from third-party platforms to enhance and personalize search. Adapt your content (such as in-app content) to consumers' searches to prepare your brand for the future. Increase your audience's exposure and engagement by providing concise and direct information.
There is a good chance that all of Google can be optimized for SEO, so any online content should consider SEO a top priority. Marketers must build strong brand presences across all digital media while maintaining social influence.
Users are trending toward visual content, so experiment with it as search engines will soon catch up.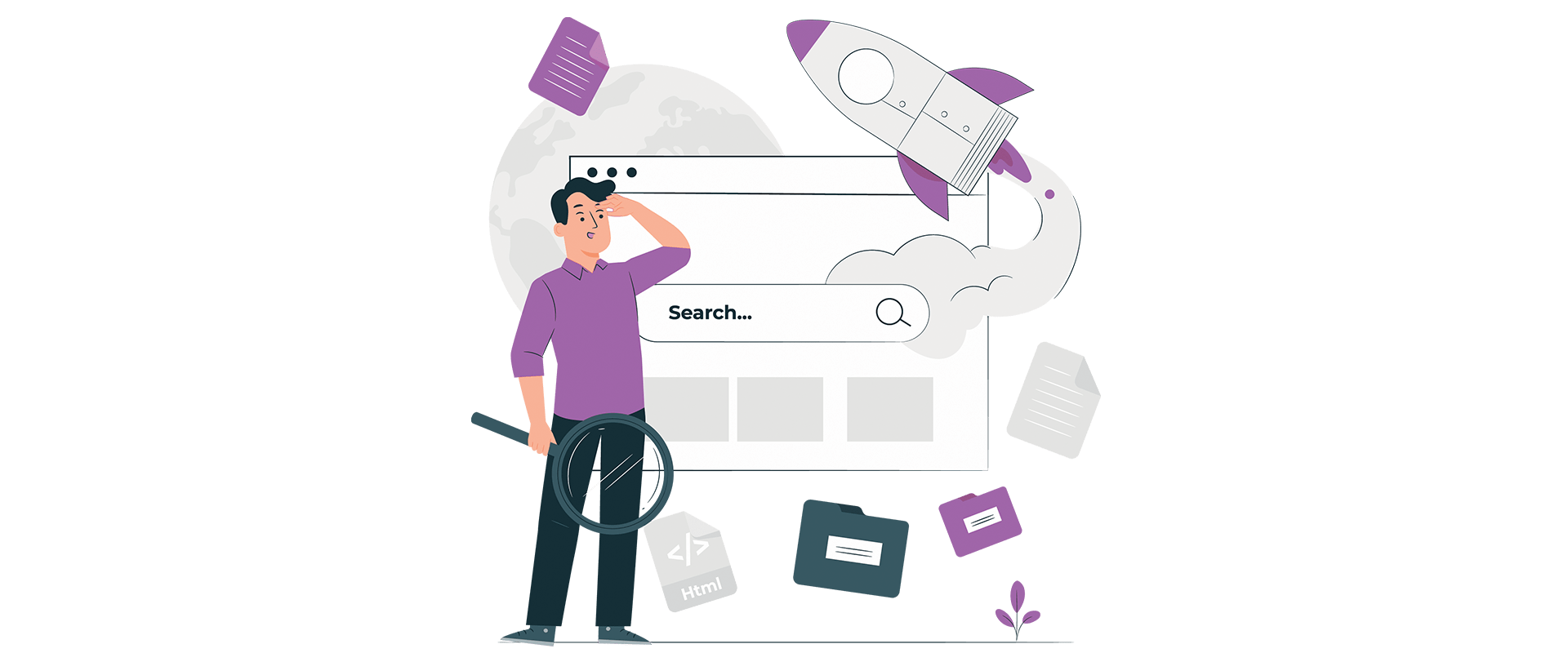 Is SEO any Different Now?
Viewing the timeline will help you understand how SEO has changed over time. Google is a good example. In the beginning, it was a simple, ground-breaking listing of websites, but now it has grown to be a global experience trusted by digital customers – a digital powerhouse. Approximately 3.5 billion searches are conducted every day on Google, which processes about 40,000 search queries per second. Amazing! The simple line is that search engines like Google used to offer search results based on fundamental criteria, which allowed users to game the system by employing low-cost strategies.
Search results that Google shows today are fit for human consumption thanks to how it thinks, scans, and asks questions. Consumers today are more educated, savvy, and empowered than ever before, and engaging with them personally is essential to a business's success and even survival in the digital era.
Engaging in conversations, answering questions, and turning heads are all steps toward optimizing your SEO. This activity focuses on establishing trust and authority in a natural, fun, and instructive way.
Search activity that is sloppy, such as keyword stuffing or buying cheap links, is not permitted. Today's search engines aren't fooled by such practices, which is why SEO must be user-centric, not shortcut-based.
The change is primarily the result of Google's algorithms. In addition, there are changes with the Google EMD update, the Google Payday (external link)update, and more. Stay up-to-date on the latest developments involving Google, Bing, Yahoo, and other search engines. If you hope to enjoy long-term SEO success, you must always keep an eye on the bleeding edge.
Providing Small Business Owners with SEO Resources.
The best place to focus on when it comes to improving your SEO profile and getting high rankings for search terms related to your niche is Google. As the world's first internet search engine, Google is one of the most important sites out there. Others, however, are just as important.
You can get started with SEO by using these tools…
Google's handy search engine optimization guide.
If you'd like to learn more about the latest developments and advancements in the SEO world, keep an eye on John Mueller on Twitter.
Though SEO can be challenging, it is undeniably vital to success in today's hyper-connected world.
Search engine optimization involves using all available platforms and technologies to deliver high-quality content that provides value to your audience. The quicker you succeed in doing that well and consistently, the higher your rankings will be.
Learn more about our SEO services
To sum up
Today, strong SEO is all about practice, and when it comes to ranking well, time, effort, strategy, and talent are the factors that will bring you to the first page of Google.
Did you like this blog? Please comment below.
References
Blue Frog Team. (2017, September 5). A Brief History of SEO. Blue Frog Dynamic Marketing. https://www-bluefrogdm-com.cdn.ampproject.org
Stern, T. (2015, June 24). The Evolution Of SEO Trends Over 25 Years. Search Engine Land. https://searchengineland.com/evolution-seo-trends-25-years-223424
Zanatal-Wiener, A. (n.d). A Brief History of Search & SEO. Hub Spot. https://blog.hubspot.com/marketing/a-brief-history-of-search-seo
Star, D. (2020, February 28). An Abbreviated History Of SEO And What It Tells Us About SEO's Future Role. Forbes. https://www.forbes.com/sites/forbesagencycouncil/2020/02/28/an-abbreviated-history-of-seo-and-what-it-tells-us-about-seos-future-role/?sh=5af7f22411ef
Search engine optimization. (n.d). Wikipedia. https://en.m.wikipedia.org/wiki/Search_engine_optimization