Finding the best SEO company and choosing suitable SEO services may be challenging or time-consuming. Online businesses are increasingly growing and need SEO services of any kind. Let's take a look at leading SEO services to choose the most appropriate.
How to find the right SEO service
It hasn't been long since search engine optimization (SEO) entered the digital marketing world. Today, companies are doing their best and spending high budgets to grab the first SERPs.
No matter what size of your business is and in what industry you offer services, search engine visibility is a must for you.
But what is SEO, and where does it come from? What are SEO services? And which ones an SEO company should offer? What are the differences between local SEO, small business SEO, and enterprise SEO?
Here we're trying to find an answer to these questions:
SEO Definition and its roots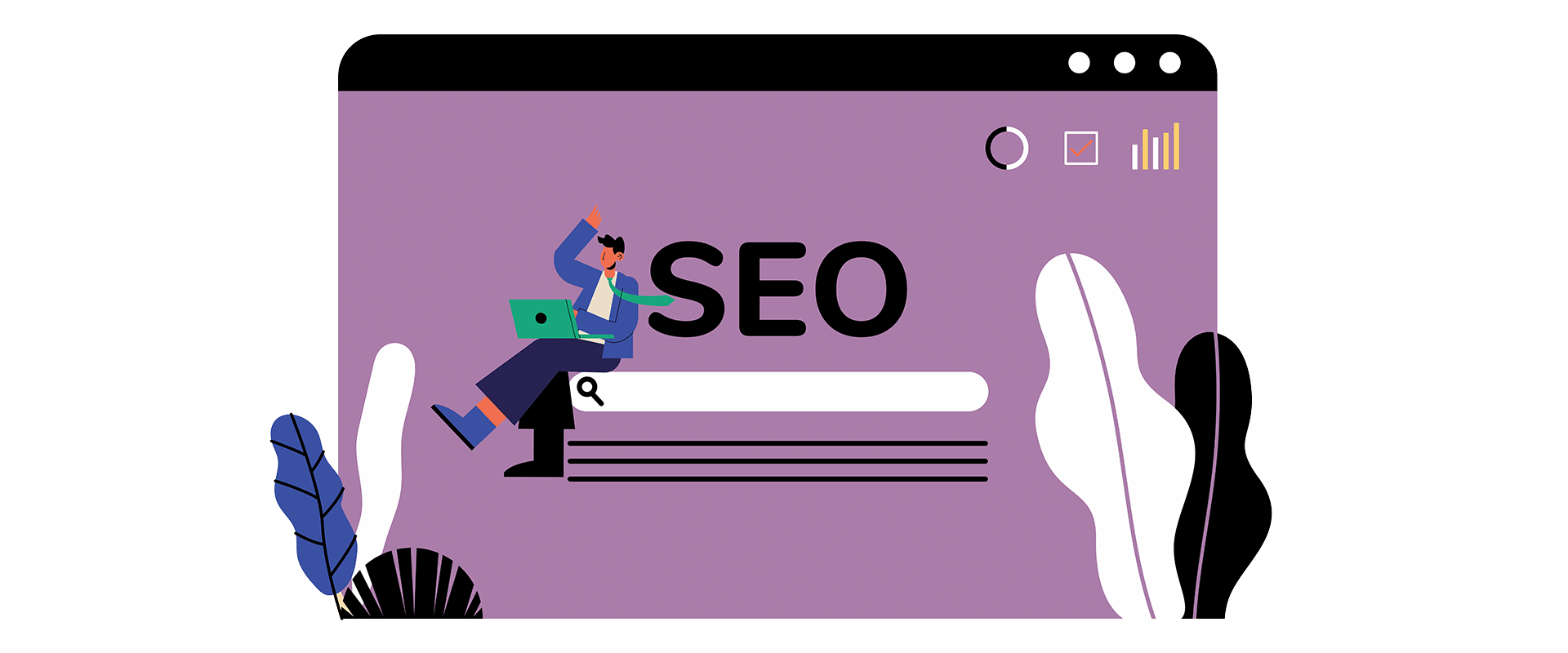 Nowadays, search engines are intelligent, but they still need our help. By optimizing our online content (the design, the writing, the link building, etc.) and improving it based on search engine elements, we assist them in detecting us faster.
The more valuable our content would be for users, and the better search engines identify us, The higher our website will appear in search results.
Ultimately the higher we rank in Search Engine Page Results, the more clicks and traffic our website will grasp.
SEO is an integral part of digital marketing. Even though other digital marketing channels (like social media marketing, email marketing, paid advertising, influencer marketing, etc.) can generate page views, most online users are driven to websites by search engines.
Before starting, here might be where you should get familiar with two main terms: On-page and Off-page SEO:
On-page and Off-page SEO
All of the optimization efforts on your website that users will encounter and interact with when they visit it (often its content) is called on-page SEO. It includes the quality of website code, user-friendliness, structure, design, layout, and visual aesthetic content.
On the other hand, Off-page optimization is about every SEO marketing activity related to your website but doesn't take place. Instead, it happens on external online platforms outside your site, like social media, mobile apps, etc.
5 Types of SEO services that you expect from an SEO company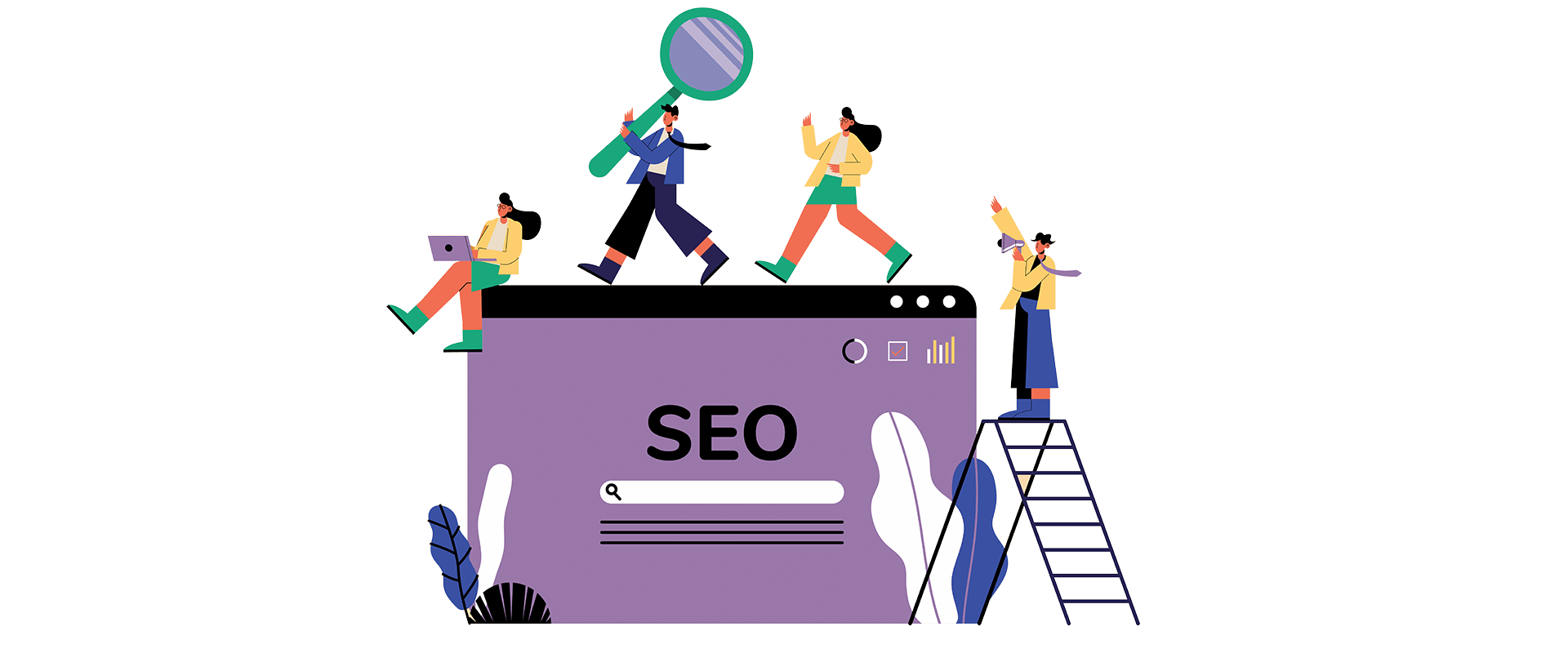 Despite popular belief about SEO, it's not about just putting some keywords on a webpage. There's a lot more than that. In short, that's only one segment of a single type of SEO service.
SEO is a complex, long-term process that includes various strategies. The point is, all of them have an equivalent goal: Optimizing a website for extra visibility in search engines.
Here are 6 SEO techniques that marketing companies implement to make your website outrank in Google.
Technical SEO
Technical SEO strategies are aspects you utilize to help search engines on one side and users on the other. Search engines should be able to crawl on pages, read contents, and understand your website. It should be fast, clear, and structured.
On the other side, users should walk easily on your site map. Nither get confused by irrelevant contents nor get lost on empty pages and non-working links.
A technically optimized website would be:
Fast: Web pages must load fast because today's online users are impatient. They don't want to wait long to open a page. So if your site comes up slowly, customers get exhausted and leave the page. Google doesn't like this and won't show you on its SERPs.
Secure: Building a safe website for users and guaranteeing their privacy is a crucial requirement nowadays.
Understandable (crawlable) for search engines: Search engines use some tools to recognize a website. One of them is crawling robots that follow links to detect relevant content.
Transparent site-map and organized links will let them find what they're looking for.
Local SEO
Local SEO is a package of strategies intended to boost your website visibility on search engines when people nearby your location search a keyword or when a search contains a particular location.
Any business established in a physical location can utilize local SEO marketing to attract customers and get found in local search results.
It encompasses local retail stores (like bars, bakeries, restaurants, grocery stores, barbershops, etc.) and service-based professions (like law offices, doctors' offices, estate agencies, etc.), which need face-to-face interactions for delivering their product or service.
In this current climate of online marketing, you are bound to appear in cyberspace. You have to ride on 2021 digital marketing trends to feel growth and compete with the competitors. Otherwise, your destiny would be vanishing beneath layers of dust.!
One of these newest trends is "local SEO" because research has shown that people often purchase from nearby companies.
Also, it is beneficial because:
It builds trust, brings brand awareness, and gains loyal customers.
It makes you more visible.
Google realizes whether your business is regionally relevant or not and leads you more local traffic.
And you can compete easily and freely with giants like Amazon, Walmart, and so on.
An SEO company uses various professional tactics to improve the website's local visibility. Some prominent ones are:
Keyword Research, Citations (Any appearance of your business's NAP information (name, address, phone number) on cyberspace is called a citation.), Google My Business
Small businesses SEO
Small companies with miniature websites that consist of anywhere between a few pages and hundreds of pages need to implement small business SEO marketing.
Whether you collaborate with an SEO agency or do it by your internal digital marketing team, you should be aware of the scale of the mission. Because there is a vast difference between Small businesses and Enterprise SEO, and each one requires its particular politics.
For instance, we often target long-tail keywords with less competition in Small business SEO. On the contrary, short-tail, highly competitive ones are most used with Enterprise SEO.
Enterprise SEO
If you have a big company with various products or services, and its website has several thousand pages, you may need a large-scale SEO marketing called "Enterprise SEO."
Implementing Enterprise SEO strategies provide a holistic approach to your website contents and its on-page SEO. It shows the users that everything is in sync and related contents have linked to each other accurately.
e-Commerce SEO
We call the buying and selling services or goods on the internet "e-Commerce" (Electronic commerce). All online transactions, such as purchasing books, consultant services, hotel reservations, and so on, are e-commerce examples.
Now you may be able to guess that eCommerce SEO is the process of making your online store high ranked and more visible in the SERPs.
E-commerce SEO often includes optimizing your website's headlines, internal link structure (site-map), products (or services) descriptions, post captions for a better user experience.
It would be nice if each of your products had a dedicated page designed to lead customers from search engines to your purchase funnel.
Which one of these SEO services is suitable for you? Should you seek assistance from an SEO agency?
You may conclude by now that each of these strategies is going on its path. And implementing all of them together for a single business might be confusing.
Besides, your internal marketing team (if the company had one) can't overcome all of these marketing strategies in detail and be an expert on every single SEO service. It ain't the best choice.
Hence, here is where the role of a professional SEO company comes to play. By asking for a hand of an SEO agency, you lose less time and money, alongside providing a well-optimized expert website.
Let's Outrank your competitors now
Sources
Is SEO Still Worth It in 2021 and Beyond. (n.d.). STABLE WP. Retrieved June 8, 2021, from https://stablewp.com/is-seo-worth-it-in-2021/#Google_algorithm_updates
A Fresh Approach to Modern SEO Services. (n.d). Mainstreethost. Retrieved June 8, 2021, from https://www.mainstreethost.com/seo-services/
The Beginner's Guide to SEO. (n.d). Moz. Retrieved  June 1, 2021, from https://moz.com/beginners-guide-to-seo
What is SEO? (Learn SEO in 5 Minutes). (n.d). Neil Patel. Retrieved  June 7, 2021, from
https://neilpatel.com/what-is-seo/
Simone, S. (2012, October 9). Could Bad SEO Bring Down Your Business? copy blogger. https://copyblogger.com/dangerous-seo/