You either use voice search or enter the keywords into Google's search bar when searching. While the former is the traditional method, the latter is prepared to grab the lead.
About 122 million internet users in the United States will be doing voice searches by the end. Can you imagine that?
As a digital marketer or business owner in Orange County, you'll need to understand how voice search influences online marketing strategies and how this affects search engine optimization. Start optimizing for voice search and Google Voice search SEO to get ahead of the competition as soon as possible, as it's already transforming the SEO game.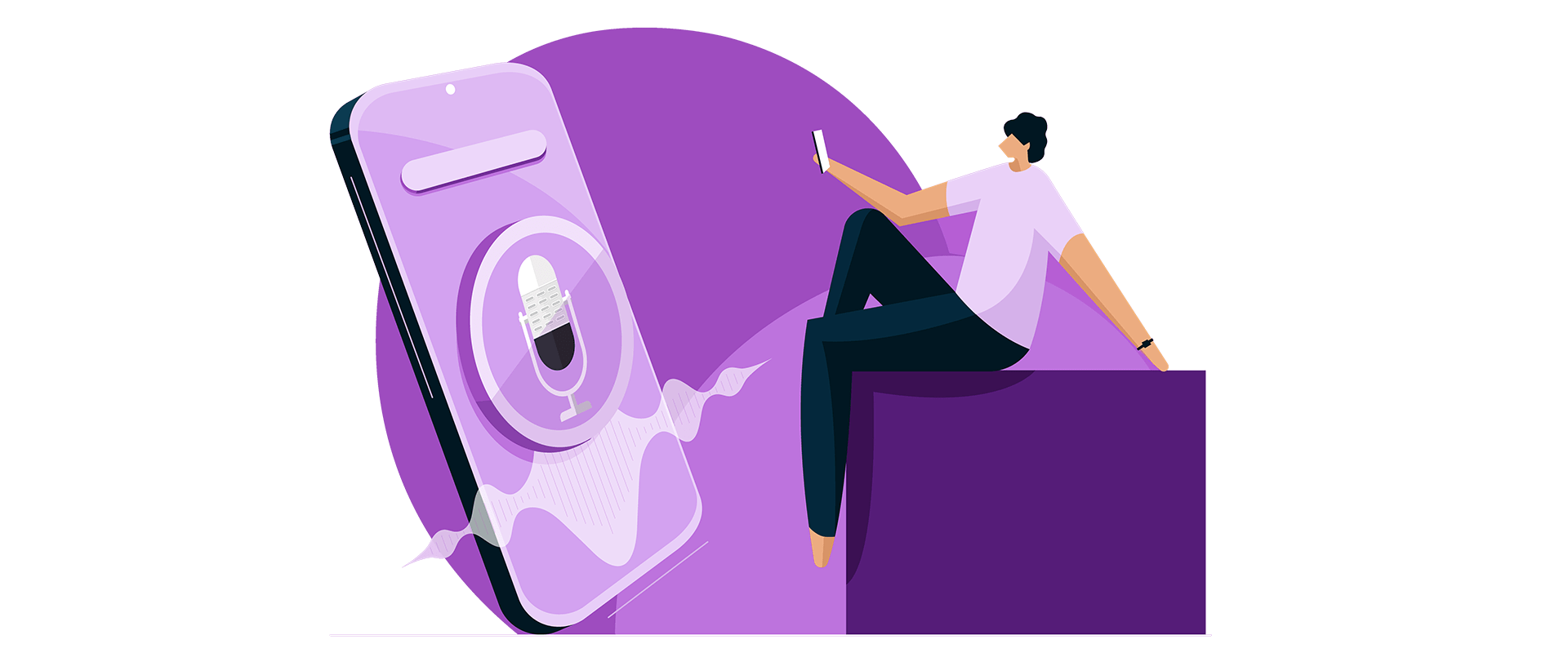 What is voice search?
At its most foundational sense, voice search allows a user to vocalize a search query. In the 2000s, IBM's Watson speech recognition sparked the development of voice technology devices. Google and Apple followed up with Google Voice Search and Siri.
Over the last five years, speech recognition features in applications like Google Home and Google Search, Apple's Siri, and Amazon's Alexa have become a commoditized part of the apps we use every day. The number of people doing voice searches has recently increased dramatically. (Google voice search increased by 120% in Southeast Asia during the COVID outbreak quarantines.)
People are more likely to make complete statements, such as "I need a Chinese restaurant in Orange County" because saying is much easier than typing, They don't type keywords because they know Google will figure it out and provide them with their desired results.
Why is voice search important?
As the number of mobile phone users grows, so does the popularity of voice search. Over half of all internet users use it to search for general information. Because consumers prefer conversational search over conventional search since it is more natural, convenient, and user-friendly.
When is voice search used?
It's crucial to remember that not all businesses in Orange County can entirely rely on voice search because it will depend on whether or not it's suitable for their marketing. To begin with, voice searchability will not eliminate text search; instead, it will supplement it. An Orange County local firm, for example, might profit from Google voice search optimization by generating content that targets common inquiries for local goods and services.
Natural language
Speech technology is highly suited to match everyday language use. Google's speech recognition supports 119 language varieties, so users may issue orders as if they were speaking to a human, thanks to enhanced and reliable voice recognition algorithms. Emerging technologies attempt to improve the user experience in all areas where there may be confusion. 70 percent of English language Google voice searches were conducted in the natural or conversational language in 2018.
Keyword length
Because spoken language isn't always as short as written language, inquiries will be longer than the typical three or four keyword searches. Based on this Baclinko study, The average length of Google voice searches is presently 29 words. SEO strategists will use long-tail keywords more frequently, with the bonus that the longer the keyword phrases are, the better the likelihood of conversion.
Question words
The query terms "who, which, when, where, and how" will appear more frequently in voice searches than written searches. Marketers must ensure that content can provide correct and relevant answers to voice search inquiries and differentiate between basic questions and those requiring more in-depth responses. Google will frequently offer the needed information via highlighted search snippets. Thus queries that can be handled with brief replies are unlikely to drive traffic to a website.
These contain essential nouns, adjectives, question words, and other often used verbs like make, do, and can. These may be included in SEO techniques, and question-form inquiries can reveal more about the user's purpose. Marketers can optimize content based on higher-value queries as a result.
Google my business
Google uses NAP data to determine which businesses should appear on the first page of a local search. Begin by declaring your Google My Business page. It is Google's free listing of your local company. Once you've claimed the account, double-check that your NAP (Name, Address, and Phone) are correct.
It's worth noting that voice searches take place on a mobile device. iPhone users may not want to read as much as they would wish to. They do, however, want to see colorful photographs of the places they want to visit. So you should upload a few pictures to your Google My Business account. The conversion is made possible by taking photos of your situation comfier for them.
SERP
About 75% of voice search results will appear in the first three places on search engine results pages (SERPs). Rich Response Boxes answer most voice queries at the top of the results page. Google inquiries employ featured samples 30% of the time. These are samples from any website's first SERP page, and companies are credited in both voice and conventional interface searches. Brands must only be on the first page, not on position zero to be featured in the highlighted snippets.
Local search
The usage of local search has become more critical as a result of voice technology. When searching by voice, customers are three times more likely to search locally.
Because many speech searches are conducted on a GPS-enabled mobile device, research conducted in the previous year found that 58 percent of customers use voice search to discover local companies, and 46 percent utilize voice technology to obtain information about local businesses daily. This shift should be accounted for in marketing plans, optimizing for "near me" inquiries.
Ecommerce
Voice search significantly influences e-commerce since consumers are far more likely to use voice to make purchases. Voice assistants are used by 62% of voice speaker owners to purchase items. In comparison, 40% of millennials utilize voice assistants before making online purchases. As a result, online merchants should prioritize digital assistants – and the best methods to optimize for them.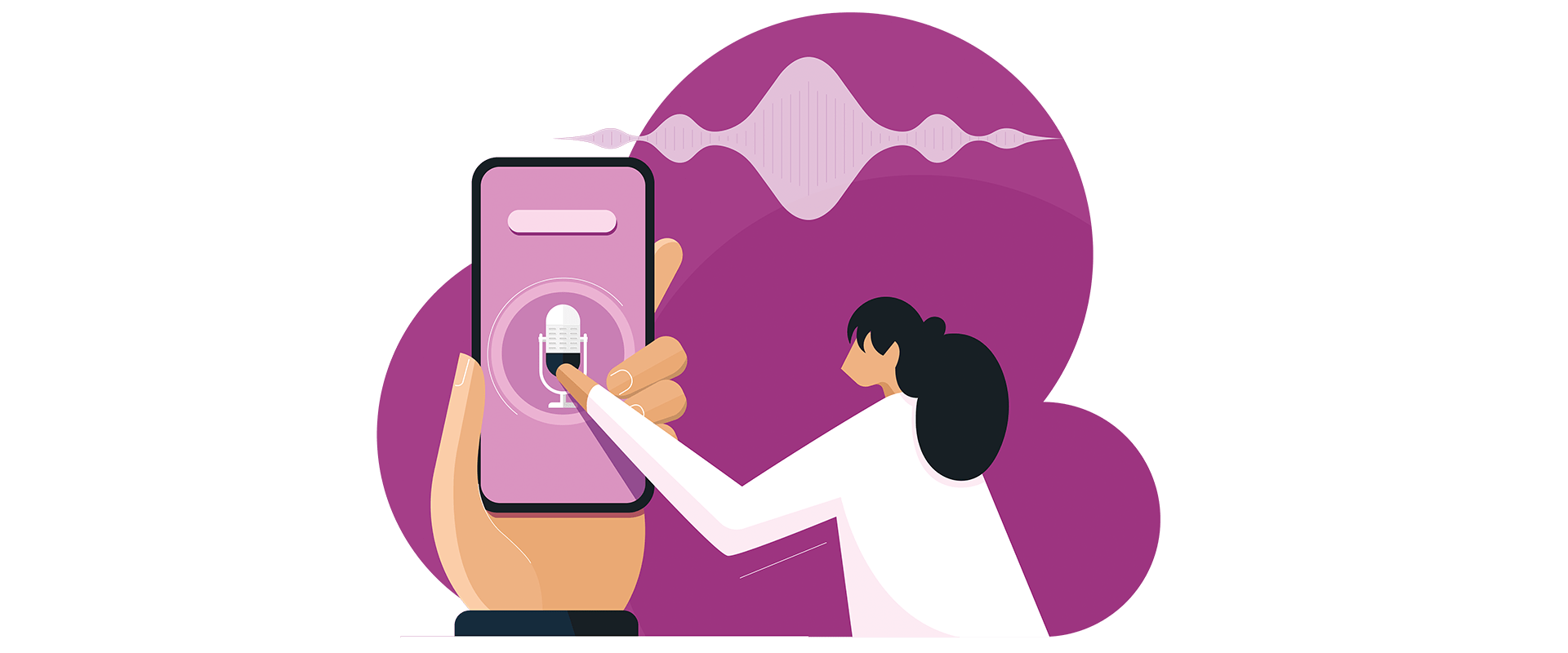 Adapting to voice search
With voice search technology influencing SEO in various ways, here are a few recommendations for companies to adapt. You can also read this if you're interested in SEO optimization.
Google Voice favors websites that load quickly, so companies should optimize graphics, compress data, minimize reaction time, and ensure their sites are 100 % responsive.
Long-tail keywords that represent popular voice search queries should be utilized to optimize content. Concentrate on using natural language.
Featured snippets are summaries of web page responses that may be utilized in position zero. Include recognizable samples in your material, and make it easier for Google to read using H-tags and bullet points.
Structured data and schema markup provide users with more information about a company and help them find it online. They aid in the visibility of pages in rich snippets, increasing the likelihood of being the first result displayed in Google voice searches.
Search results may be improved by increasing domain authority, which can be done by incorporating high-quality links.
It is undeniable that voice technology will influence SEO. The impact on businesses in Orange County and Los Angeles County will be significant, given the massive increase in voice adoption and use. Those brands that can predict and stay ahead of changes before they occur will undoubtedly profit in the years ahead.
Devices and Platforms that Use Voice Search
Each IT Company has created its Voice Search platforms and devices. Let's take a closer look at each of these technologies and how they operate.
Siri
Apple's voice-activated assistant, Siri, is available on all of the company's products. It's a fantastic instrument that many people don't make use of to its full potential. It can search for information, send messages, create reminders and appointments, and more by utilizing voice-activated instructions. If Siri doesn't understand your question, it will encourage you to repeat it and restrict your search.
Google voice search
The Google Home smart speaker is the company's first foray into the smart speaker industry. It uses Google's voice-activated assistant. It's controlled by the wake phrases "Hey Google" or "OK Google," which you're undoubtedly comfortable with from your smartphone.
Alexa
Amazon's Alexa is the company's answer to Siri and Google Home. It's the voice-activated assistant that comes with Amazon's Echo smart speaker. From fining music to making calls to individuals on your contact list, the Amazon Echo offers a lot of functions and possibilities. It allows you to use your voice to manage your TV/AV system, among other things.
Microsoft was a latecomer to the voice search/assistant industry, launching Cortana in 2014. Cortana uses a sophisticated algorithm to learn your habits and preferences as you interact with them. It can not only perform web searches but also plan your daily activities for you. It's compatible with all Microsoft phones.
Final Thoughts
Google Voice Search isn't going away anytime soon. Consumers increasingly see the advantages of utilizing simple tools like Alexa, Siri, and Google Voice search on their smartphones. As the number of people using voice search rises, you must establish a voice search strategy.
You'll need one if you don't already have one. To get the most out of your voice search, use the outlined methods, such as evaluating keyword density, optimizing for natural speech, and upgrading your Google My Business page.
Also, <CTA>in the comments section below, tell us how far you've integrated Google voice search into your SEO strategy. PurpleZ, as a top SEO Strategist in Orange County and Los Angeles County, implements the most updated search marketing strategy for Southern California small to mid-sized businesses. PurpleZ keeps up with the most recent standards and revises your website frequently to make it Google-friendly. Contact us, and we can assist you with your search engine optimization efforts.
Sources:
Castleman R. (2020, Jan 3.). What impact will voice search have on SEO in 2020? searchenginewatch
https://www.searchenginewatch.com/2020/01/03/voice-search-impact-seo-in-2020/
Rose, C. (2018, Dec 8.). How Voice Search is Changing SEO Seomechanic
https://www.seomechanic.com/voice-search-changing-seo/