ECommerce is rapidly growing to meet most consumer preferences. Simultaneously, eCommerce businesses look to emerging technologies to automate marketing, production, fulfillment, and other parts of their businesses.
Click Here to Know what is ECommerce.
To get the best results, it's necessary to use an updated eCommerce suite that lets you create excellent experiences across web and mobile channels.
ECommerce is mainstream for people of all ages. Precisely the same day we click the "order" button on a desktop computer or smartphone, we can get anything delivered to our doors in an online store..
Read more about PurpleZ Ecommerce Service.
We will look at 20 top e-commerce trends for 2022 in the following blog post.
Increased Authority of Voice Search
Voice assistants on your phone and your TV remote control have come a long way. Voice search is growing in popularity, directly influencing search results and shopping outcomes.
Ecommerce sellers must remain aware of changes in search to optimize for future sales. At a minimum, make sure your eCommerce site is optimized for mobile voice search.
By prioritizing the type of information, people ask for, such as eCommerce website and physical address, contact number, and business hours.
AI-assisted Upselling and Cross-selling
Artificial intelligence (AI) and machine learning accurately predict shopping habits based on shopping history and browsing. No human brain can customize an eCommerce website for every individual visitor. AI is up for the task.
Additional Payment Options
If your online business accepts payment only via credit, check or debit card, it's time to consider new options. For example, many online stores now use tools that allow consumers to buy with a payment plan with no extra fees. You're checkout process so that when customers are ready to buy, it's a fast and easy process.
Augmented Reality to Visualize Purchases
Customers don't guess what a new couch looks like in their living room. With Augmented Reality (AR), they will not have to. Adding AR technology means they can use a laptop or a phone to see a live video of the room.
The same goes for flooring, artwork, and clothing. Ecommerce businesses should be adding AR where appropriate to encourage customers to virtually "try on" a product.
Sharper Mobile Shopping Tools
Retailers do not like people to look at their mobile screens. Because it may show that the customer is price shopping.
Today, however, savvy retailers offer their own GPS-enabled mobile shopping experiences that help customers buy in-store or anywhere else. A mobile-optimized site is a foundational element of a positive eCommerce experience for all retailers.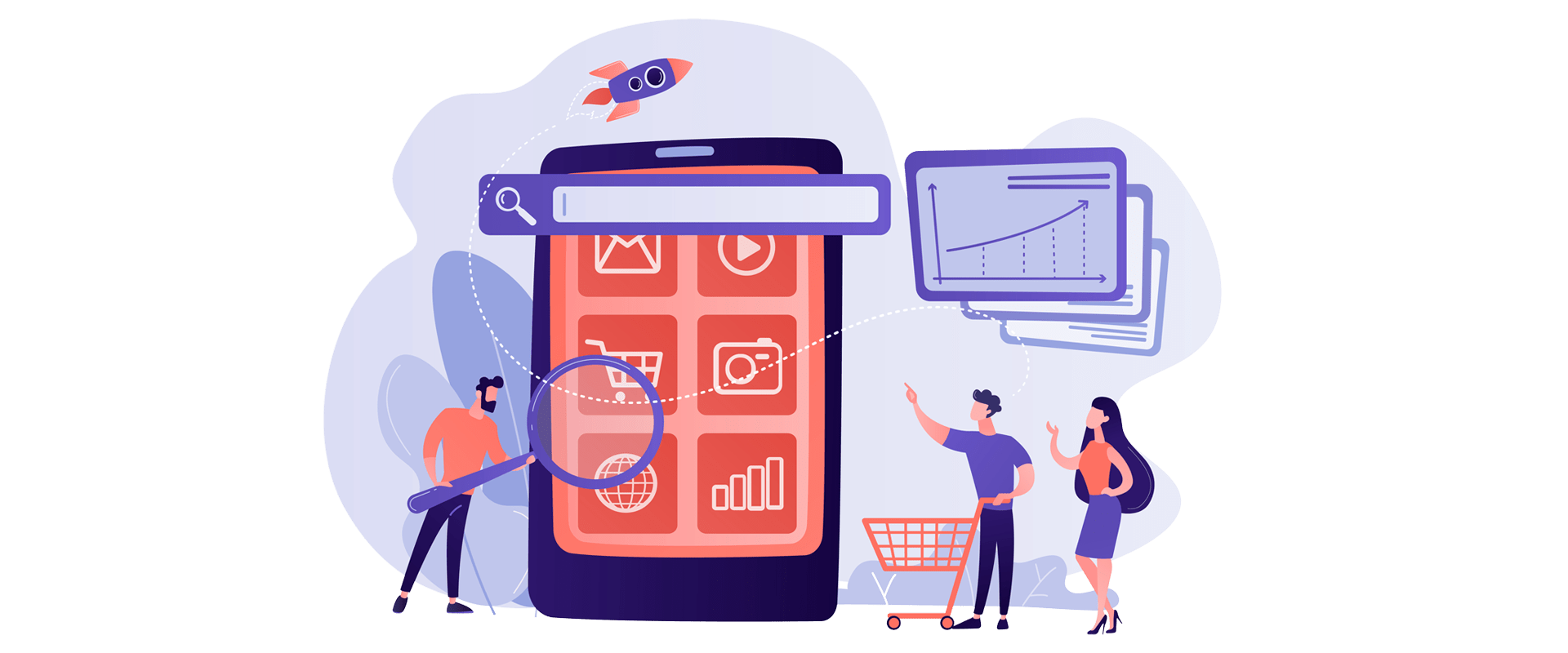 Growth in Subscription Models
When you sell a subscription, it's more evidence that the customer will return. Subscription models have proven successful online. Many savvy businesses find new ways to turn services and products into subscriptions that keep customers loyal for the future.
Renewed Focus on Sustainability
"Renewable" and "sustainable" are not just buzzwords. Consumers and governments make significant shifts to sustainable environmental practices, renewable energy, and long-term sustainable thinking. Investors have driven new Environmental, social, and governance (ESG) preferences in the stock market.
Multichannel Customer Support
Past customers may decide to contact your company to obtain customer service. Some prefer a phone call or a live chat, email, or text. Adding chatbot tools may improve the customer experience, lighten your customer service workload and be part of a well-rounded customer experience.
Enhanced Distribution and Fulfillment Planning
Customers need purchases in their hands as soon as possible. If your delivery time is too slow, they may go elsewhere. Multilayer distribution models, hyper-optimized supply chains, and software-assisted fulfillment lead to significant changes and remarkable profits.
Seamless Online Shoppings
Customers may not purchase directly from your ecommerce website. There are many available channels for eCommerce. Such as selling now through social media.
Popular applications like Instagram enable online shopping without ever leaving the app. That makes online stores an intelligent place for consumer companies to send their advertising dollars.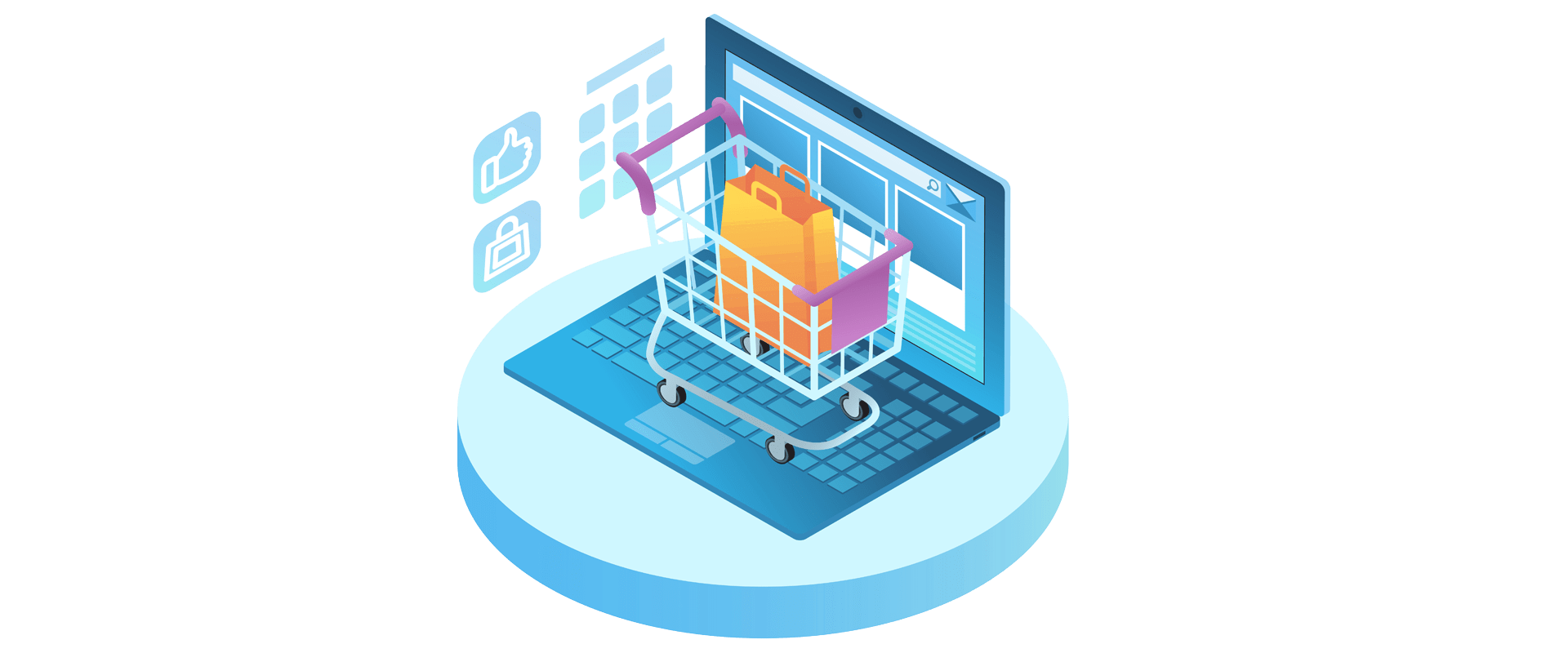 More Personalized Marketing and Products
Customers expect a solid omnichannel experience, and that requires personalization. Fortunately, with machine learning, intelligent website features, and online tracking technologies, you can give every customer an individualized and highly customized experience.
You may also be able to personalize products at a mass scale to boost sales opportunities further.
New Online Stores  and Faster Distribution Channels
Big Online stores like Walmart and Amazon are examples of small eCommerce stores. They offer a new channel to a broad audience. They also make traders captive to the extra costs and fees of playing in added business.
This trend seems to be growing. So eCommerce businesses have to consider whether mentioned marketplaces make sense for their products.
Highly Optimized Websites to Maximize Conversions
Modern web technology lets you use two web page versions to understand which one performs better. A-B testing lets your marketing team know what works better. So you can optimize all parts of your website. Don't underestimate the effect of changing font, color, layout, size, and loading speed on your sales.
Click Here for PurpleZ Web Design Service
Improvement of the Forward Deploy Fulfillment Center (FDFC)
Some malls, grocery stores, and other public places are now home to retail lockers where customers can pick up purchases. The forward deploy fulfillment center (FDFC) is small — it could be simply a set of automated lockers already stocked with some common assets.
If someone decides to buy new shoes, they may get a notification that the required item is ready for pickup as soon as they tap the "Buy Button" in online stores.
Additional Online Advertising Competition
Development in eCommerce means more businesses do advertisements on their online stores. Because more companies compete for eyeballs online, you may find higher online advertising inventory prices.
Analytics and Machine Learning to Optimize Sales
Analytics tools are used to require a delay in collecting and aggregating data. Today, many analytics and eCommerce platforms give you live results. You may see how customers interact with your online ads or website with real-time data.
In addition to machine learning, you may be able to use this data to understand where prospective sales are lost. So you can minimize cart abandonment and bounce rate.
Click Here to Read about PurpleZ Sales and Marketing Strategy
Preferences for Independent and Ethical Businesses
Some customers actively seek to support or avoid businesses based on what they see as a positive or negative ethical stand. Whether a company actively seeks out these shoppers depends on many factors, including its target customer, mission statement, and appetite for engagement.
Automated B2B Transactions
B2B is a significant business part. Ecommerce trends enable more automation, including automated accounts payable, accounts receivable, reordering and fulfillment. If you serve other businesses, make sure you use the latest technology to solve their most significant pain points.
Changes to Consumer Privacy Preferences
In California, online privacy laws restrict what businesses can track and their options when handling customer data. It's easy to land on the wrong side of these laws accidentally. So ensure that your business is compatible. Explaining to customers what you do to keep their information private is a great way to build trust online.
Direct-to-consumer Businesses Continue to Flourish
Direct-to-consumer businesses sell various products without using retailers or wholesalers as intermediaries. Glasses, shoes, and toothbrushes are examples of common markets for direct-to-consumer sales. With new eCommerce tools, this will likely accelerate in the coming years.
2022 is a couple of months away. We know how fast that time flies by.
Start thinking about next year. Picture the projects you need to run and the ones you feel will likely pop up. Get together with your team. Then, choose a research partner you can trust.
2022 seems to build on this significant momentum. It leverages the trends and tools that defined a timeless year for online shopping. The retailers and brands that adjust survive a rapidly changing retail landscape.
PurpleZ, as a top E-commerce website designer in Irvine, implements the most potent E-commerce platforms for small to mid-sized businesses in Southern California.
Click Here for PurpleZ Services.
Our plan to design a successful e-commerce website considers some factors, including return policies, trustworthiness, and customer service. We also take UX and UI design to provide customers with a satisfying experience.
Our expert team offers E-commerce management services:
Importing new products categories, brands, and suppliers.
Programming new features.
Creating and posting ads.
Eliminating any bugs in the software.
Managing hosting infrastructure.
Regular security checks.
SEO upgrades.
Social media marketing plans.
 Full integration with product directories like Google products and Amazon and others.
If you need a professional eCommerce website designer, do not hesitate to Contact Us.
Sources:
Caldwell, A. 2021 (September, 13). 20 Top Ecommerce Trends for 2022 and Beyond. Netsuite
https://www.netsuite.com/portal/resource/articles/ecommerce/ecommerce-trends.shtml
Vidal,A. 2021( October, 25). The top eCommerce trends you'll see in 2022. Mfour
https://mfour.com/blog/the-top-ecommerce-trends-youll-see-in-2022/