Implementing top marketing strategies in 2021 is essential to growing businesses. 2020 has brought many horrible consequences for every company, let alone startups that are more fragile than others. Regarding all the marketing lessons that 2020 has taught us, you in saas companies should utilize these ten business plans if becoming highly successful is your main priority in 2021.
1. Start With a Suitable Branding Strategy
At the beginning of running a company, you need to build an appropriate branding strategy for yourself. It includes the reason for your business apart from money. It also defines what features have made your brand, how you want to connect with customers, and your industry competition. Therefore, it should guide everyone on every component of your brand. Importance of branding strategy, especially for startups
There are several factors that you should pay attention to for a comprehensive branding strategy:
Prioritize Your Main Goals
At the beginning of starting a business, you must define your primary goals to see your future. Some may emphasize increasing brand awareness while others follow ways to attract new customers as their business strategies. On the whole, it can help you prioritize the aims that are suitable for your business's purpose.
Define Your Targeted Market and Audience
Based on one study by CB Insights, approximately 42% of startups failed due to a lack of requests in their marketplace. So, in your branding strategy, you should distinguish your possible customers. You don't have to start with detailed information. First, begin with a high proportion. Then, narrow them down to precise data such as gender, age, and location. After discovering your potential clients, you should concentrate on them but do not forget others.
Set Your Budget
It doesn't matter how much money you will allocate to your marketing; it's more important to spend prudently. After setting your budget, you can expect every possible expense and income. By announcing your account to other people, you can motivate your employees to work harder and also financiers to get you loans when you ask them.
Wonder how to start a business budget? Click here
2. Designing an Appealing Website
Web design is a digital marketing strategy to grow every type of business. Being the first Google search result will make you famous among people, which means more sales. To make this business plan works, follow these tips:
Improve SEO (Search Engine Optimization)
SEO, which is short for Search engine optimization, helps you increase traffic and ranking for your brand through search engines such as Google, Yahoo, and bing. Organizing a great structure that includes title tags, meta descriptions, and headlines will help search engines recognize you and put you in the first results. You should also apply the perfect keywords for your content from Google Ads and put them through your current wisely.
Develop Content Marketing
Writing perfect content will encourage people to read about your brand, which means growing your brand awareness. It could be called a practice that would invite people to your website and convert them into potential customers.
Content Marketing includes :
Website Blogging
Blogging with comprehensive research is an essential marketing plan that would cause more traffic for your site. Due to one study, marketers who write blogs gain 67% more customers than others. Ways that blogging will kickstart your startup
Using Backlinks and Host at Guest Blogs
Asking other famous websites to host your creative blogs will increase your industry's chances of becoming well-known. Also, applying many backlinks to your site will improve your website traffic and leads.
UI and UX Design
On the other hand, a customer's experience with your website is UX design. The graphical layout of your website is called UI design. It includes what users read, images, videos, and every part of your website with which users will interact. Does it mean customers feel comfortable exploring your website, or do they find your services easily?
If you do not have these two critical factors, people won't stay at your website for a long time, which means they won't become your customers.
If you want to learn more, click here.
3. Pay Per Click Strategy
This service helps you to be in the first results of search engines. You should pay for every single click that you will get. It may sound expensive, but it will double your chances of being seen by people on google because the first ads they see will be yours.
Read more: PPC guideline in 2021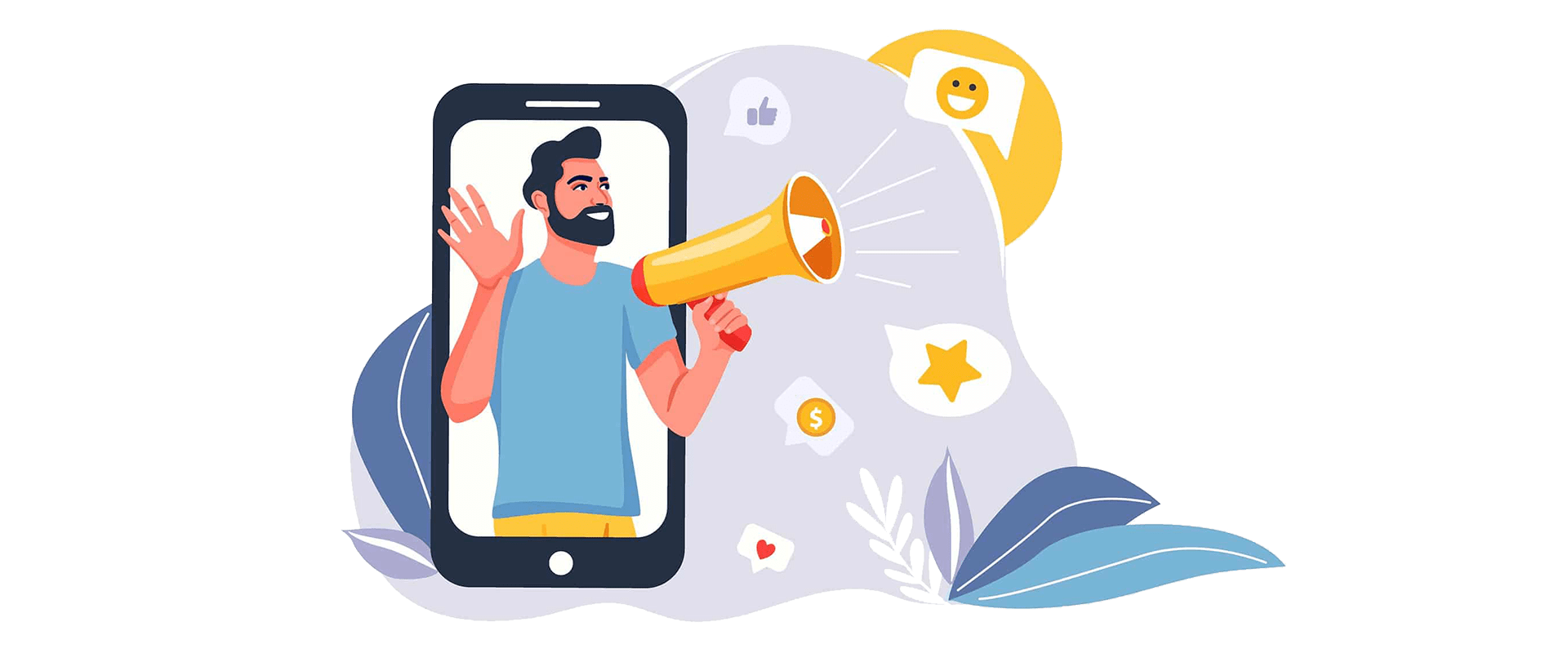 4. Social Media Marketing Strategy
Various platforms in social media can help you to grow your business and sales. You can advertise your brand, services, products and give information to a high proportion of visitors. There are many platforms, such as YouTube, Facebook, Instagram, Pinterest, Twitter, Linkedin, etc. But you have to determine your perfect social media platforms based on the type of your business and targeted audience. For example, if your marketing is photographed-based, you should consider Instagram, Facebook, or Pinterest as your primary platforms.
Learn more about Social Media Marketing Services 
Viral Marketing
Going viral on Social Media platforms is the best way to make your startup an overnight success. By posting something hilarious or even weird, you will become viral. Several startups have used this strategy and became famous. A great example is Blendtec where one viral video has made them highly successful. Therefore, it may be a good startup business idea for you too.
5. Influencer Marketing
IInfluencer marketing is practical for growing startups. There are some reasons why this strategy is beneficial, such as the comfort of applying it, spending less money than traditional development plans, and the influence's position that will bring you customers and trust.
6. Partner with Other Brands
This business plan could be helpful if your saas company is small. Take Android 4.4 as an example. Android partnered with KitKat at the time it launched. This strategy helped Android 4.4 find new customers and grow its sales. However, it isn't necessary to connect with a big company if you don't have enough budget. This strategy should get you to your target group.
7. Email Marketing
Email marketing is a useful product strategy that will increase your visitors. Sending emails allows you to communicate with a wide range of people and inform them about whatever you want. But if you do it wrong, it will bring you more adverse results. So you have to be careful and build a great email marketing strategy for yourself.
Learn More about Email Marketing Services 
8. Offline Promotion
Your primary focus should be on online marketing, but you can gain several offline promotion values too. These are some practical ideas:
Spread Business Cards and Brochures.
Send Postcards.
Distribute A Free Gift.
Give Stickers.
Give Away Free T-shirts.
Give away free product samples.
Publish A Book.
Offer Coupons.
9. Referral Marketing
To obtain many new clients quickly, consider applying referral marketing for yourself. In this progress, your present customers will advertise your products to others. Although it is simple to apply, startups rarely use this business strategy. Because people trust their friends and family, this plan would be more effective than other advertisements to gain new customers.
How to start a Referral Program
10. Host Events and Webinars
Speaking at public events to inform and advertise your brand is a practical way in current days. By doing this, you will have more connections. In webinars, you meet possible companies and experts that can help you grow your business, and you find people you can convert to customers.
Conclusion:
Now that you learned essential marketing strategies, you are ready to build a successful business on them.
Want to get a free consultation? Click here
Sources: