Are you a business owner, and you are wondering what the business transformation is? Have you heard about small and mid-sized businesses, but you have no idea what they are?
By starting the new year and given the global pandemic, many people are thinking of starting a business.
Though, plenty of them may be thinking about how to keep growing and survive. This is where they may need to develop a business transformation strategy. Business transformation is refining processes, workplaces, and technologies to help maintain efficiency and productivity.
This blog aims to answer some of your questions about these types of business and how we can improve them.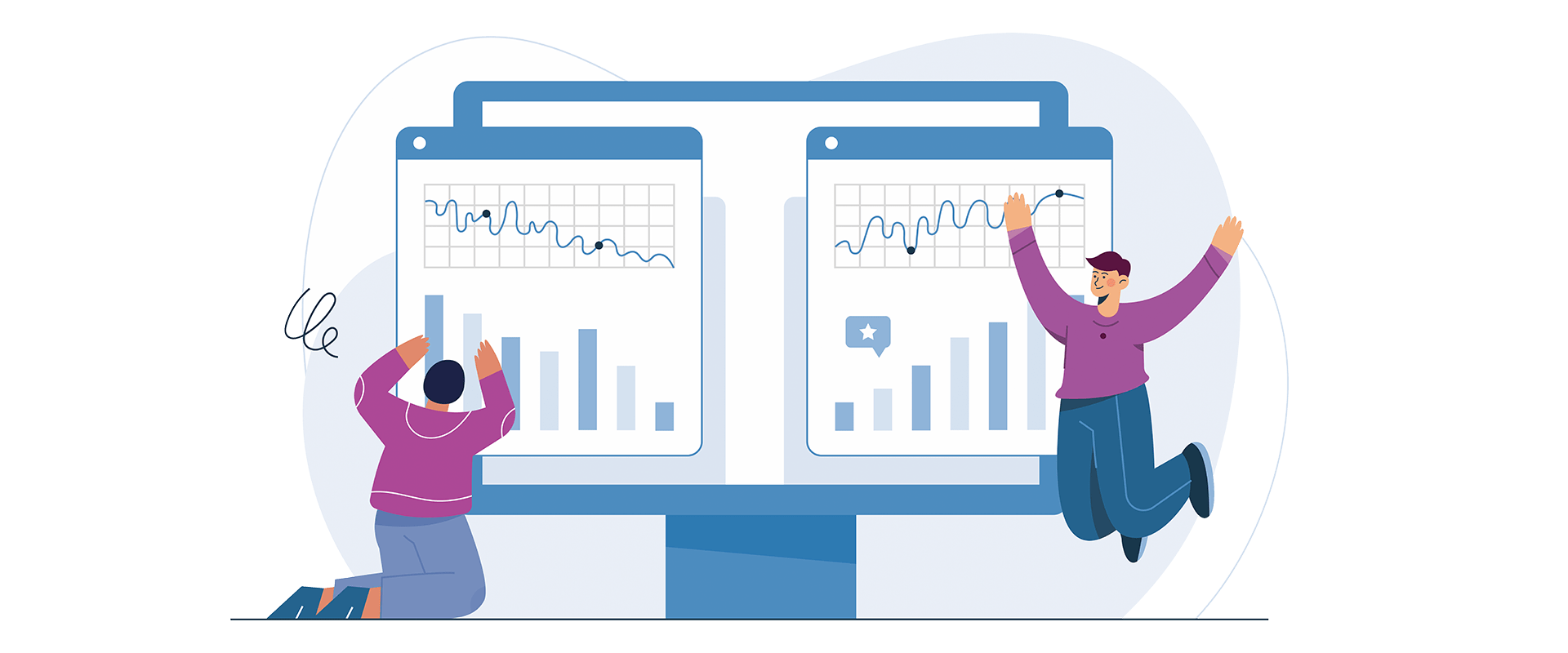 What Are Small And Mid-sized Enterprises Or Businesses?
 SME or SMBs depends on the country and industry in which you are running the business. In general, however, it is attributed to a company with a threshold in the number of employees, revenue, and income.
Since this type of business plays a key role in the economy, they can benefit from government incentives like unique tax treatments or loans.
The growth of SMEs is of great importance. Nevertheless, they need to survive in the first place. The best way to grow SMEs is to make the best business strategies and marketing strategies, specifically for small and medium businesses. In this blog, we outlined business transformation trends for SMEs.
1. Get Adapted to Working From Home
Although technology has been available for more than ten years, SMEs were not ready to accelerate online working during the pandemic. The companies primarily were wondering if remote working is as efficient as working in person. Now that this question has been answered, it's time for SMB owners to get experienced and adapted to working online since the pandemic is being continued globally. You can also pick a hybrid plan, including working from home and in person. Ensure that your team feels comfortable by offering a flexible schedule and choosing which plan they prefer.
2. The Configurations Of Physical Workplace Should Be Reformed
As some employers have their staff return to the office, some safety standards and expectations must be met. According to the Q2 Vistage CEO Confidence Index Survey, 68% of SMB leaders expressed their confidence in the safety of their work environment and agreed that their employees' needs and expectations are met, and they are entirely ready to go back to the office. So, it seems necessary to transform your workplace into a safe place and prepare a pleasant back-to-work procedure for the workforce.
3. Business Travels Will Continue To Be Restricted: Find An Alternative
Considering the pandemic situation, traveling will not be easy for the foreseeable future. Although the effectiveness of in-person meetings remains important, people have learned how to use digital platforms and communicate digitally. As an SME leader, you need to reconsider the ways of gathering and connecting to your partners, customers, or even employees who do not live in the same location as you. This kind of transformation seems obligatory as we do not know when we can expect to return to a pre-pandemic situation.
4. Follow The SMEs Digital Transformation Trends
Starting in 2021, SMEs should be aware of the importance of digital transformation. Digital transformation generally means replacing old-fashioned technologies with new ones so that both customers and employees will have a better experience working with you. Digitalization, specifically, has a significant impact on SMEs and brings new opportunities to the economy.
The statistical diagram below from Statista.com shows the expenditures spent on IT for SMEs in the world in 2017, 2018 and the predicted amount in 2021. This figure confirms the importance of digital transformation for SMEs in 2021.
The main advantages of digitalization for SMEs can be listed as:
a) Transition to new technologies leads to revenue growth
b )Digital business transformation improves the customers' experience
c) Using technologies can enhance the efficiency and productivity
d) Better access to the internet will lead to increased customer engagement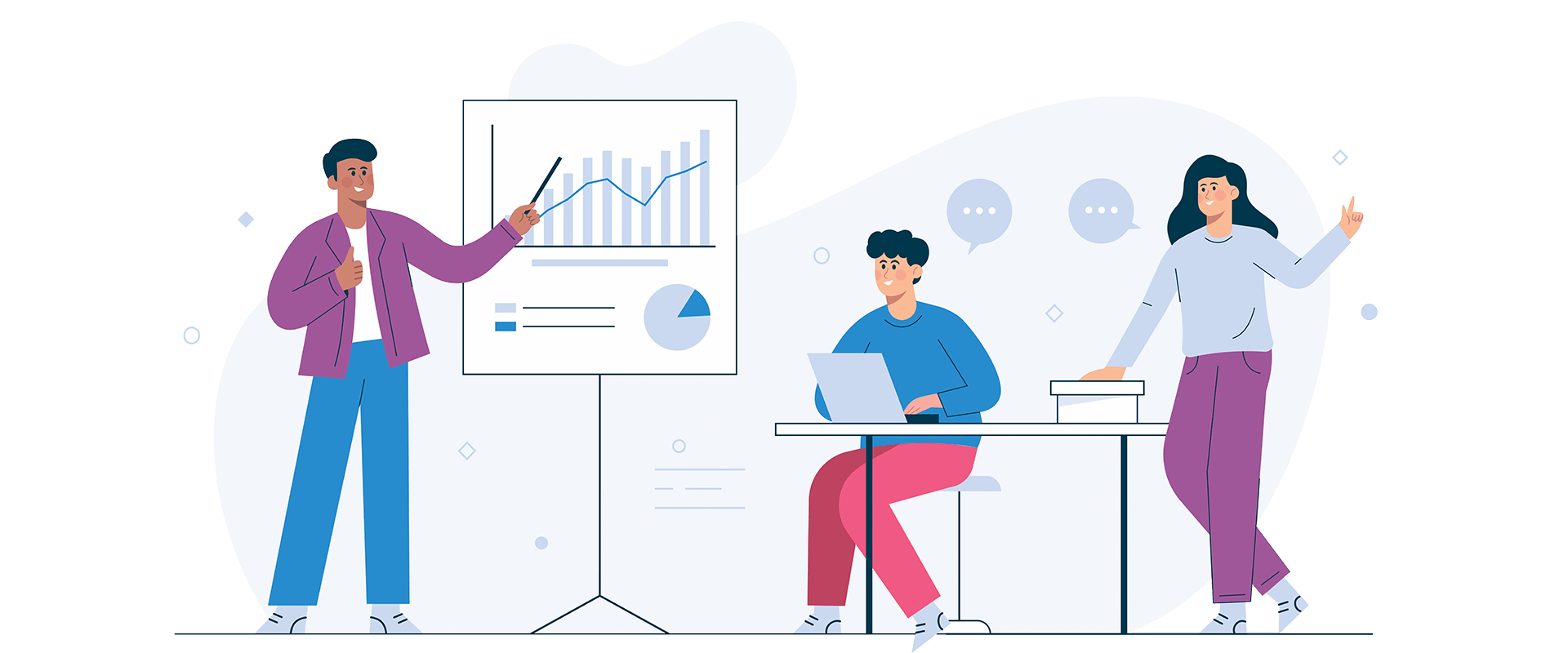 You probably need to consult with a marketing agency to help you develop your digital marketing strategy as a part of your digital business transformation. However, you can find here the most influential trends for SMEs to follow to succeed in 2021:
1. Use cloud-based services:
To become a fully digital organization, you have to transfer most of your internal activities to the cloud and use well-known online platforms such as Google Workspace. When it comes to remote working, staying connected to your team gets vital. You may use the cloud to store data, transfer them or even hold your regular meetings. Using these services, you can ensure that your team remains connected even when working from home. On the other hand, it's cost-efficient, secure, and provides you more flexibility in your business which helps you stay ahead of the competition.
2. Take advantage of the Internet of Things (IoT)
The internet of things is constantly growing as it aids in innovatively solving problems. Using IoT introduces a new age of connectivity which enables you to monitor your team remotely, collect data and make better decisions. Among many SMEs struggling to survive in the market, advanced IoT systems have been more successful so far. Albeit, many SMB owners, still resist starting to benefit from this cutting-edge technology.
3. Utilize artificial intelligence (AI)
While the largest companies in the world like Facebook and Google are investing lots of money in AI and machine learning, SME owners are still trying to figure out its impact on their business. The combination of artificial and human intelligence will boost your growth and give you a competitive advantage.
To sum up
The business trends are changing every day, and your small or medium-sized business may be more affected by these changes than the larger companies. To keep succeeding in your business and remain ahead of the competition, you need to develop a business transformation strategy and enhance your efficiency.
Here, in PurpleZ, we look forward to discussing your business strategies and opportunities and helping you boost your SME.
For any questions, please contact us!
Resources
Liberto, D. (Nov 14, 2020). Small and Mid-size Enterprise (SME). [Blog post]. Retrieved from: https://www.investopedia.com/terms/s/smallandmidsizeenterprises.asp
Galvin, J. (Oct 24, 2020). Get Ready for These 4 Changes Coming to the Business World in 2021. [Blog post]. Retrieved from: https://www.inc.com/joe-galvin/get-ready-for-these-4-changes-coming-to-business-world-in-2021.html
Ravindran, A. (Oct 24, 2020). The Impact of Digital Transformation on Small to Medium-sized Enterprises. [Blog post]. Retrieved from: https://www.doodleblue.com/blogs/impact-of-digital-transformation-on-smes
https://www.forbes.com/sites/tmobile/2021/01/11/the-top-5-digital-transformation-trends-in-2021-for-small-and-mid-size-businesses/
Saribardak, E. (Apr 10, 2020). How IoT Reshapes Industry 4.0 and the Effects of IoT on SMEs. [Blog post]. Retrieved from: https://readwrite.com/2020/04/10/how-iot-reshapes-industry-4-0-and-the-effects-of-iot-on-smes/
(Apr 10, 2020). The Top 5 Digital Transformation Trends In 2021 For Small And Mid-Size Businesses. [Blog post]. Retrieved from: https://www.forbes.com/sites/tmobile/2021/01/11/the-top-5-digital-transformation-trends-in-2021-for-small-and-mid-size-businesses/