Empower Your Brand with Purplez
Get More Leads & Sales with the Premier Orange County PPC Agency
Are you on the hunt for an extraordinary Orange County PPC agency? Look no further than Purplez! Our proven track record of driving exceptional results sets us apart as industry leaders. Specializing in strategic Pay-Per-Click (PPC) campaigns, we're here to propel your business growth and transform your digital footprint with unparalleled expertise.
Embark on a journey to digital success with the unmatched prowess of Purplez Marketing Agency. Our mission is bold: to amplify your brand reach, boost engagement, and skyrocket your profits through meticulously crafted PPC campaigns. Take action today and elevate your business by partnering with our team of seasoned professionals.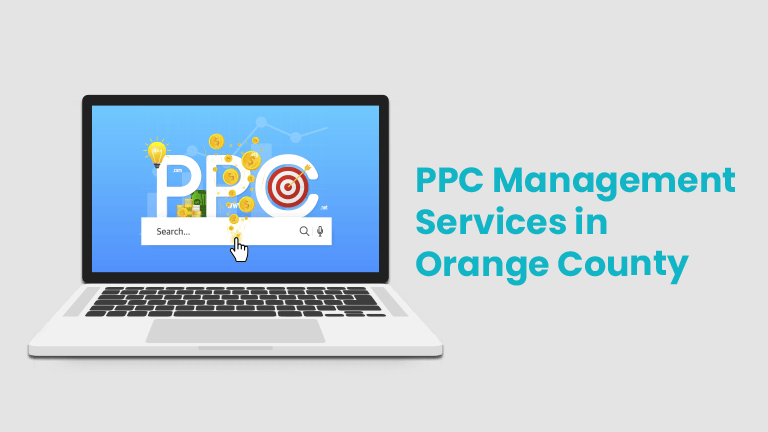 Ready to transcend mediocrity and make your mark in the digital realm? Seize the opportunity for a complimentary consultation that puts you on the path to success. Discover firsthand how Purplez Marketing Agency can reshape your digital landscape and set you on a trajectory of growth with PPC management.
Our Proven 4-Step PPC Strategy
Holistic Business Analysis
We commence each project with an immersive exploration of your business ecosystem. By grasping your objectives, target demographic, and industry nuances, we engineer a bespoke PPC strategy that commands attention.
Precision Keyword Research
Harnessing the right keywords is our forte. Our experts meticulously curate keywords that resonate with your audience, ensuring laser-focused PPC campaigns that make every click count.
Captivating Ad Creation
Crafting captivating ad copies is our art. We craft ads that entice, engage, and drive conversions. Experience higher click-through rates and supercharged conversions through ad content that converts skeptics into customers.
Data-Driven Refinement
We're obsessive about results. Our strategy hinges on constant vigilance and data interpretation. Through ongoing optimization of your campaigns, from bid strategies to ad placements, we guarantee your investment yields optimal returns.
Premier Orange County PPC Agency
We offer personalized, results-oriented campaigns to our clients. Our goal is to ensure that your business gets the exposure it needs and deserves, which can increase traffic, leads, and sales. We are one of Southern California's most sought-after PPC agencies by offering affordable rates while maintaining quality service. Our team has been able to provide custom strategies for each client with their unique needs in mind. We guarantee that you will be satisfied when working with us!
The Foundation of an Effective PPC Campaign
Paid search results are used in PPC advertising to direct visitors to your website. PPC adverts are triggered by terms you select and are displayed above or to the right of organic search results.
If PPC campaigns are properly set up, they can successfully generate qualified leads.
Why Orange County Businesses Need PPC Agencies
PPC is an important part of your marketing strategy.
If you're not using PPC, you can take advantage of a huge opportunity to attract customers online. Many companies need more time or resources to manage their pay-per-click campaigns but still want all their competitors who have these things working for them!
Customized Campaign Strategies
We have the expertise and experience to help you achieve your goals, no matter what. We offer customized campaign strategies that focus on the customer's business goals. Because we take a customer-centric approach, we are constantly searching for methods to enhance the interactions our clients have with us, allowing them to concentrate on their core skills while we handle all of their internet marketing requirements.
Services Offered by Purplez
We provide a wide range of services. We can aid you in all facets of your campaign. Our services include:
Search Engine Optimization (SEO) – We use the top methods to generate links, produce quality backlink analysis periodically, and create content that is relevant to get your website on the first page of Google's search results and keep it there.
Social Media Marketing – You don't need to hire someone else to manage your Facebook pages or Twitter account when Purplez has an expert team dedicated to this!
Email Marketing – We take pride in delivering personalized emails that will increase engagement rates while keeping track of which ones are performing well so that future campaigns can benefit from previous successes with each new message sent out through our platform (which is easy to use, too!). And did we mention how affordable our service plans are?
Selecting the Right PPC Agency
When you are looking to hire a PPC agency, there are many factors you will want to consider. These include:
Rate and services offered by the agency. What is their rate structure? Do they offer any discounts or special packages? What services do they provide for that price point, and how much of your budget does each service take up?
Agency experience. How long has the company been in business, and how many clients does it currently manage? Has it worked with businesses similar to yours in size and industry type (if applicable)? Is there anyone on staff who specializes in your particular industry or vertical; if so, how much experience do they have with it?
Reviews left by former customers can be found on Google My Business pages, Yelp pages, and other review sites like Facebook or Twitter where customers may have discussed their experiences.
1-On-1 PPC Consulting
PurpleZ offers a 1-on-1 consultation with each client. We will evaluate your current PPC campaigns and provide recommendations for improvement. This can include:
Analysis of keyword research, ad copy, and landing page quality
Recommendations on how to improve both conversions and cost per conversion
PurpleZ will also provide you with an actionable plan of action to implement these changes to drive better results from your PPC campaign(s).
What Sets Purplez Apart from Other PPC Agencies?
We are an award-winning Google Partner agency with a proven track record of success. Our team of experienced PPC experts will work closely with you to develop and execute your campaign, providing you with the highest quality service possible.
Our devoted account managers take the time to comprehend your company's objectives before developing distinctive methods that support them. The campaign will then be managed on a daily basis by them, who will monitor performance indicators and make modifications as needed to improve outcomes over time (this is crucial for ROI).
We offer free consultations to get to know each other before we begin working together because there's no risk involved! Our clients love us because they know they're in good hands from day one.
Contact us today!
PurpleZ is the premier Orange County PPC Agency. Since 2002, we have assisted companies in expanding their internet presence, and we are prepared to assist you as well.
Our team of experts has decades of experience in the industry, which means we can provide you with innovative solutions for your unique business needs. From creating custom landing pages that convert visitors into customers to improving your website's SEO rankings, we have an answer to every question.
Claim Your Free Consultation Today!