Social media marketing entails utilizing social media platforms in different ways to achieve the marketing goals. For example, increasing brand awareness, generating high-quality leads, building thought leadership, and growing customer value could be any marketing strategy's goals. However, when we use social media to achieve such purposes, our efforts fall into social media marketing.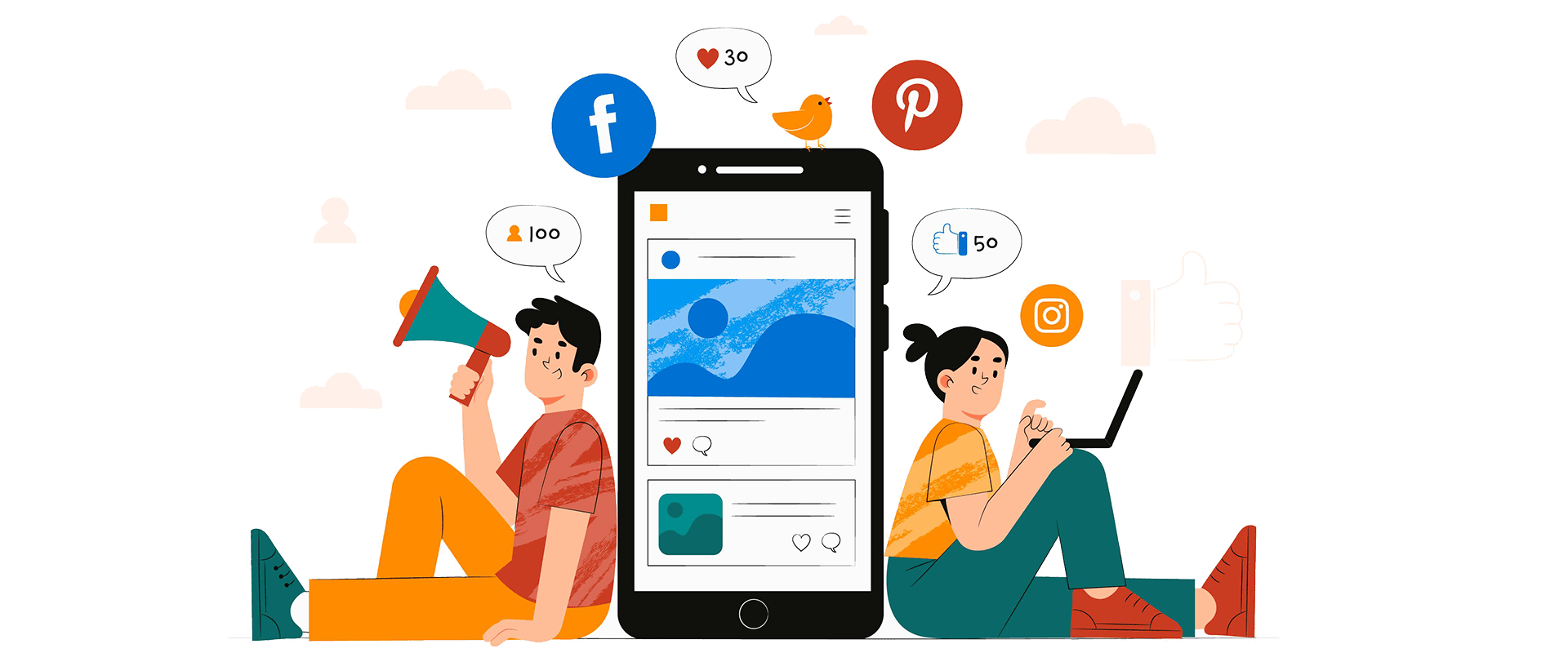 Why Social Media Marketing is Super Important for Small Businesses
Don't get surprised if we tell you that small businesses have an advantage over large companies regarding social media marketing. Being small in many cases means a more personalized relationship with your current and potential customers. Having a one-to-one engagement can lead to customer satisfaction as customers appreciate timely and practical responses.
Since a small business is a part of the community it intends to serve, it can use social media platforms to communicate its message with the community members. The cost of doing so for a large business that operates nationally or internationally is much more as it wants to sell its products to people who live far away.
Let us take care of your Orange County small business's social media.
Ascertain Which Social Media Platforms Suit Your Clients
Deciding on which social media platforms to be present on is a crucial decision. In some cases, it is not essential to be on a particular platform. However, in other instances, the content must be customized for the people who are mainly on that specific platform considering their demographics characteristics.
For example, suppose your customer base consists of white women aged 30-49 who live in urban areas and have a college degree. In that case, Facebook is undoubtedly the first social media platform you need to be active on. Likewise, suppose many of your customers are people of age 18-29 whose highest education level is a high school or less. In that case, Linkedin is not a social media platform to concentrate on as far as this group is concerned.
Learn more about Social media Ads.
After Determining Which Social Media Platforms to Focus on, What Is Next?
Let's say you run a permanent makeup business in a county whose demographic facts suggest that Facebook is your platform of choice. In that case, of course, your clients' demographic characteristics that made you believe Facebook is the superior platform should be considered when producing content. Uploading videos, pictures, and captions that catch your customer base's attention on Facebook is the main goal here.
Learn How we create social media content.
Another factor to take note of here is how often your customers use a particular social media platform. For example, on Facebook, since most users tend to use it daily, you can decide to have your post daily or three days a week at least. The post's timing is also rather important as you want to increase your target customers' possibility of seeing your post on the social media platform. This article is for you to know the best time to post to Facebook in 2021.
Be Ready to Sell on Social Media Platforms
No need to shy away! When you are a small business, no one will get shocked or annoyed seeing you inviting people to buy your product or service on the social media platform. In fact, as a small business, you are welcomed by your community on social media platforms; as more and more people get help from social media platforms to make their shopping decisions.
When was the last time you found your desired product on Instagram or Facebook? You certainly don't want to miss this opportunity when it comes to your own business. Right?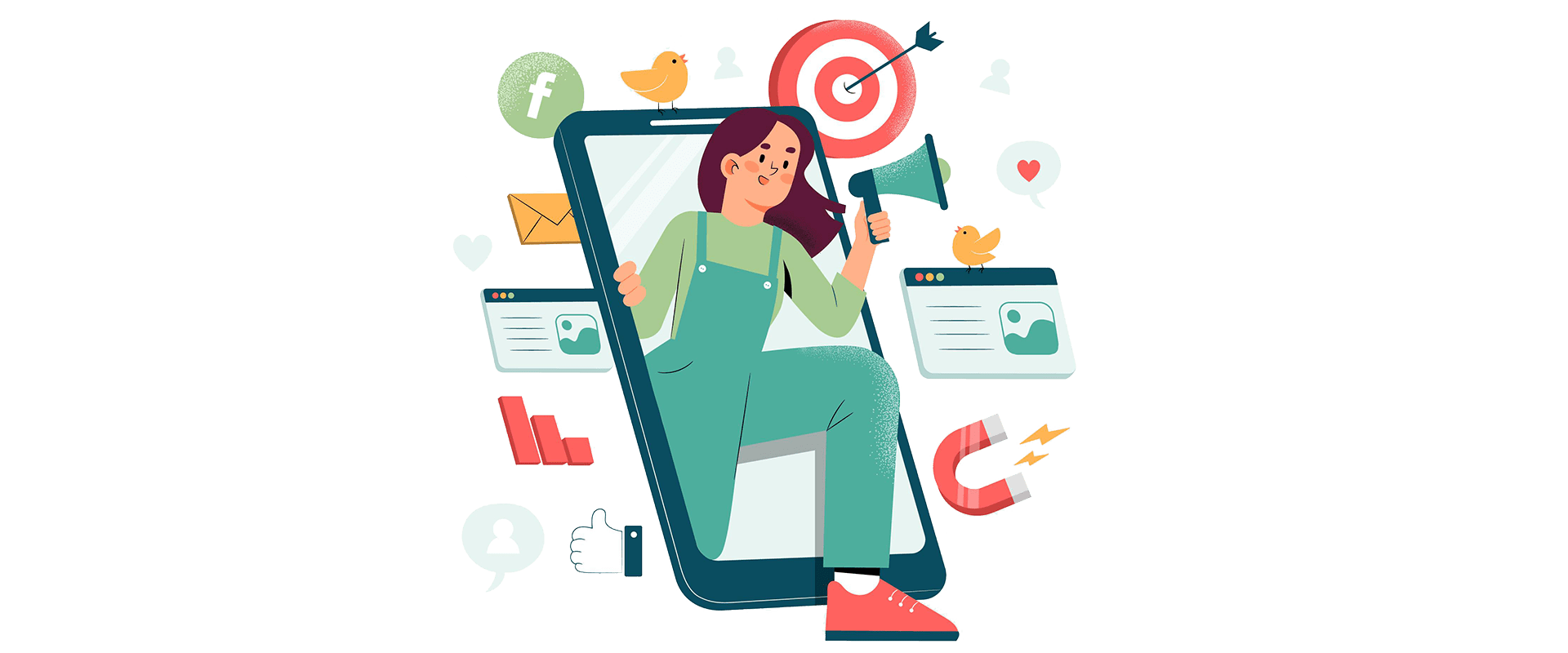 Optimize Your Website Content for Mobile Phones
These days it is inevitable for every business to have a website no matter the size. Even when you directly ask your potential customers on the social media platform to buy your product, they still may look for your website. If it was only a matter of trying to find a way to contact you, they could use the platform itself to initiate a conversation with you. Of course, you also can leave your contact number or address in the caption. However, inviting people to call you or direct message you on the social media platform though very good, is not enough.
People do visit your website to assess your business competency in meeting their needs. They don't just buy from you because your price is so affordable. They want to see more details about the product and, in many cases, the other products that your business has to offer. So, having a website and giving its address in your posts on social media platforms is a must.
In addition to ensuring that your business has a decent website, you have to ensure that it appears appropriate to both the PC and mobile users' eyes. Don't forget that more than half of the whole web traffic comes from mobile phones!
So, developing your business website and ensuring that it is optimized for all users is definitely on your must-do list. 
Ensure Some of Your Content is Educative
Imagine you keep bumping into posts from a business that is trying to sell something to you! It is weird and annoying. Right? People looking for products on social media platforms does not mean that they like to be bombarded by posts with direct sales content all the time. Social media is also an excellent environment to create awareness of how your offered goods or services work.
Back to our permanent makeup business example, you can sometimes upload a video of yourself performing a particular treatment on the client. You also can just send the before and after the treatment pictures on the social media platform. In this way, while you don't make customers feel tired by asking them to try your permanent makeup treatments, you create awareness about your service. Let people decide whether or not your service meets a need for them!
Be Consistent on the Social Media Platforms
Social media platforms are not places that your business wants to show up only once in a while. The competition is simply fierce. An average American encounters around 4000 to 10000 advertisements per day.  So it is evident that your business and its products can easily get forgotten if you don't post to your choice's social media platforms regularly.
Pick specific days and times for your different types of posts and stick to your schedule. Consistency will undoubtedly pay off.
Benefit from Social Media Marketing to the Utmost Limit for Your Business in Orange County
If we call Orange County the flourishing hub for businesses, small and large, we have not exaggerated. Since years ago, it has been the destination for many global brands to settle and establish roots, but it is also a heaven for startups. For example, Irvine is known as the "City of Innovation," indicating the fast-paced growth of small businesses led by innovative entrepreneurs. Nonetheless, all these imply that the competition is very stiff in the County of Orange between startups.
If you are about to start your business or already run yours in Orange County and marketing has proved to be a challenge, maybe it is time to leave it to a specialist marketing agency.
Get a free consultation about Social media planning.
Resources: 
Lath, A., 2020. (2020, December 29). 5 Killer Social Media Marketing Tips to Keep in Mind for 2021. BBN TIMES.
https://www.bbntimes.com/companies/5-killer-social-media-marketing-tips-to-keep-in-mind-for-2021
Buffer. (n.d.). What is Social Media Marketing?.
https://buffer.com/social-media-marketing
Wright, G. (2021, May 20). Social media trends to optimize your strategy in 2021. Smart Insights.
https://www.smartinsights.com/digital-marketing-strategy/social-media-trends-2021
Barnhart, B. (2021, January 25). Building your social media marketing strategy for 2021. Sprout Social.
https://sproutsocial.com/insights/social-media-marketing-strategy/#timely-presence
Higa, H. (2020, April 9). The 5 Goals to Consider When Creating a Marketing Strategy. HubSpot.
https://blog.hubspot.com/marketing/goals-of-marketing
Blakely, R. ( n.d.). Why Small Businesses Have the Social Media Marketing Advantage. Duct Tape Marketing.
https://ducttapemarketing.com/small-businesses-social-media-marketing
Masek-Kelly, E. (2018, November 14). How to Use Social Media to Build Thought Leadership.SocialMediaToday.
https://www.socialmediatoday.com/news/how-to-use-social-media-to-build-thought-leadership
Borgatta, T. (2019, August 5). Orange County Is a Thriving Hub for Business, Pelican Hill Magazine. Pelican Hill Magazine.
https://www.pelicanhillmagazine.com/stories/orange-county-is-a-thriving-hub-for-business
Pew Research Center: (2021, April 7). Social Media Fact Sheet.
https://www.pewresearch.org/internet/fact-sheet/social-media
Read, A. (n.d.). Best Time to Post on Facebook: A Complete Guide. Buffer.
https://buffer.com/library/best-time-to-post-on-facebook
Marshall, R. (2015, September 10). How Many Ads Do You See in One Day?. RED CROW MARKETING INC.
https://www.redcrowmarketing.com/2015/09/10/many-ads-see-one-day
Brenner, M. (2019, May 23). What Is Thought Leadership? And When You Should Use It?. Marketing Insider Group.
https://marketinginsidergroup.com/content-marketing/what-is-thought-leadership-and-when-you-should-use-it
Siegel, J. (2017, March 3). How Irvine has developed into an unlikely tech powerhouse. built in LA.
https://www.builtinla.com/2017/03/03/irvine-tech-capital-orange-county