You can't manage what you don't measure. And if you're serious about SEO, you need to measure your site's performance and keywords regularly. That's where monitoring tools come in. They'll help you track your site's visibility from organic search results and social media platforms like Facebook and Twitter. We'll define SEO monitoring in this piece and discuss why it's crucial for small business owners who wish to expand their online presence. Then, we'll demonstrate some of the top SEO monitoring tools for entrepreneurs like you!
What is SEO?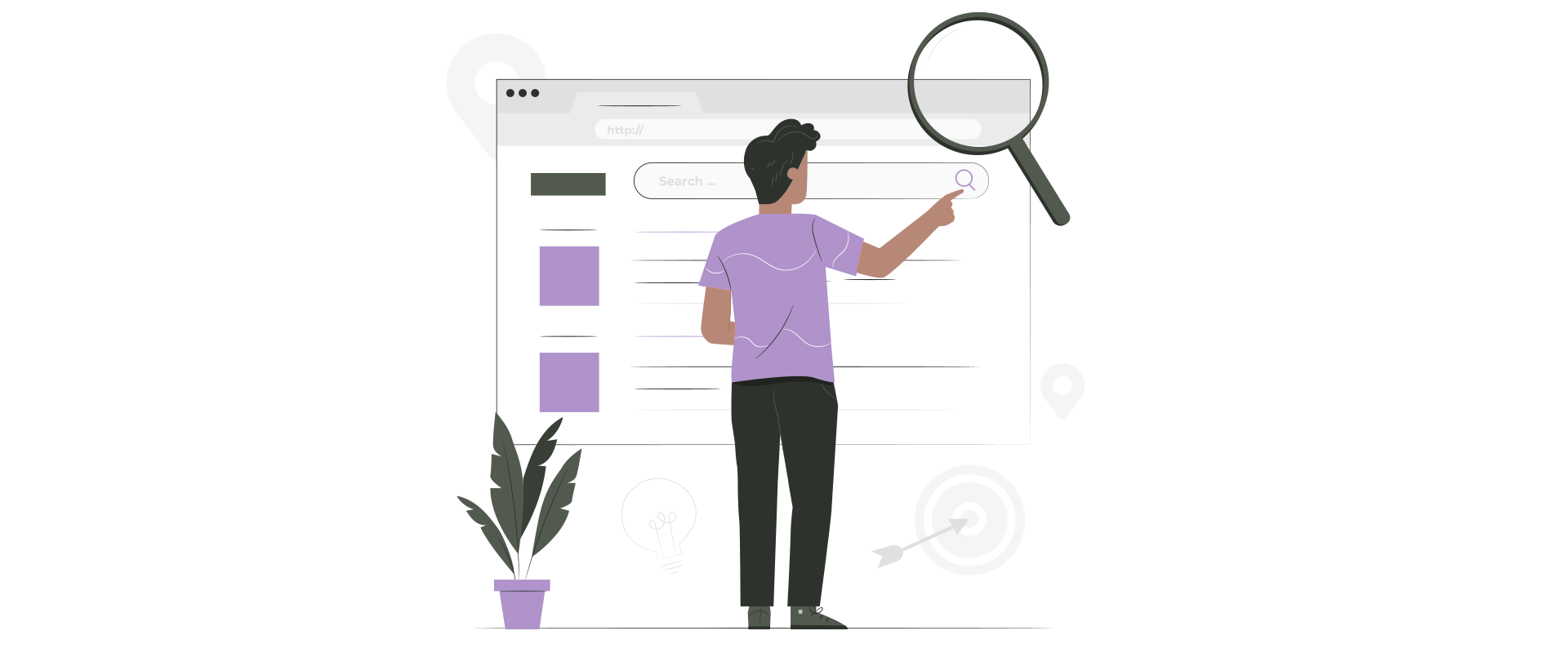 SEO increases a website's or page's visibility in search results.
Search engine optimization (SEO) is a set of techniques designed to increase the number of visitors to a website by obtaining a high rank in search results. SEO may incorporate data from search engines via Google AdWords, Bing Ads, or Facebook Ads to help determine what keywords are used on websites and which ones perform best for certain industries or services offered by particular companies.
Why Do I Need SEO Monitoring?
We all want to know how our websites are doing, and monitoring tools can help you track your progress. Monitoring tools also give you a better idea of how your competitors are performing, allowing you to see what keywords they're using and how many visitors they get from those keywords. This provides insight into what buyers expect from a product or service like yours, making it simpler to focus search engine optimization (SEO) on what users are searching for rather than attempting random strategies that may or may not be effective.
Keyword Research Tools
The perfect keywords for your website can be discovered using keyword research tools. 
They can also help you find long-tail keywords with low competition, meaning higher rankings and more visitors.
To use these tools effectively:
Use a tool like SEMrush or Keywords Everywhere to see what people are searching for in your industry or niche. Once you've done that, look at the top-ranking websites in Google's SERPs (search engine results pages) to see how they're utilizing your target keywords on their websites, in their blog posts, and in other areas like their social network profiles and lead generating forms (e-mail signup).
Website Analytics Tools
Website analytics is the process of tracking, analyzing, and reporting on the performance of your website. This can be done through various tools that provide information about your site's traffic, conversions, and user behavior.
With these tools, you can see how many visitors came to your site from search engines like Google or Bing, what keywords they used to find you, and where else they went after visiting (e-commerce tracking). You can also see if anyone clicked any links within the text on your page(s) or bought anything from an eCommerce store hosted within it (product sales tracking).
Backlink Analysis Tools
You need to know what to look for to get the most out of your backlink analysis tools.
What are the best backlink analysis tools?

What are the most important metrics to look at?
Backlink Analysis Tools:
Ahrefs (https://ahrefs.com/) – This is one of the best SEO monitoring tools because it allows you to monitor your target keywords and see where your competitors rank for them globally and within individual countries or regions. It also provides data on what anchor text they're using in their links, who has linked to them (and how many times), how many domains they've been mentioned on etc., making it easy to identify link opportunities that may have been overlooked now!
Competitor Analysis Tools
Competitor analysis tools are another way to understand what your competitors are doing. These tools can help you find new keywords to target and backlinks to pursue, benchmark their performance on the SERPs and see where they have been ranking for certain keywords in the past.
Additionally, competitor analysis is a great way to learn about what's working in your industry so that you can replicate it on your website or blog posts!
On-Page SEO Optimization Tools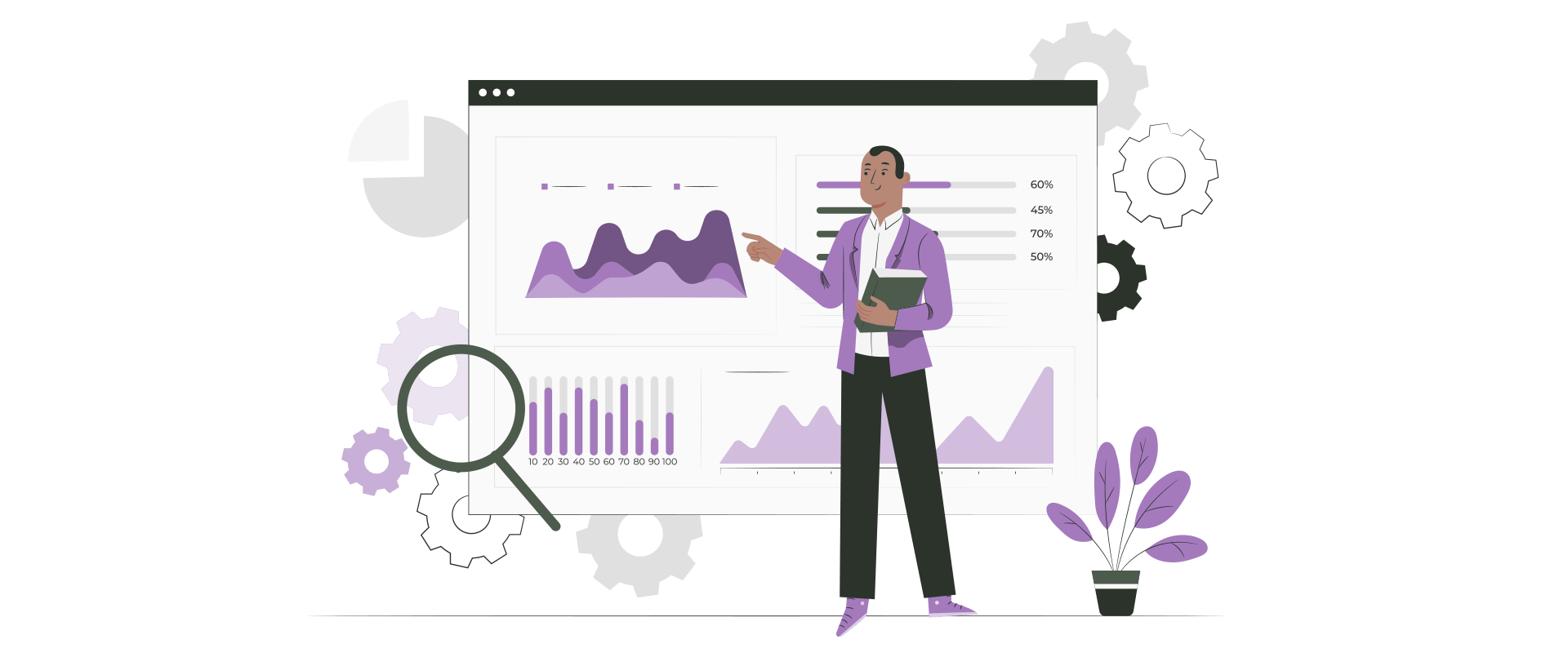 On-page SEO is optimizing a website's content to improve its ranking in search results. It's important because it directly impacts your site's performance and traffic, but it can also be time-consuming and difficult to do correctly.
On-page SEO tools are designed to help with this process by automatically checking for errors and making suggestions for improvements based on industry standards or best practices. The best ones offer detailed reporting that lets you know how each piece of content performs so you can make changes as needed.
SEMRush
A strong and adaptable tool like SEMRush can support your SEO campaign. It can keep an eye on the keywords, backlinks, and ranks of your rivals.
The Keyword Analysis program and the Organic Research Tool are the two main parts of the SEMRush program. The first tool allows you to examine current SERPs (search engine results pages) to decide which keywords are pertinent to your company or website. This can assist you in understanding the terms people use to find information about your company/website or ones that are comparable to yours. It also illustrates how competitive each phrase is based on search volume data gathered.
The second component allows users to access real-time data about the organic search performance of any website by providing insights into organic traffic trends, such as monthly visits generated from Google search results across desktop computers versus mobile devices (including tablets), geographical location breakdowns, etc., all within one place!
Moz Pro
You may access a variety of SEO statistics with the help of the subscription-based service Moz Pro. Furthermore, it is the only item on this list that offers a free trial, allowing you to try it out before buying.
Additional tools including keyword research, link-building analysis, and more thorough competitor tracking are available in Moz Pro's paid version. This can be the option for you if you want to continuously control the SEO for your website rather than just taking a picture.
Ahrefs
You can use Ahrefs as a tool to keep track of your SEO activities and general web visibility. It's a great option for those who want to keep track of their rankings, keywords, backlinks, and more. This tool has existed since 2008, so they have plenty of experience in this area! The biggest advantage of Ahrefs is its ability to provide you with actionable insights into your website's performance–which means that it'll help improve upon what needs improving. You can use this tool for keyword research and competitor analysis purposes too! If there are any issues with links pointing at your site, then this will help highlight them so that they can be fixed quickly before the damage becomes permanent!
Rank Ranger
Rank Ranger is a tool that helps you analyze and monitor your website's rankings in Google search results. It provides information about your site's visibility on Google, Bing, Yandex, and Yahoo.
Rank Ranger has a free version for personal use but only monitors one domain at a time (you can upgrade to premium if you want to add more domains).
Google Search Console
You can oversee and optimize the performance of your website on Google Search with the help of Google Search Console, a free webmaster tool. With the new version of our search console, we've made it easier to find and fix issues on your sites so that you can increase traffic, conversions, and revenue.
Google Webmaster Tools (GWT) was launched in 2006 as a way for webmasters to submit their websites' pages to be crawled by Googlebot; it also gave them information about how their sites are indexed in Google's results pages (SERPs). In 2016 GWT was renamed "Search Console."
To understand your site's visibility in the context of competitors' sites, you need to use a tool that provides competitive analysis. This includes information on how well-ranked websites are for specific keywords, their backlinks, and their social media presence. The more data you have about how your competitors are performing, the better decisions you'll make about improving their performance compared with yours.
It would help if you also considered using tools that provide an overview of how well a website performs across different metrics, such as usability and speed (i.e., load time). These metrics are important because they affect whether users stay on pages longer or leave them quickly due to frustration over slow loading times or poor design/layout issues, which could hurt conversions down the road if not addressed quickly enough!
Conclusion
Now that you know what to look for, it's time to use some of these tools. You may get started by completing keyword research and making sure your website is search engine optimized. Then move on to competitor analysis so you know where there are opportunities for growth within your industry and where competitors may be falling short (or even exceeding expectations). It will take some time before results appear in Google Search Console, but if you follow tips provided by PurpleZ above, they should show up sooner rather than later!

Need professional SEO services with monthly analytics reports? Contact PurpleZ today for a free marketing consultation!