Since email marketing started years ago, many new marketing channels have emerged. Now, as we're fast approaching 2022, marketing emails are still one of the most popular and effective ways to reach your audience in digital marketing.
The first marketing email was sent in the 1970s. Now, it's common to send thousands of marketing emails in one minute.
This article made a list of possible goals you can set for your digital marketing plans in 2022.
1. Measure Your Marketing Email Performance
Measuring how your marketing email performs is not unique to 2022. It should be one of your digital marketing goals for each year. It helps you to identify particular areas that need more attention.
Here are some crucial marketing email benchmarks that you need to pay attention to:
Open rate
Click-through rate
Click-to-open rate
Unsubscribe rate
2. Get to Know Your Audience Better in Marketing Emails
We write a lot about how necessary it is to recognize your target audience. Whether you're beginning an online business from scratch or expanding your product range, more often than not, the process starts with clarifying who your target audience is.
However, in 2022, make it a priority to know your audience. Don't just know who they are, but make sure you understand what makes them tick.
3. Be More Transparent in your Marketing Emails
In 2021, the push for sustainability significantly impacted the retail sector. Consumers need to know the story behind their brands.
Though, sustainability goes much further than its effect on the environment. It's maybe about your social responsibility to consumers.
Regarding your email marketing, it means that you should at all times be transparent. Don't try to get marketing email addresses sneakily. It's not worth it. You'll alienate your audience, run the risk of getting flagged as spam and damage your brand. Here are two practical examples:
1)    Use double-opt-in and don't mark the opt-in checkbox. It may be more effort for your audience, but let them keep the box if they receive promotional material. Ask them to get confirmation in a follow-up email.
2)    You can take it one step further and indicate which types of email they wish to receive. Those who want to get your email newsletters won't mind, and that's the real goal – building an engaged audience.
4. Embrace UGC in your Email Marketing
One of the main benefits of using User-Generated Content (UGC) in your digital marketing is that it helps draw your brand trustable. It's much easier for your customers to rely on your Business. Also, its offerings if they see how other customers interacted with your brand for themselves.
UGC is free. Also, there are various easy ways to include it in your marketing emails. So, you should excuse yourself for not embracing more UGC in 2022. It's overgrowing that it's predicted that UGC will be worth $6 billion to the global music industry alone by 2022.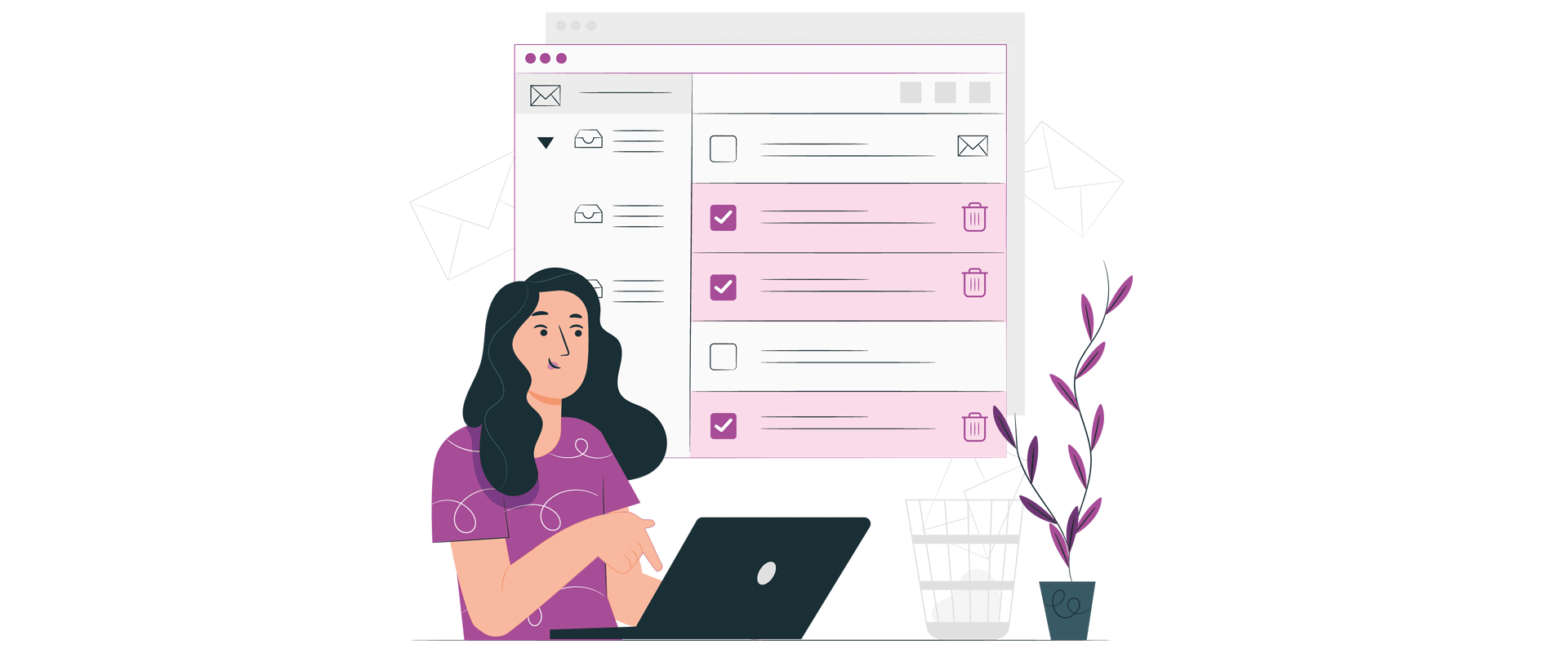 5. Employ AI in your Email Marketing
More retailers employ AI for visual curation, customer engagement, and personalized shopping experiences. AI can also help email marketers through information to predict subscriber trends. Some AI software solutions even can make suggestions for improving customer engagement.
If the technology is present, why not use it? Perhaps it's time that you start working more intelligently in 2022?
6. Incorporate Personalization in your Marketing Emails
Email personalization was one of the significant trends in email marketing before. It's predicted that in 2022 it will continue to play an important role. If you haven't used this trend yet, you risk making your customers feel less valued. What's more, customers have grown to expect a personalized customer experience. So, you can't ignore it in 2022.
Following are some instances of how you may include it in your marketing strategy:
Recommend products to particular segments of your list.
Trigger emails using customer behavior, such as shopping cart abandonment.
Include your recipient's name in your marketing email.
7. Be More Inclusive in your Emails
The action that marked 2020 meant that many companies prioritized equity, diversity, and inclusion (DEI) in 2021. DEI's role in your marketing work should be assessed repeatedly.
It would be best to focus on your marketing material's representation of diversity.  Almost half of the consumers surveyed in a study expressed that they didn't feel entirely culturally represented in online advertising. What's more, the same survey found that almost 70% indicated that they expect brands to promote diversity in their online advertising.
8. Send the Marketing Emails at the Best Time
Timing is so important in email marketing. Optimizing your send time can significantly impact click-through rates, open rates, and revenue per subscriber.
According to online information, Tuesdays and Thursdays are the most suitable days to send marketing emails. Generally, it's better to send emails during the workweek. But mentioned two days could offer the highest click-through rates and open rates.
Despite the day of the week, time is essential too. Generally, the suitable time for sending marketing emails is when your subscribers typically take a break.
Though, you'll still need to do your testing to determine which day and time will get the best results for your target audience.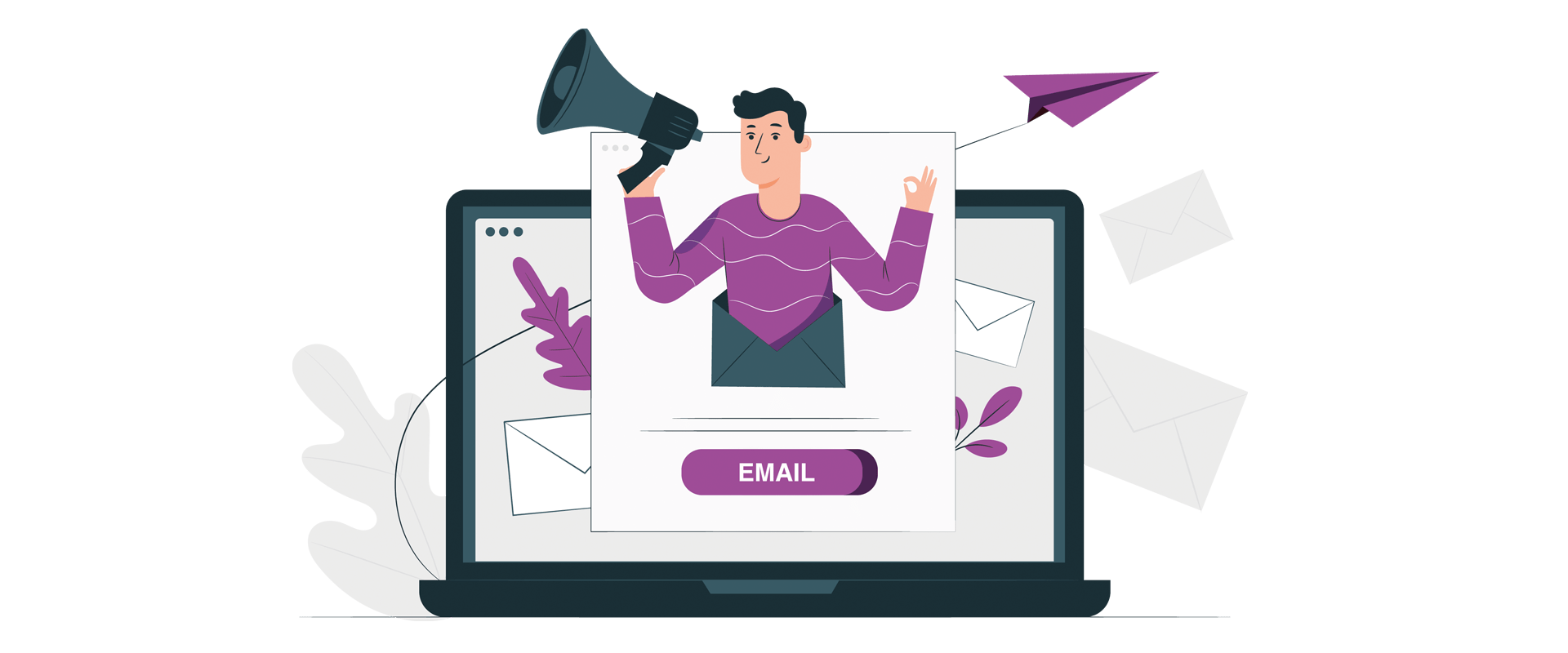 9. Clean Up Your Email List
If you did not delete inactive subscribers the previous years, in 2022, it's increased time that you clean up your act. You have to update your marketing email list about twice a year. If you don't, it may harm email deliverability.
When you update your subscriber list by removing inactive subscribers, it's best first to send a win-back email. It's worth a shot – you might get a few subscribers who want to remain on your list. After this re-engagement email, those who remain inactive should be deleted from your list with a clear conscience.
10. Simplify your Marketing Emails
The new year is a significant time to declutter—one area where you can also get rid of unnecessary objects in your email design. Minimalistic designs always remain popular.
Look at your fonts, colors, and layout. Do you have much white space? These are all signs of email templates that you should re-evaluate in 2022.
PurpleZ, as a top Online Marketing Agency in Irvine, implements the best Email, SMS, and CRM marketing strategy for Southern California small to mid-sized businesses.
Click Here to read more about Purplez Email, SMS, and CRM marketing.
We provide inbox deliverability, advanced reporting, segmentation, list management, template management, A/B testing, and email automation in Email marketing.
For text message marketing, we include your link, your business brand, and the customer's name to increase their chance of reading it. Besides, we implement an excellent CRM marketing strategy to track all interactions between your sales and customers and their journey.
If you want successful email marketing in the coming year, don't waste time and Contact Us Right Now.
Sources:
Molenaar,K.  2021 (November, 10). 11 Email Marketing Tips For Your 2022 Email Marketing Campaigns. influencermarketinghub
https://influencermarketinghub.com/email-marketing-tips-2022/