Social media marketing is constantly changing. What works today won't work tomorrow. Your digital marketing strategy needs to evolve. If you continue what you're doing, your business will eventually fail.
Do you want to take advantage of the latest social marketing changes?
Are you looking for expert insight to help you get your marketing plans on the right track?
Here are 9 top social media trends you need to prepare for in 2022. Get ready to boost your business!
1. Reels Contribute to Overall Instagram Marketing Success
In 2022, Video must become a core component of your strategy in the Instagram platform. But simply throwing up a plain video and hitting the record is no longer enough. It must be innovative, creative, and entertaining to stand out in today's digital marketing.
When using more video content in your strategy, don't forget that your audience's attention span has gotten shorter over the years. The need for new and quick content has become more prevalent. So your Instagram marketing strategy should align with that by Instagram Reels and short videos.
All video and Reels content you create must provide value to your audience.
Another valuable strategy for 2022 is organic videos or reels with a lot of engagement. You can turn reels into an ad by downloading the reel from your Instagram account and uploading that Video as an ad. This lets you reach new people and build up your warm audiences. This can then be retargeted for lookalike audiences.
2. Facebook Ads Performance is More Effective
Facebook ads are more effective than ever. It is clear that with the whole pixel debacle of 2021, Facebook has done some fancy footwork to make some of its easier-to-use products a lot more effective.
2022 will usher in a new era of even shorter attention spans. If you want to win, think short. You need videos that are highly informative, easy to consume, and as entertaining as possible.
Take reels and TikToks and try them in your ads. They're working exceptionally well. Pair your short-form videos with interesting old-fashioned storytelling.
Get Expert Social Media Marketing Training from the Pros
Learn from the industry's most trusted experts and take your marketing to the next level during these three steps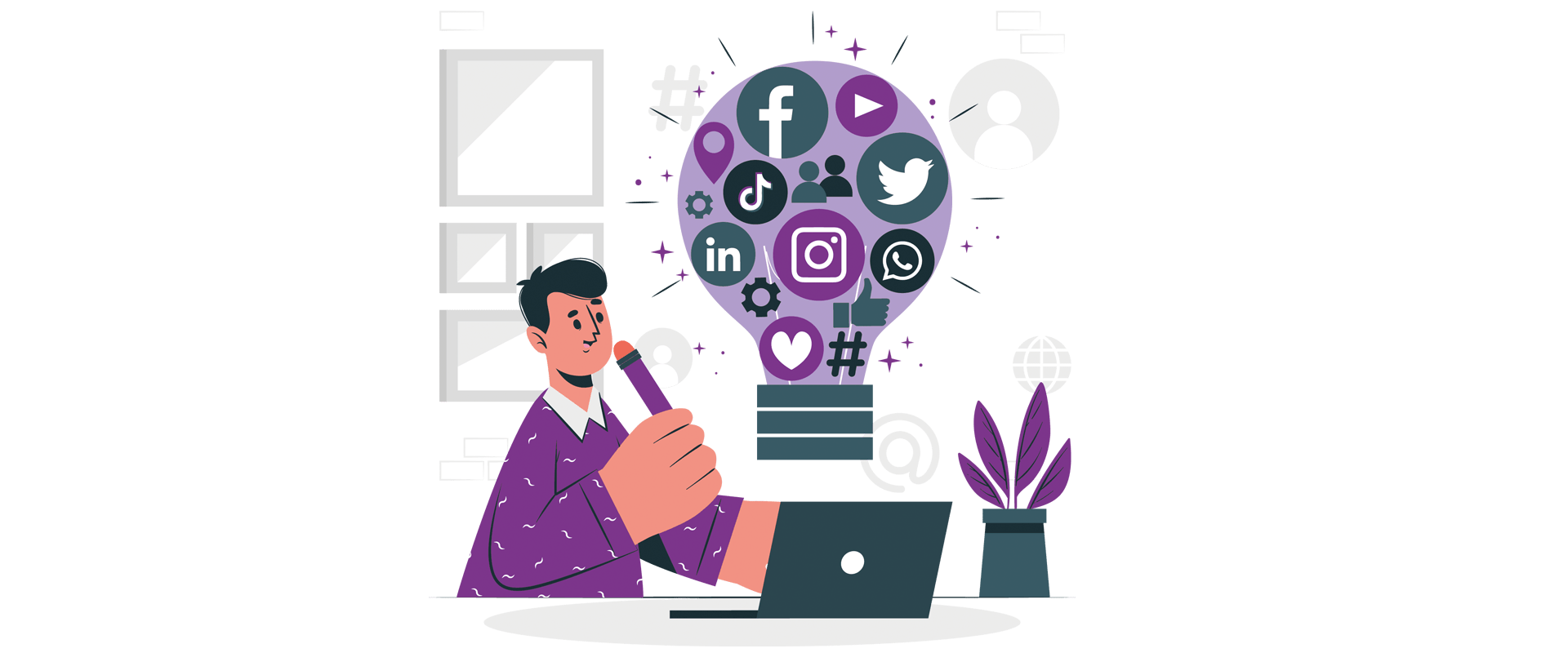 3. Long-Form Content Retakes Center Stage
2021 was the year of short-form media. The wide-scale adoption of Instagram Reels, the explosion of TikTok, and the introduction of YouTube Shorts are well-known examples of 15 minutes media.
There's been a significant change happening across social platforms:
        TikTok's length has expanded to 3 minutes. Reels went to 60 seconds.
        Clubhouse introduced long-form live audio.
        Twitter introduced Spaces.
        Facebook comes out with fully supported podcasting and Live Audio Rooms
        YouTube is embracing podcasting.
4. Niche Facebook Experiences Become Prominent Marketing Channels
Although Facebook continues to dominate as the world's number 1 social network with 2.9 billion monthly users. People are craving experiences in smaller communities and subcultures.
Facebook excels at offering these intimate types of connected experiences. Businesses and brands do well to double down on three main areas to build more trust with their audience:
Facebook Groups
Try to invest in building your group, ideally linked to your Facebook page. This year, Facebook introduced many features to make groups more appealing to admins and members alike.
Additions include creating subgroups, Both free and paid—shops for selling merchandise, community fundraisers, and a host of admin features.
Live Audio Rooms
Live audio rooms continue to roll out to Facebook users. You can use this format inside your Facebook group to connect more intimately with members. It's straightforward. You don't have to get camera-ready!
Facebook Live
Let's not forget about live streaming in addition to audio. Live Video is still convincing and the next best thing to be in person. Live Video provides an excellent opportunity to connect in real-time with your followers.
Go on Facebook Reels for maximum organic engagement. Meta will continue rolling out and pushing this short-form, full-screen video format very heavily.
Right now, reels are on both Facebook and Instagram. So, you may take advantage of this rising trend for free visibility.
5. Marketers Ignore Marketing Basics
Most marketers and businesses ignore the basics.
In 2022, most businesses still won't embrace Video. Even though they know they should.
Most companies won't discuss their products or services' prices on their website, even though they should.
Most marketing departments still won't be aligned, even though they should be.
Most websites won't offer self-service tools, Although they should.
Most businesses will spend too much time discussing what the metaverse will look like in 10 years, even though they shouldn't.
The basics will always matter the most. Attending to the basics makes an opportunity for marketers to improve their results quickly.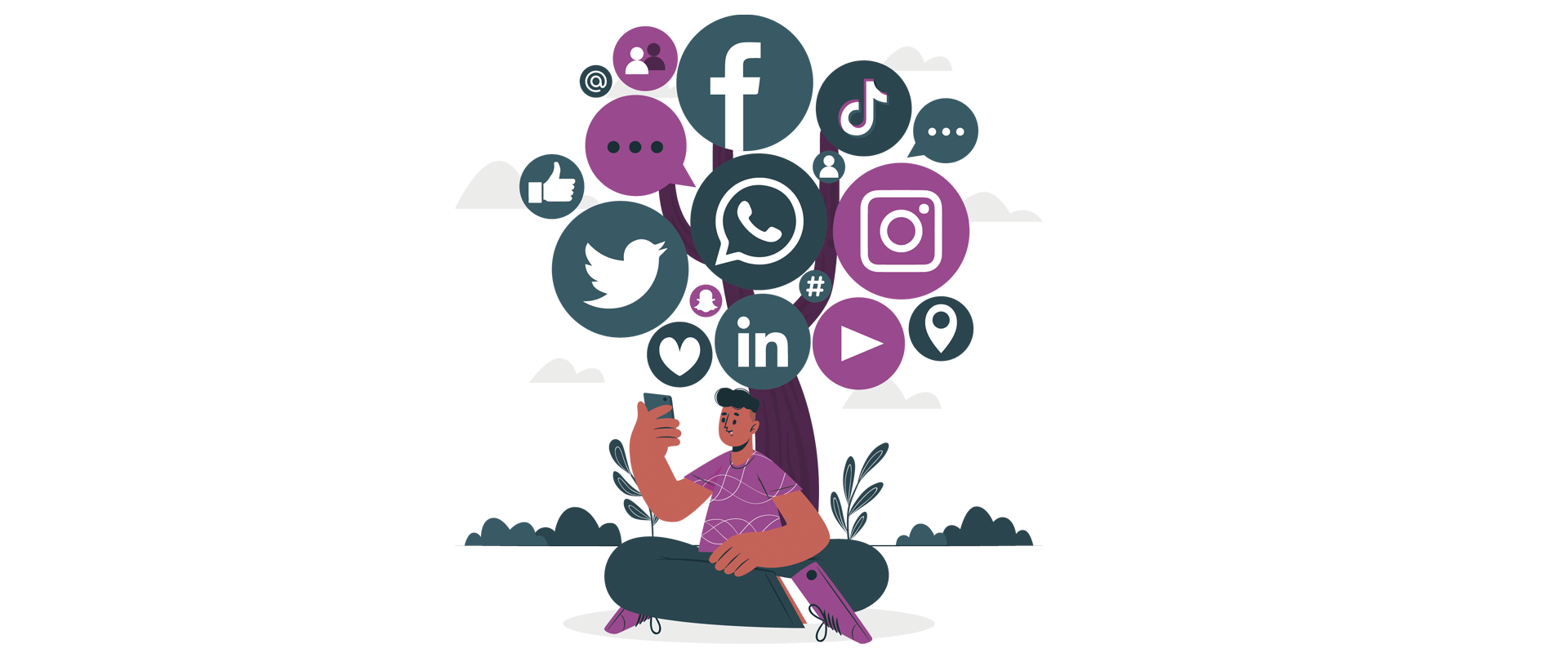 6. Organic Instagram Video Builds Trust
Video builds trust more quickly with your audience. So you will sell more.
When Instagram was introduced, it was just a photo app. Now, it's more crucial than ever to use Video if you want the work you do on social media to affect your business's bottom line naturally. Video is featured for all platforms, including:
Instagram Reels
Instagram short-form videos are getting the most organic reach of any post type. You don't have to use the wildest transitions to take advantage of the reels you can provide.
Instagram Direct Messages
Both live video chats and video messages are intelligent ways to make conversation. Ensure to tell the name of the person you're talking to. So it doesn't seem like a copy-paste Video.
Instagram Live
You can invite up to three guests who add value to the topic you're talking about into your Instagram Live. This brings a new audience to your broadcast.
7. Instagram Feature Overwhelm Forces Strategic Focus
Look at how many features were released in 2021. Instagram is investing in its eCommerce tools.
In 2022, we will see more of what we got in 2021:
TikTok-like features support short-form Video, additional tools for influencers, shops, and creators.
Instagram can be like a part-time job for some small business owners. This is very real.
Business owners are forced to learn how to use Instagram efficiently.
8. YouTube Shorts is a Distraction
Do you want to win at organic growth on YouTube? An essential thing you have to know is how YouTube works and the algorithm's job. Understanding that the algorithm's entire job is to pair the right content with the proper viewer is crucial.
There are a few trends to look out for as a creator on the platform in 2022, so let's break it down:
How your videos will be found in search is changing.
Before, on YouTube, if you found the right keyword, put it in the title, and had a strong tagging strategy. You could quickly reach the top of the search rankings for the keyword.
Now, tags hold very little importance in being found in search. The key to dominating search lies in the right keyword, title, and description.
YouTube Shorts is not where you should focus.
This might not be a popular opinion. But, some creators have seen success with Shorts. I don't think that's where the platform is heading or where you should focus your efforts to be found organically. YouTube users want long-form content. Long-form content will convert better to sales.
The viewers want to get to know you and your brand. Not just find what they're looking for and leave. YouTube is a search engine. So viewers may run to the platform when they're looking for an answer to their problem. Also, creators focus heavily on search to get their content found.
The viewers who will turn into a community that buys from you don't just want to get an answer to their question and go. They want to know your brand. So, as you make your content ready for 2022, try to develop a strategy that focuses on search and creating a community on the platform at the same time.
Be different and own your weirdness.
YouTube thrives on people who aren't afraid to be different and do things a little outside the norm.
Finding a way to be different from others56 on the platform will win in 2022 and beyond.
9. Video Leads Organic LinkedIn Marketing
LinkedIn launched Creator Mode in 2021. This is more than simply a tool. It's a way to support and encourage businesses to post original content and raise their brand messaging.
Following is what you may get as soon as you turn Creator Mode on:
        Your profile converts to a Follow account. You're permitted to be featured as a suggestion to follow.
        You have access to all new tools such as LinkedIn. Creator Hub indicates your access to features.
        You can publish a LinkedIn newsletter to obtain more visibility for your content.
        You have access to LinkedIn Live without the application process.
        Topics You Post is added to your profile in the form of five hashtags.  LinkedIn highlights your posts and shows comments and likes.
        The 2022 prediction for LinkedIn is the platform will become a more valuable place for video marketing content with a significant R.O.I.
LinkedIn launched a short video feature as a part of Creator Mode, similar to TikTok and Instagram Reels. LinkedIn discontinued the Stories feature, a short-form video feature introduced in 2021. Businesses will use this new video feature for marketing their services and products with short how-to videos. This continues to grow their LinkedIn user sessions and LinkedIn video marketing effectiveness.
Above are 9 top social marketing predictions in this article to help you prepare your marketing plans for the coming year.
As one of the top Social Media Marketing Agencies in California, Purplez can help you improve your social media account using the last trends and strategies.
We PurpleZ, use social media platforms to increase your website traffic by sharing your blogs, exciting facts, and snippets (with a link back to your content) with your followers to increase your website traffic.
If you want to get ready to boost your business in 2022, Contact Us.
Sources:
Jenkins, L. 2021 (November, 22). Social Media Marketing Trends for 2022: Predictions From the Pros. Socialmediaexaminer
https://www.socialmediaexaminer.com/social-media-marketing-trends-for-2022-predictions-from-the-pros/
Raheb, E. 2021 (December, 9). Top 5 Social Media Trends to Prepare for in 2022. Instoremag
https://instoremag.com/top-5-social-media-trends-to-prepare-for-in-2022/