The Background and brand review
FBR Construction has gained a great deal of construction experience from complete interior renovation, home remodeling, managing restoration services to landscaping and rebuilding.
Open Project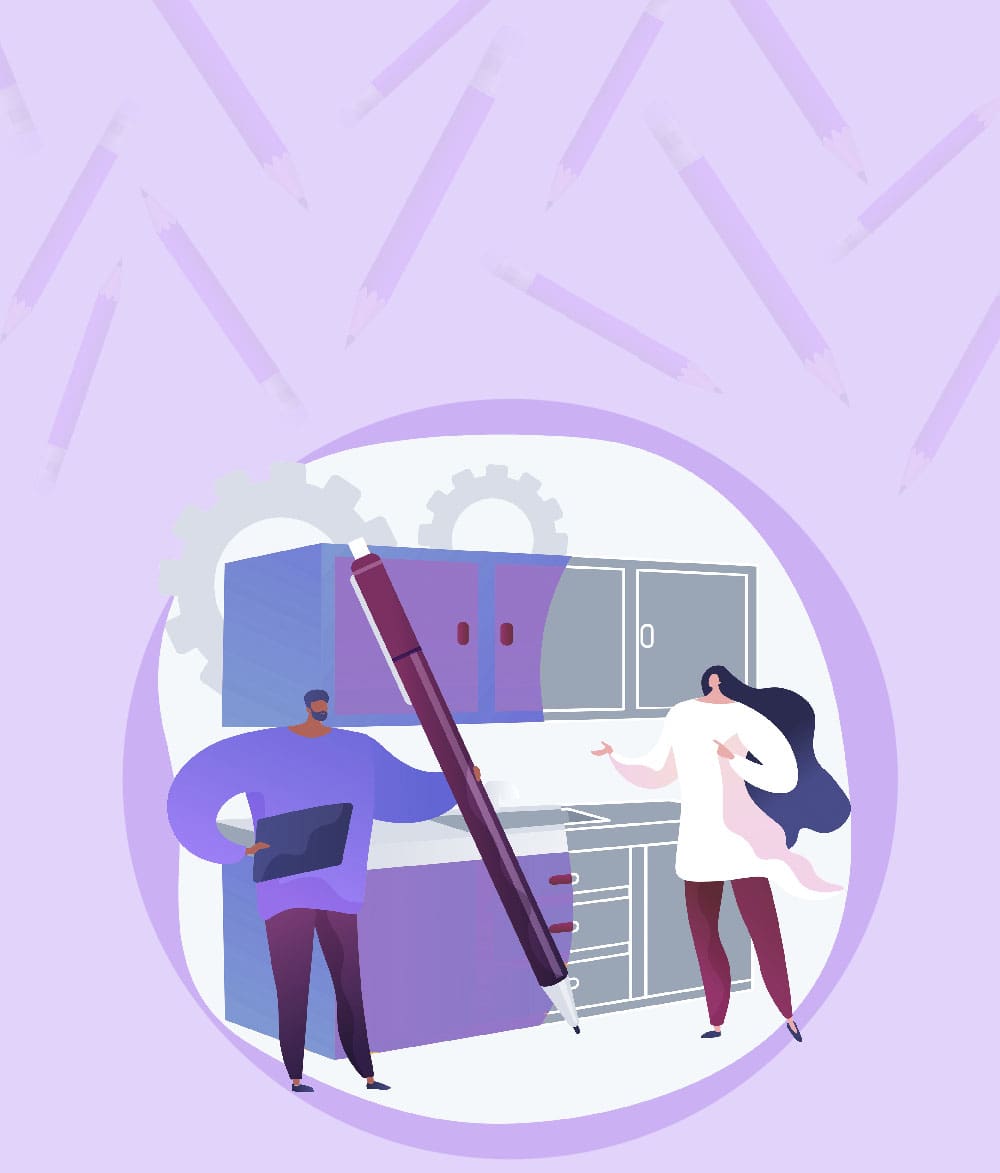 The Problem
Poor and technically defective website
No social media
Before launching a digital marketing campaign, the company sales only depended on architects and designers as they were the primary source of work orders. Their first experience with another marketing agency turned out to be quite unpleasant and high-priced. FBR Construction was spending thousands of dollars per month and was not pleased with the results (deficient quality leads) and barely got any quality leads. Our Team received a request from FBR Construction. We listed all present issues and got down to work instantly.
The other problem was that a home remodel is a considerable expense with a long lead time. It can take a possible client a year or more to investigate and feel content with spending or financing roughly 100,000$- to $150,000 for their project. The owners had no communication channels to stay in touch with website visitors or interested clients who weren't ready to pull out their wallets.
The solution
FBR Company's site needed to use the content they produced more effectively. PurpleZ does its job to the best of its ability to restructure the Website to convert more visitors into leads. The need to rework conversion paths resulted in a full-blown Website redesign over several months, as well as continued development of premium content bits to supply the site's highest-traffic pages.
For example, the homepage is usually the highest traffic page on a site, as it's your business's online storefront. We cleaned up the navigation, planning out FBR Company's services and the markets they serve to accommodate the visitors at the stages of their buying process to find valuable lead-generating content more efficiently. We added proper markets and services that helped visitors find what they were looking for.
Once we settled the critical paths a visitor could take on the Website, we identified high-traffic pages that deserved unique, premium content in the form of white papers, case studies, and guides.
WEBSITE RE-DESIGN & SEO GROWTH
PurpleZ helped The FBR Construction with the website re-design and social media marketing. They had an outdated one-page website that was tough to use and created a disconnect in their marketing. The Renovation industry is highly competitive. Since the transaction value is high, it is crucial to design a website that communicates trust and experience so that the visitors are more likely to make the initial contact with the brand.
Our Team improved the site's overall user experience (UX), conversion rate, and search engine rankings based on current marketing trends and user data analysis.
The project approach was implemented concerning the following key objectives in mind:
Assure it is easy for users to find what they are looking for on the site and navigate with as few clicks as possible.
Make it uncomplicated for users to submit a quote request on individual service pages.
Help increase the search visibility of individual service pages with Top-notch content and improve the overall technical architecture.
PurpleZ crafted a new website with a call to action, showcasing tenure, awards, credibility, imagery, and an easy-to-use responsive website.
PurpleZ-offered Services
Marketing
SEO
Local SEO
Social media management
Blogging
Adwords+PPC
Logo design
Video commercial
Online reputation
Results
Users                     +24   %
New users             +25    %
Sessions               +21    %
Total clicks              +17     %
Total impressions     +62    %
Screenshot 2021-07-24 at 12-25-05 Home - FBR construction
Screenshot_20210724-122625_Instagram
Client Testimonial
We have been working with PurpleZ to develop our website and digital marketing strategy for a year now. We are excited to work with them and so fascinated with the results! A very knowledgeable, honest, accessible, and excellent strategic Team! It's a delight to work with them, and we trust his expertise to develop our business.