Brand Overview:
As Orange County's premier permanent makeup clinic & academy, they dedicate themselves to the art of permanent aesthetics. Following the highest standard of luxury permanent makeup, they offer your best services, whether you look for a perfect treatment or excellent training in permanent makeup. Reaching where they are right now was a journey for both Parisa and PurpleZ; we will reveal that journey in this case study.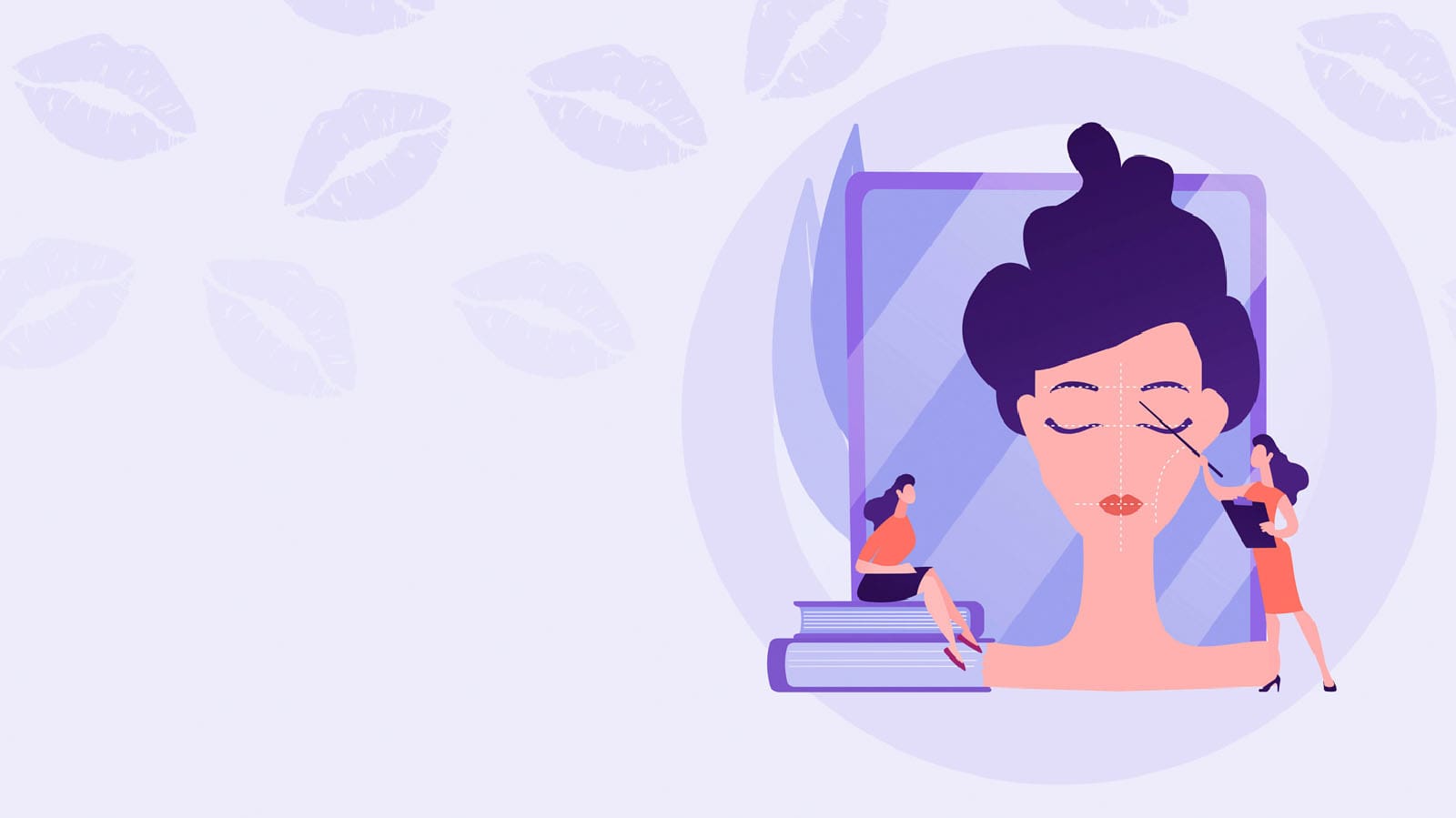 The beginning:
When Parisa first came to us, we discussed her future together, and soon our team was tasked with assisting Parisa to create her new brand from scratch. This allowed us to get genuinely creative, leading us to develop logo variations and sub marks alongside a color palette to perfectly compliment her style and personality.
SEO:
SEO is one of the most important aspects of Google advertising for PMU artists. It will take much more than a website to get your business visible in your local region and search engines. When you can rank towards the top for phrases like "Microblading YOUR CITY" or "Permanent Makeup YOUR CITY," you'll start attracting a lot of new customers.
We improved her Seo with a mixed website content strategy, establishing suitable backlinks, and being highly relevant to your potential searchers. Soon we managed to be on Page 1 Rankings for Chosen Location Search keywords (micro-blading, permanent eyeliner, scar pigmentation\camouflage, etc.)
Videography:
Businesses that want to attract new customers and increase income should use videos. You may add a personal touch to your case study by incorporating video, which is tough to do with a standard text-based case study. First, we developed a detailed plan with a target audience in mind and identified them.
We began shooting Parisa while she was doing her Magic with a good mix of interviews with customers. Once we had a compelling final product, we used them on her social media account and website. Luckily, and videos are versatile pieces of content that you can use across various marketing channels.
Website:
One of the most underutilized areas of marketing for PMU artists (and the beauty industry) is via their website and Google my business. Each month, hundreds of potential clients are trying to find permanent makeup clinics in their city. They aren't searching Instagram for it, and they aren't searching Facebook for it….. they're going to Google. So, As a continuation of developing Krista's brand, our team also created a bespoke, mobile-responsive website.
Paris's new website beautifully displays all of her services and prices while allowing her customers to read more information about her business and get in touch with her quickly. a new website was clean, mobile responsive, and connected to their online booking system. The new site contains links to their social media accounts and a gallery of before/after photos.
Social Media:
Social media has become an integral part of online life as social websites proliferate. Most include social components such as comment fields. In business, social media promotes brands, connects to current and potential customers, and fosters new business by broadening customer reach. Therefore, the goal should be to create compelling content that users will like and share with their social networks. Showing off your efforts will be critical to your confidence-building success.
While photography is undoubtedly the most important aspect to highlight on Instagram, you should also consider how you brand your company profile. PurpleZ came with the current color scheme, fonts, and general vibe they wanted to establish. We helped her buildup consistency and indeed created the desired image of her brand. We performed an audit on their social media activity and proposed a new strategy. This strategy included boosting posts to targeted audiences with specific interests 1-2 times per week. Our team also designed boostable ad images that showcased specials. To the left is an example of a recent one.