Background and Brand Overview
Pedram Pasha Taheri, the designer behind the brand Pedram Couture, has managed to break through the concrete barrier of gown culture by embracing couture's core principle of exhaustively careful construction. The designer has uniquely mastered the evening wear and bridal "X" factor, honed them, and developed them into an aesthetic all his own
Open Project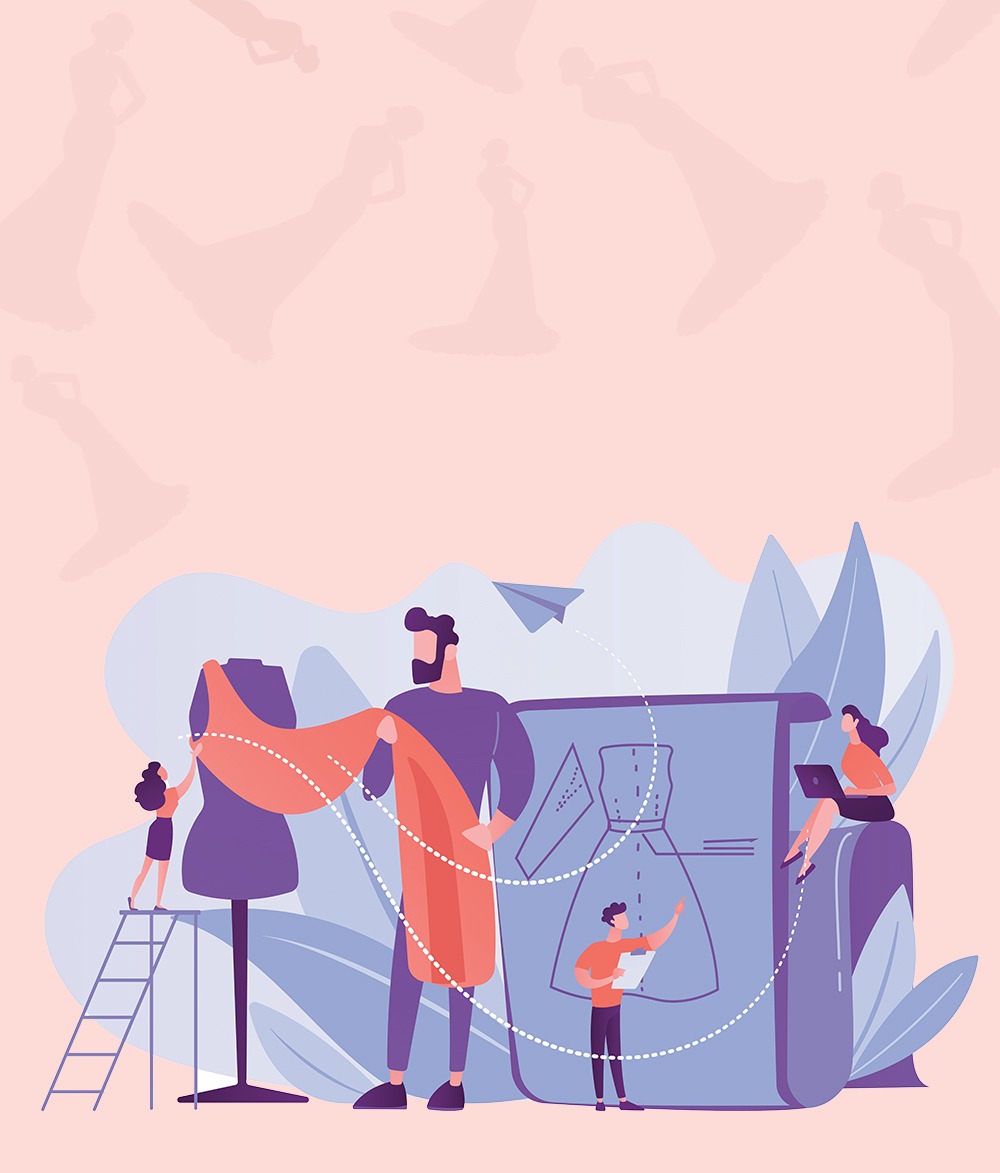 The Problem
Pedram Couture approached PurpleZ Solutions for its SEO efforts.
Pedram Couture has a store but was experiencing an overall drop in sales on their website, with a significant decrease in PPC revenue. They previously worked with an agency that was not good at responding, and communication was not open. Pedram Couture was spending over $5K on PPC advertising per month. The demand for a responsive and skilled agency was apparent in helping to solve their online sales challenges.
The solution
Pedram Couture was impressed by PurpleZ's subject matter expertise in PPC.
A campaign intended to drive qualified traffic and boost revenue
They chose PurpleZ for its quick response to needs. The first step PurpleZ set out to do was to tidy up the PPC campaigns. Which did not have negative keywords and run campaigns for products that were not driving sales. We reconfigured most of the campaigns to be product-focused, prioritized those with a higher value transaction, and added negative keywords to a fitter target users who were set to purchase (as opposed to common searches). The aim was to drive quality traffic and optimize campaigns based on the data aligned with sales KPIs. A vital piece of these and future optimizations is Pedram Couture's involvement. Their viewpoint, industry experience, and insight into sales from PPC help steer the strategic direction in which PurpleZ moves forward.
With PurpleZ Solutions as their trusted digital marketing partner, Pedram Couture now has a responsive partner that provides monthly reporting and in-person strategy meetings once a quarter.
PurpleZ-offered Services
Professional social media management
Website optimization
SEO
Blogging
Adwords+PPC
Logo design
Online reputation
Results
Users +35 %
Total clicks +38 %
Total impressions +50 %
Average CTR +45 %
Sessions +35 %
Organic Search Traffic : 100 %
Social media
+ 90 % accounts reached
+ 55% content interactions
+ 25% total followers
Screenshot 2021-07-24 at 13-42-05 Home - Pedram Couture
Screenshot_20210724-123025_Instagram
Client Testimonial
We fired our last marketing agency due to their lack of communication. Additionally, we rarely knew what they were doing, and if we asked, they wouldn't directly answer the question. PurpleZ has been working on our Website and SEO for several months now. They keep open lines of communication and do an outstanding job with our keywords. We now got a higher rank than we didn't a few weeks ago. The overall experience with them has been refreshing, and we're so glad to be working with them.