The Background and Brand Overview
Altair is a kitchen and bathroom design company that creates stunning spaces for clients across Orange County areas. They provide a comprehensive cabinetry design & installation service for your perfect new room. As a Houzz award winner in 2016, They guarantee professional experiences of prime projects based on their clients' schedules and budgets and years of hard work in bathroom and kitchen renovation.
For implementing a successful plan and design, proper project management is essential, which we are an expert at, taking care of your remodeling project from A to Z.
Open Project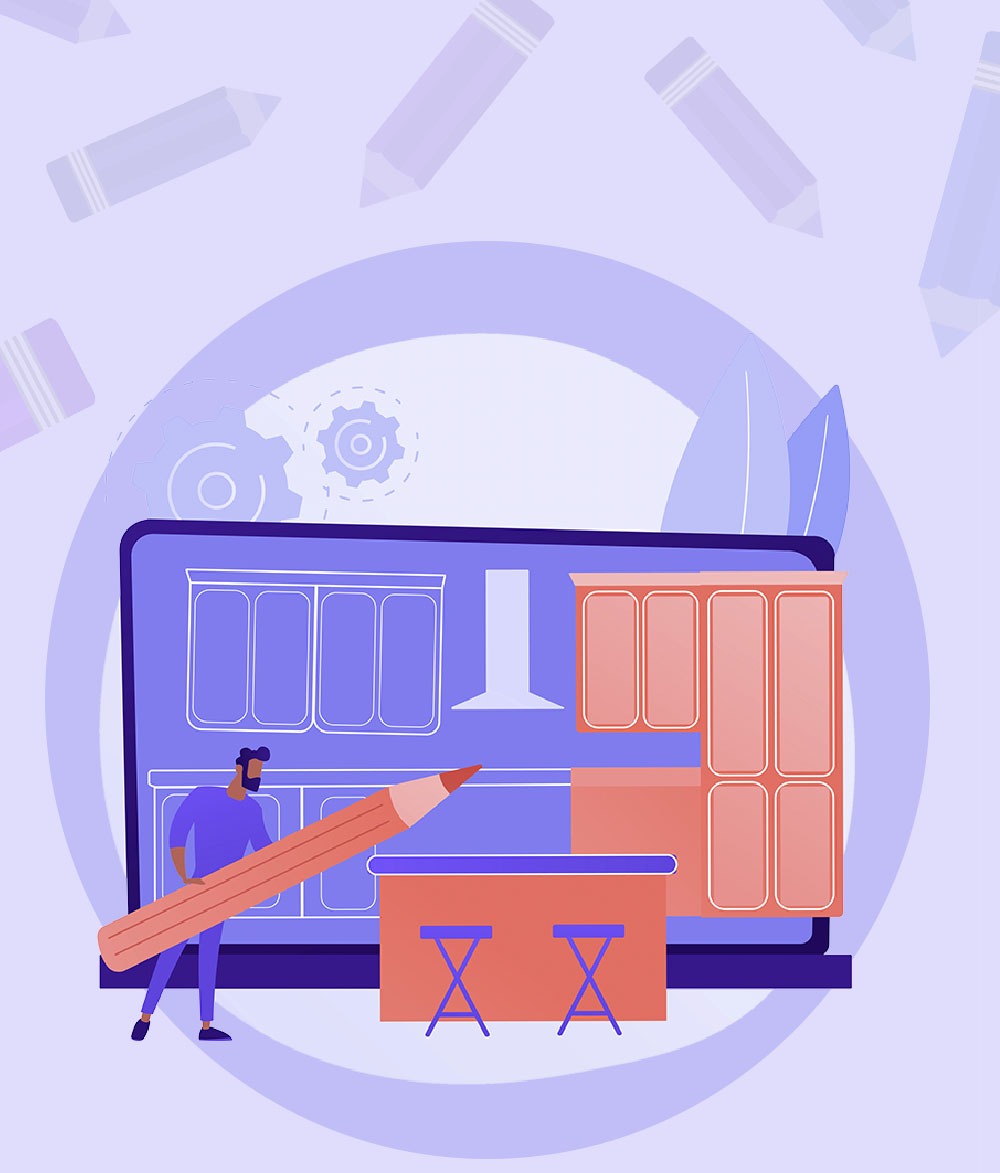 The Problem
They knew their website needed a new look as it had been about years since the site was last updated. They wanted a responsive site that worked well on desktop, laptop computers, and mobile and tablet. They previously approached a digital marketing firm to discuss their services. However, They were disappointed with the long process and extensive paperwork needed to get started. In addition, the firm did not implement essential digital marketing services, such as SEO, local listing management, PPC, or review management. It offered no way to track site traffic, leads, or search engine ranking performance. So they came to PurpleZ.
The solution
Moving forward with the digital marketing campaign, PurpleZ chose to concentrate on these goals:
Upgrade website to a responsive platform
Unique site design to have a fresh, modern expression (the old site had an outmoded design)
Create a layout that is straightforward for users to navigate and find relevant data
Improve local search result rankings on Google
Turn more visitors into leads by enhancing conversion rate
Incorporate Showroom Showcase feature into the site to attract prospects to the showroom
Digital Marketing Efforts
After reviewing the existing site and an SEO performance analysis, we determined that the best course of action is to upgrade the website and grow its online presence. The following features were corporated into Altair Kitchen.
Pages were created for each of the services offered by Altair Kitchen. The content was optimized to target specific keywords that correlate with both the services offered and Altair Kitchen's geographic location.
PurpleZ-offered Services
Full package marketing
Designing E-commerce website
Full social media marketing
Blogging
Local SEO
Adwords+PPC
Business card Design
Online reputation
Results
Users +35 %
Total clicks +40 %
Total impressions +50 %
Sessions +38 %
Organic Search Traffic : +60 %
Screenshot 2021-07-24 at 13-33-59 Home - ALTAIR Kitchen and Bathroom Design Orange County Remodeling Company
Screenshot_20210724-122916_Instagram
Client Testimonial
We hired PurpleZ to redo our website for us, and they have done an outstanding job! They optimized our website for SEO and did everything we asked. Our website looks beautiful, and it's fast, works efficiently on mobile. It's been a pleasure to work with them.