All organizations are searching for 2022 branding strategies. Therefore, it is best to conceptualize the best branding strategies for 2022.
Your audience has already formed a conclusion based on your website, social media profile, ads, and your other assets, even before you get the chance to tell your target audience who you are as a brand.
This indicates how significant your visual presence is online. Your website design, the captions you use, and the content you share say a lot about your company's trustworthiness and professional level.
Many people think that what constitutes a brand are its colors, logo, symbol, design, and other visual signs. An exceptional brand is more than those things in this era of distraction.
A catchy name and a nice logo are not enough to get modern customers attracted to what you want to offer and pull them closer to a purchase.
Click Here to Read more about PurpleZ Brand Strategy.
Following are the top five branding strategies for 2022 that you need to know about to get started.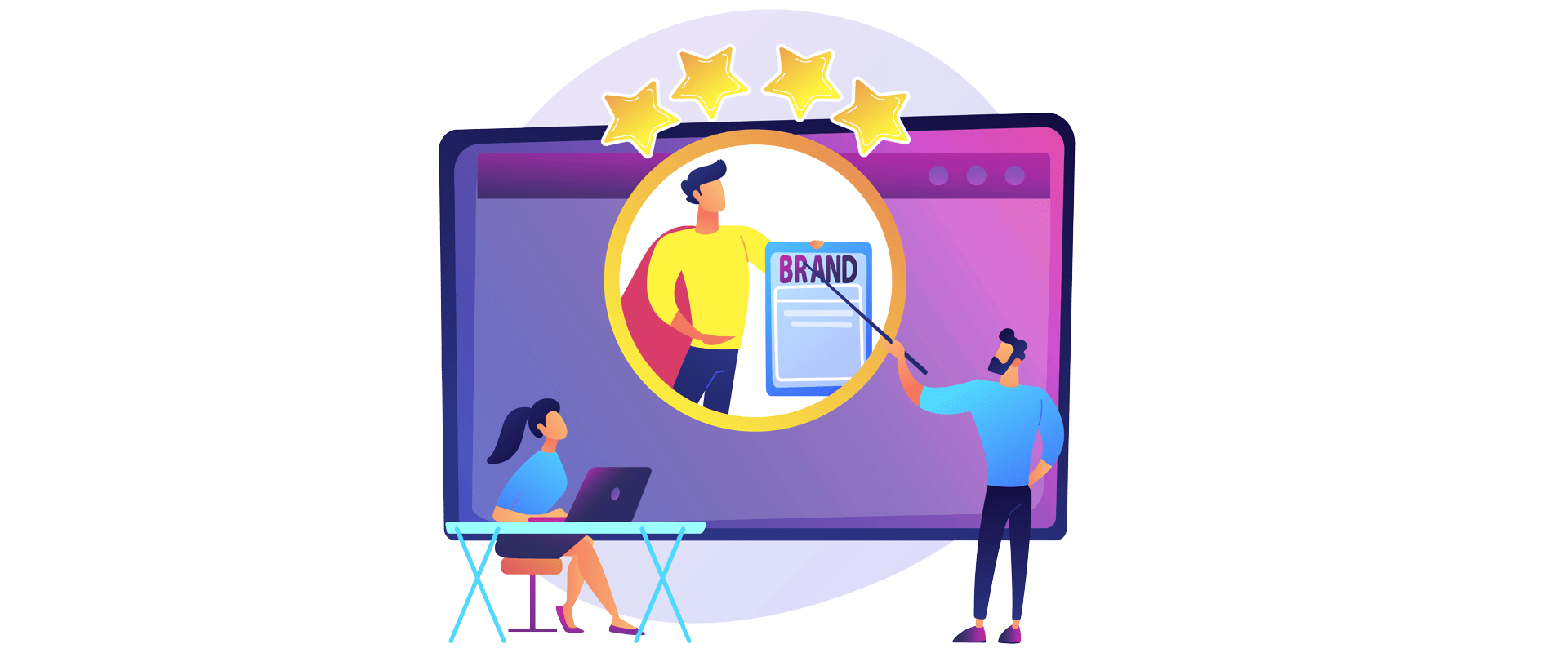 1. Logo Adaptability
Adaptability is one of the essential qualities a logo should have to succeed. You decide to design your logo to show your business and the current services or products you offer. But, you want it to be flexible enough to accommodate your company's future expansion and growth at the same time.
The latest trend with logos is minimalistic. Because simple logos with a robust interface are aesthetically attractive. Modern consumers don't want to put in so much effort to understand a brand. They want communication to be straightforward.
Assure that your logo is transparent and looks fantastic even when used as a profile picture in your posts or social accounts.
Fancier and intricate logos are fantastic, but they tend to look warped when you scale them down, making it more difficult for consumers to identify what they exactly are. When you use a simple and clean logo that's legible even when scaled down, consumers recognize your business very well.
Another trend in logos is shape-shifting ones. These are logos that have different versions. Each of them is designed to fit various applications.
For example, print ads that require more prominent logos can be more detailed and intricate. If you decide to use it for a mobile website, you may change one or two graphical elements.
2. Nostalgia
We expect brands that have existed a long time to go retro next year. Because now we live in a world where we're chasing trends and stick on social media to get updated with the latest happenings in different industries.
Invoking old memories and going retro will allow people to relish in the past and capture the feeling of how everything used to be when life was simpler. This can help attach positive emotions to your products and services, allowing you to increase your chance of getting remembered by your target audience and building trust.
3. Branded Visual Content
We can't determine how vital branded visual content is to your business' success. As mentioned, most people judge you based on your online posts. That is why you should plan out and curate what you want to put out there for the public to see. Also, assure that it is based on the aesthetics of your brand.
Because not every kind of content you publish has the same response from your audience, you should determine what makes them tick. This shows you an idea of what you have to be posting that you notice your target audience likes and may respond to.
You should know what your ideal customers want to see from you and give them variations.
Today, sales posts aren't as appealing to modern consumers as they used to be anymore. If you want to attract leads effectively and increase sales, you have to be more brilliant.
Instead of telling people to purchase your products directly in their faces, build trust first by giving tips, showing your expertise, and helping audiences solve their problems in general.
By using GIFs, infographics, long-form videos, short-form videos, you're more likely going to get their attention.
However, you want to ensure that everything you publish online reflects your brand's aesthetic. For instance, if you decide to post a video, your logo must be placed at the bottom corner. So users will know it's your company that produced this content, and in a way, it subtly advertises your brand.
4. Inclusivity
The world's standard of beauty has been changed recently. Today, more and more people embrace body positivity, diversity, and inclusivity. It's changing your customer expectations.
Today 79% of businesses acknowledge the importance of addressing cultural and social issues by adding inclusivity in their branding strategy.
This shows that today is the best time to use inclusivity for your brands. Instead of hiring celebrities, why don't you feature your most loyal customers? Featuring real people who use your services or products in your ads or videos is more authentic and compelling than getting famous people to follow a script.
Being inclusive could also mean many other things for other industries, such as offering products at different price points and various designs to cater to differently-abled people.
5. Purpose-Driven Brand
A purpose-driven brand is made to solve a problem or meet society's needs. Their motivation is their core mission. This dictates their visual identity, story, and decision-making.
Modern consumers no longer buy products for a need. They purchase them because they identify themselves with a unique brand. Brands whose marketing efforts are centered around a mission tend to appeal more to people. 71% of customers purchase from businesses that align with their values.
This 2022, shift your branding strategy towards a more purpose-driven way. Emphasize to your audience what you believe in. Stand up for as a brand. Use this to lead your marketing strategy. Partner with your ideal customer to contribute socially and use this partnership to make a significant difference in this world.
You can start by delivering products, content, and services related to your cause and keep listening to your customers.
Click Here to Read More about PurpleZ Brand Marketing.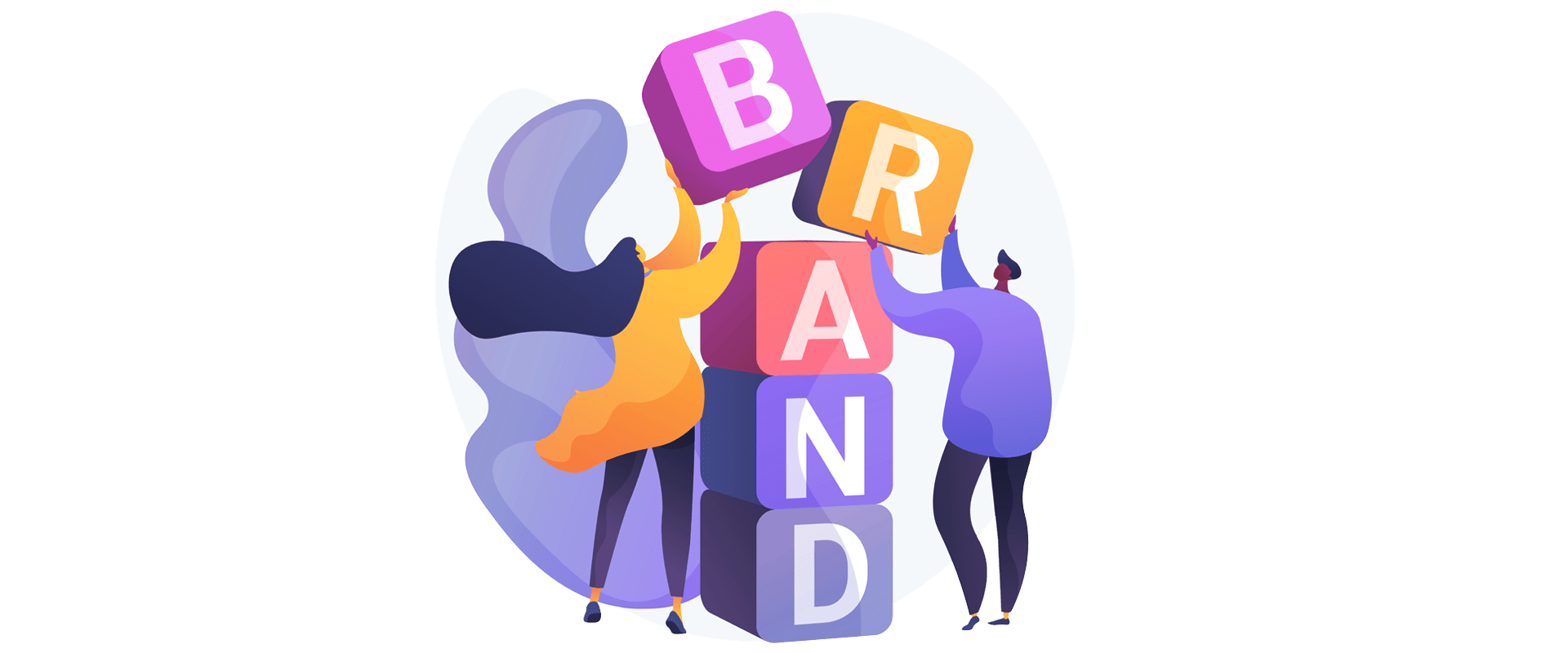 6 Outstanding Trends to Refresh Your Brand In 2022
1- Quirky Branding
Quirky branding combines overlapping features, chaotic designs, hand-drawn illustrations, and bizarre imagery. Several companies integrated quirky branding into their marketing strategies, such as ventures from traditional sectors as finance and health insurance. Quirky branding includes unexpected design elements. It ignores the rulebook to create a unique brand image. It often integrates bold and bright hues, odd artwork, colliding elements, random imagery, DIY pieces, collages, and fun illustration to make an impact.
Illustrations are a good element for quirky branding because they allow companies to use all shapes and sizes to inject inclusiveness and individuality into their brands. Illustrations of odd bodies are famous when creating branding design illustrations because they match a more comprehensive range of representation and advocate for diversity.
2- Branding Without Brand
Imagine people talking about why it's necessary to purchase clothes without mentioning a brand or manufacturer. This is going to become a new branding trend in 2022. Branding without a brand may have a significant influence on the public. Marketers may have thought of this idea as a joke in the past, but the future sounds promising. It can be an impactful trend because people are tired of companies flashing miraculous products and promises. Organizations have started to use their unique selling points as their brand image instead of abstract elements and flashy logos.
However, a lack of branding may backfire when the company can not create a brand recall. Therefore, only powerful brands can use this trend for marketing their products and services because the audience already associates them with their messages.
3- Brand Activism
Brand activism is different from a passing trend. Because it's more essential than ever for companies to indicate they're committed to the things they believe in. Consumers like to interact with companies that share their values.  A professional branding agency easily integrates this trend into a company's marketing strategy.
How a firm fits into its systems, beliefs, values, and lifestyle affects whether people purchase from it or not. When choosing the brands they want to align with, customers think about its purpose and mission. People no longer like to support brands that exist solely to profit.
4- Being Inclusive
Today, no company can make the mistake of not being inclusive. Lately, many ventures have received backlash for not being inclusive, and they have had to rebrand themselves as caring and available brands that offer their services to the broader public. Inclusivity may be in the form of race, sexuality, color, religion, and anything that may offend the audience. With social media, libelous news can become viral as fast. People's tolerance is lower than ever, and they quickly feel offended. Therefore, companies need profound root inclusivity to build their branding techniques and inspire famous names like Fendi. Just because a brand targets a particular group, it is wrong to make the mistake of ignoring the other groups. Victoria's Secret made this mistake and experienced pressure and backlash to rebrand.
5- Gradients
Gradients entered the design world as fun features for PowerPoint. But today, you may see them popping everywhere, from social media posts to digital art, presentations, and logo design. Color gradients are so popular because they have a range of applications. They may be used in several contexts and become a brand's statement elements as soon as possible. A good gradient should not disturb the eye. The rule is to use more than three analogous, monochromatic, or complementary colors to craft a perfect rise.
6- Getting Nostalgic
The people's obsession with nostalgia propelled it to become a dominant force in branding and marketing. The past may serve as a good source of inspiration for branding because the past allows companies to put a fresh spin on famous symbols and icons. In 2022, we expect to witness design elements from the 2000s.
Nostalgia isn't a new trend in marketing and branding. But the pandemic intensified it because people had more leisure time and rewatched their favorite movies and TV series.
Brands have to capitalize on the public's interest in nostalgia and integrate it into their marketing strategies. Nostalgic branding is familiar, comforting and safe.
Click Here to Know How does PurpleZ contribute to Your Growth?
Take Your Branding to the Next Level
It's becoming harder for brands to get the attention of their target audience, stay relevant, and gain the loyalty of modern consumers. But being updated with the latest branding trends may help.
Business owners and marketers like you must keep your branding simple. Ensure that your visual content online is consistent with your brand aesthetics. You should put your customers at the heart of your branding so you may serve them in the best ways possible.
Click to Read about Main Steps to Branding your Business in 2021.
As a full-service marketing agency in Irvine, we suggest that aside from knowing your ideal audience, you have to also stay on top of the latest branding trends.
Click to Read Why PurpleZ is among the top 20 marketing agency in Orange County.
PurpleZ offers a wide range of digital marketing services, including branding, social media marketing, SEO, and reputation management.
If you need help giving your brand a facelift or differentiating yourself from your competitors, allow us to do it for you!
Do you want to put your brand front and center? Contact us today!
Sources:
5 Exceptional Branding Trends for 2022. Yourdigitalresource.
https://www.yourdigitalresource.com/post/5-exceptional-branding-trends-for-2022
2021 (November, 21). 6 Outstanding Trends to Reinvigorate Your Brand In 2022. Insidenetwork
https://www.insidenetwork.com/6-outstanding-trends-to-reinvigorate-your-brand-in-2022/