Suppose you are not considering digital marketing with a properly determined strategy. In that case, You`re leaving windows and doors all open, allowing the competitors to come around simply and convert your customers before you can touch them.
Whether you are a well-known precious brand or a small startup,  without a qualified online marketing strategy or a professional digital marketing agency collaboration, You will go ahead to defeat.
These days Marketing is not just a business activity: it's an ideology, a view of the world, and a way to shape your business and mind. Hence, companies that offer digital marketing services (such as SEO marketing, Content marketing, Video marketing, etc.) have a large market share in today's business world.
The proven fact is that in 2021 and the years ahead, Consumers don't come along with traditional advertising anymore; they don't trust it. But they do trust natural Inbound marketing. If your SEO, content, and fundamental elements of your marketing mix aren't working together to perform well-appointed authenticity, authority, and engagement, you will have sales problems.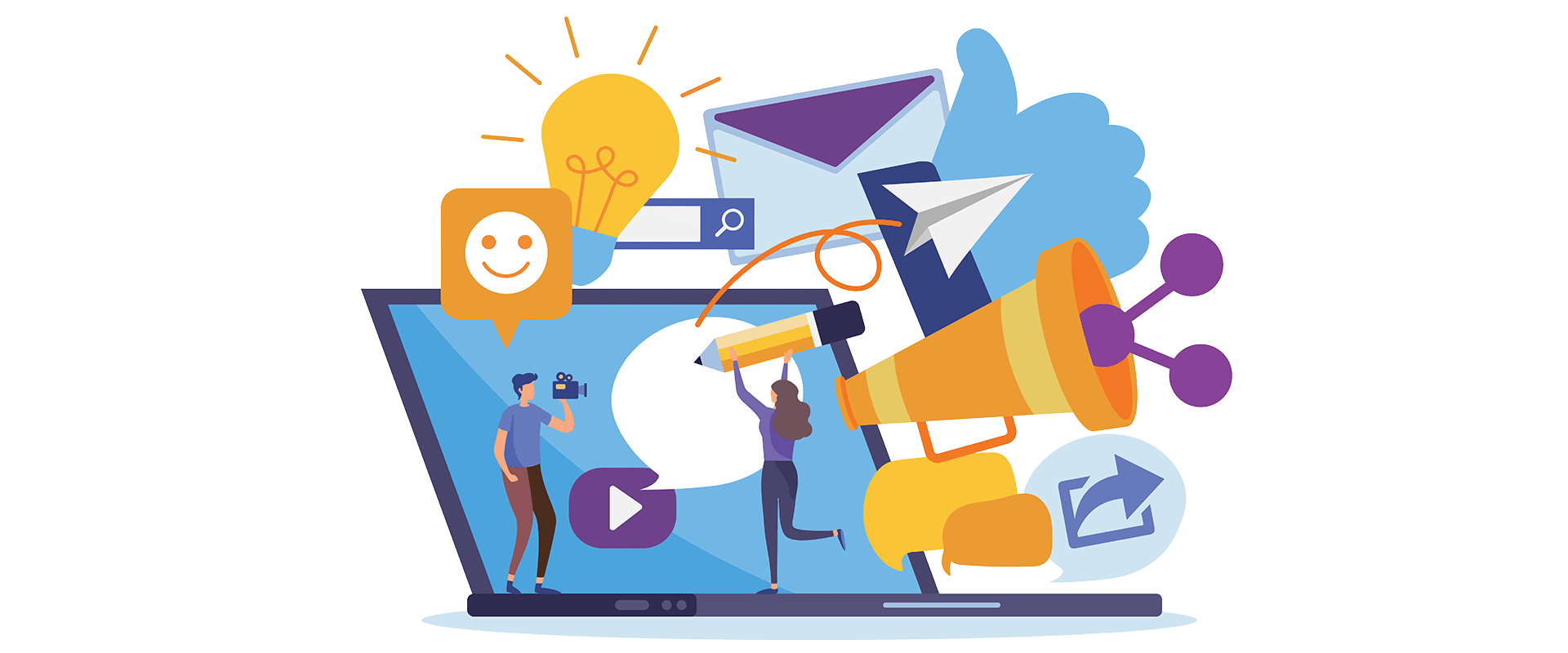 other unclouded realities might be:
The precedence of mobile users over desktop users and the necessity of optimizing websites and apps for a positive user experience
The growing rate of trust that cyberspace users have in each other and the precondition of Digital branding attempts to help you get more views, backlinks, and social shares in front of more people.
However, You might have come to convince so far that a qualified digital marketing plan in 2021 needs an integrated digital marketing strategy, and you may not. Just be aware that If you don't do something about it, you`ll fall further and further behind, losing public loyalty and attention as competitors are boosting faster and faster.
Reliable reasons to consider your solid strategy in the new year
Strategy Gives you Direction
Lack of specifically defined goals (improper marketing strategy) leads to not knowing what precisely you want to do and whom you want to sell during your online campaign (incompetent marketing plan).
A strategy is a stair-step approach with measurable milestones that continuously reevaluate your directions, activities, and performance and make constant developments. Helping you succeed in less time and at a lower cost than an unformed perspective. So embrace it even if it's hard to take care of.
You spend less time and lower cost
Implementing an integrated digital marketing plan is a hierarchical, step-by-step process. Your employees must refer to eventual objectives and put them in front of their eyes at every step. Therefore, without a strategy, they get lost, and finding the fit route among a diversity of options takes time.
An efficient marketing strategy, as mentioned above, sets metrics in place, which let you know where and what you're spending money on and whether you're earning a return on it or not. It also allows you to realize better whether activated tactics are not working to be improved.
Plus, if you're having trouble finding suitable people with the proper expertise to execute a multi-channel digital marketing campaign, you are spending too much on recruiting and hiring. You can do far more with less time and money when you collaborate with an agency that already has the expertise you need.
It makes you reachable, the first brand people think of
If you draw the map of your business, clarify where your company will stand in the future, and target your defined audiences, you would be able to expose your brand and product more effectively and efficiently.
Customers will not purchase your products and services merely because they saw your fifth ad or social post. By utilizing digital marketing, you can strategically concentrate on enriching your visibility and building effective brand recognition.
It puts you one step ahead of competitors
2020 was probably the most competitive in the human history of the online community. You must have heard that the trend will continue in the years ahead.
Have you ever thought of the newest trends in your business? Do you have any idea how to keep up with them? Your customers have been looking for what in search engines for the last quarter? Which keywords have they typed in Google?
Do you know precisely where your clients are online, and how can you reach them? Does your intended audience want news reports, fun stories, or how-tos? Where should you show your ads to achieve the highest conversion rates? What social networks do your customers prefer, and how can you make the best connection with them?
Well, whether you consider these questions or not, your competitors already tried to answer them. Before doing anything, plan to create a competitive online marketing platform now.
It helps you with segmentation.
Market segmentation will allow you to reach the right people at the right time, By optimizing the efficiency of your marketing campaigns. It helps you know more about your customers and build potent connections so that the value offering to them gets tailored to their tastes and needs.
In the way of success, to keep up with the game within this competitive market, you have to implement a coherent system. Settle your strategy through digital marketing to use its tools (such as google keyword planner) and provide a beneficial marketing segmentation.
You can optimize the marketing mix with it.
Every website needs analytics, and the process takes much time for sure, but marketing teams often forget or don't have the time to review them, and many senior managers miss their bungle because they are too busy.
Once a digital marketing strategy enables you to accomplish the basics right, you can progress towards the consistent development of the main elements like SEO marketing, site user experience, influencer marketing, social media marketing, etc.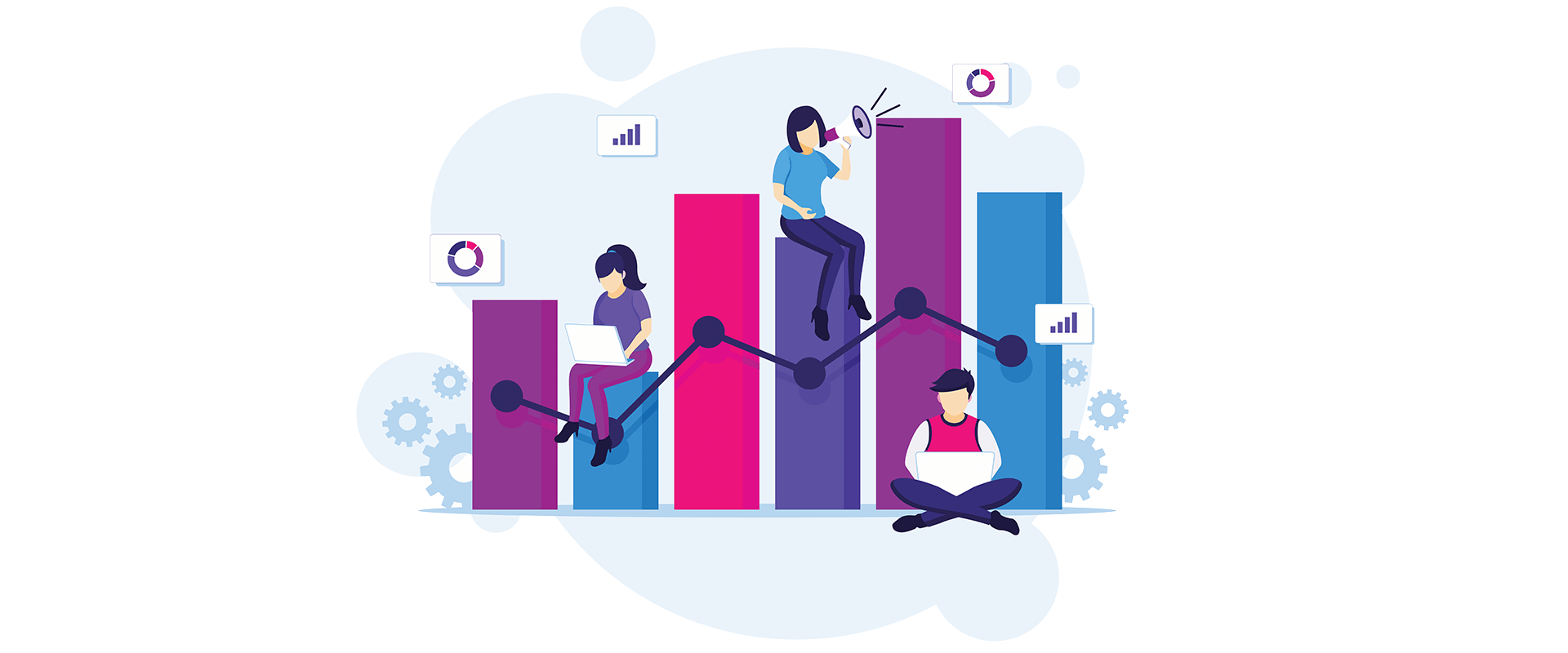 Uses sales funnels more effectively
Whatever your business model or industry is, you're probably losing buyers somewhere inside the purchase funnel. It might happen because:
Your marketing strategy isn't comprehensive. You draw user attention to the SERPs or social media, etc. But it doesn't transfer him to the next channel since you aren't on that channel.
Your strategy isn't conjunct. Every element has to work together smoothly to direct users through your funnel.
These examples and more are challenges that structured methods of internet marketing can tackle. Better in the hands of an expert digital marketing agency.
It doesn't let you put all the eggs in one basket
You undoubtedly don't want all your marketing efforts in the same channel. What happens if youtube takes down next year? What if Instagram changes its rules for paid social media marketing?
The fact is that if you place your marketing strategy mainly on a specific social network, you probably will get hurt.
These are challenges that may occur to any business. Some of these, in reality, have arisen and may appear again. By providing and implementing your comprehensive digital marketing strategy, you will be able to face any unpredictable incident.
Track and monitor your customer to find out your buyers persona
With a digital marketing strategy, you will distinguish your clients and their present state in the buyer's journey. It's the most measurable kind of marketing.
Google Analytics and similar tools will tell you volumes of visits, the number of clicks, what users do on their browsers, and in short, the way they think.
By leveraging these, you can clearly monitor your buyer's journey and track your website visitors.
 It Persuades consumers to trust your brand
Customers today trust brands that are reliable and authoritative, as mentioned above. One way to gain their trust and position your brand in their mind is through a unified, coherent digital marketing strategy. Here is why:
With an optimized digital marketing plan, your message is transparent. That strengthens your brand's reliability.
When you communicate with users through multiple channels, you have a better chance of high interaction. This engagement can easily convert into shares and likes, which persuade others to conclude your brand is delivering value.
Responsive websites and Multichannel marketing plans allow you to match with the ways people interact with the internet. Most users are not single-channel or even single-device users. If you're not responsive, you're not moving with the target audience.
Convinced now? Click for planning your strategy
Sources:
Southern New Hampshire University.( 2020,  February 12). What are the 7 Types of Digital Marketing?.
https://www.snhu.edu/about-us/newsroom/2017/11/types-of-digital-marketing
Alexander A.(2021, March 16). The Who, What, Why, & How of Digital Marketing. hubspot.
https://blog.hubspot.com/marketing/what-is-digital-marketing
Digital marketing (n.d). Marketo.
https://www.marketo.com/digital-marketing/
Chaffey D. ( 2021, March 16). 10 reasons you need a digital marketing strategy in 2021. Smartinsights.
https://www.snhu.edu/about-us/newsroom/2017/11/types-of-digital-marketing