As 2022 approaches, the stakes have never been more significant for retail companies striving to contend with retailers saturating marketplaces from Amazon and Walmart to the direct-to-consumer retailers themselves. There are several other reasons to build your site.
Whether you are just beginning up or have arrived at the point of sustaining a well-established client base, it's crucial to stay up to date with the various eCommerce marketing trends and techniques.
There is a specific difference between marketing and sales, though!
Structuring and eventually starting an eCommerce business website is a milestone accomplishment for your label. Therefore, it's crucial to funding an efficient website structure and eCommerce marketing plan.
This blog will look at some of the essential strategies you can use to improve your eCommerce business and get more sales.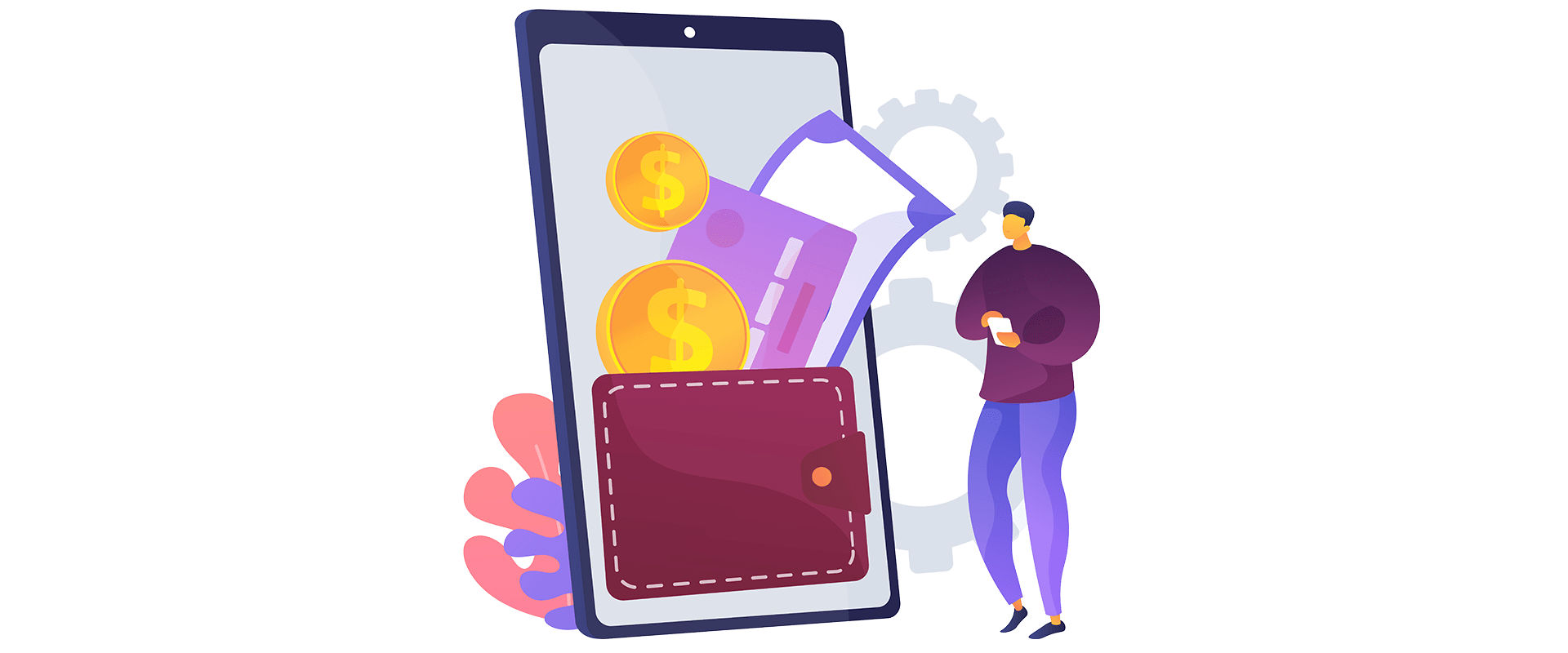 Google Shopping Ads:
One successful approach is using the ad platform of Google Shopping, which displays users' products associated with their Google search. When they click on an item, they are guided directly to the seller's site.
Google shopping is one of the simplest and most cost-effective methods of getting more sales for an eCommerce business.
That's because they efficiently pre-vet possible shoppers by displaying the product image and the cost. Hence, you only get highly targeted clicks, and they work.
Google Shopping campaigns have succeeded in as much as a 200% rise in conversion rate and click-through rate (CTR) by targeting users who have already interacted with a brand by putting merchandise in their carts or browsing product categories.
Create unique content:
The beginning step in fixing up an eCommerce website is generating the content for it. Producing high-quality and unique content will set you up for profit because it will resonate with your customers so that they communicate with you, buy from you, and have a following. So be creative. Be original.
Developing original content is an excellent way to make a statement, create a compelling idea, and mark users' perceptions. There is a delicate border between content that fascinates users and content that hinders them.
Why not take an additional step, put in a little work, and build something that will be genuinely compelling? It's an eCommerce business marketing policy with a lasting influence. One or two well-written pages can drive profits for years to come.
Do You Need high-quality Content for Your Los Angeles Website?
 What should I write?
First, at the bare minimum, attach educational content to your primary site pages – your homepage, about, policies (warranties, shipping, etc.).
Next, it's necessary to populate your online store's stock content. Start with individual products, prioritizing by your best sellers or highest earners, and compose original descriptions. Don't just leave it in the manufacturer's boilerplate language. Explain what it is, why it's more reliable, and the key features.
Don't forget the category pages. 
These also pose great SEO possibilities. Here's where you can explain your merchandise type (e.g., men's athletic shoes) and present ways to other commodities to help the buyer discover what they're searching for. FAQs are often handy on category pages to solve questions associated with the segment (e.g., "how to choose men's athletic shoes").
 Let's get proactive.
Generating from your eCommerce company's authority (e.g., shoes), write blog posts that attract new readers while informing and engaging existing devotees.
Add valuable content to your website, too, in E-Business stock demo or explainer videos are an excellent fit.
You don't have to do it yourself.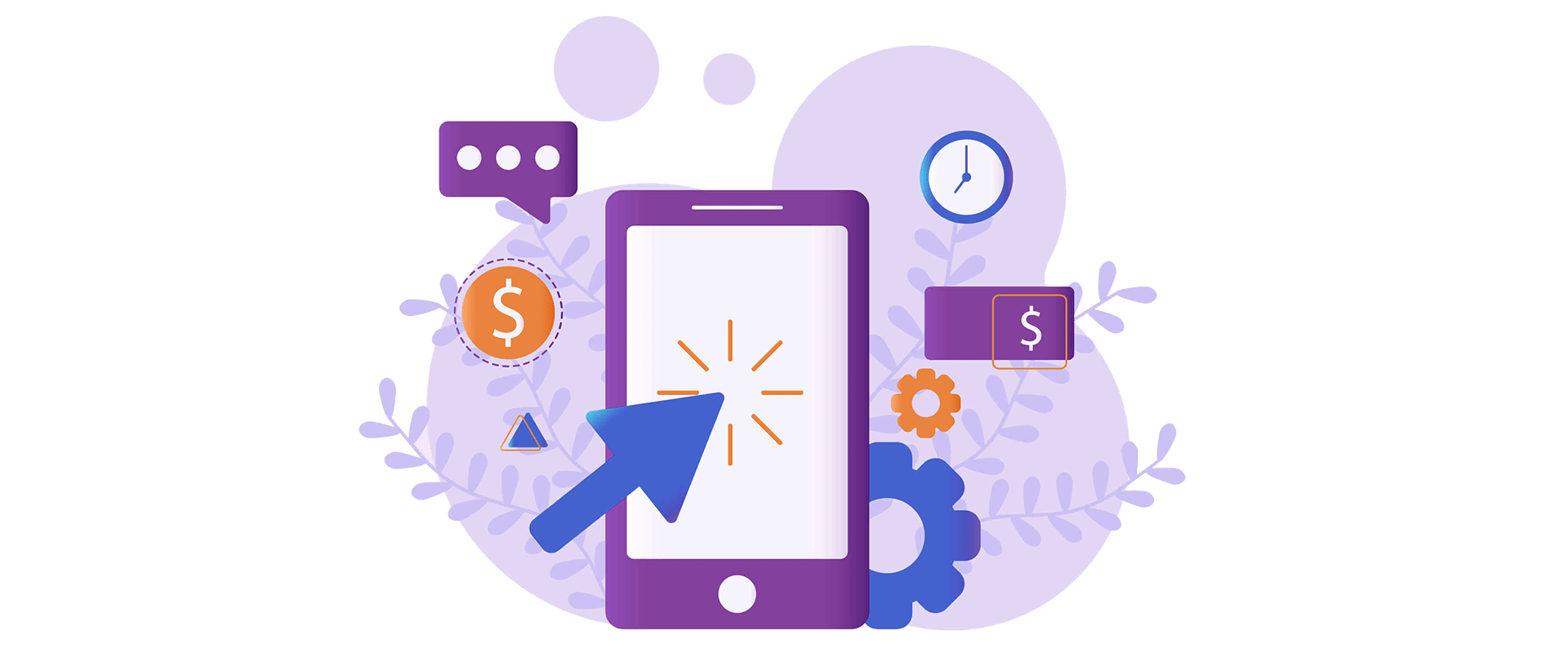 Data automation and connection establishments 
Typically, you'll need to use all the customer data at your disposal.
Brands should connect touchpoints and make their customer journey flawless.
Following the behavioral models of your website, visitors can help you create progressive profiles that facilitate personalized communications that lead to more effective conversion rates.
Using segmented data, a brand can give highly personalized messages with more major power to convert precisely what we want.
For example, you can send appropriately timed campaigns during the winter holiday season, and clients were warned just before their weekend escapades of offers on sweaters and skiing accessories.
Within an automated segmentation method, readers who displayed enthusiasm in beachwear and other holiday accessories can also be targeted for offers that matched their preferences, geographic location, and demographic characteristics. The outcomes will be nothing short of magnificent. These thoughtfully targeted campaigns led to awakening the interest of casual shoppers and returning customers, who then continued to buy season-appropriate merchandise when least anticipated during their weekday breaks from work.
 Social media marketing:
Social media E-Business marketing is a powerful tool. It enables you to communicate with your enterprise, clients, and market in a personal, public way. You can employ social media to cause engagement and interaction, expand traffic to your website, and receive a more broad base of customers.
Employing various social media platforms for other purposes also generates a valuable presence for your company that expands your capabilities and aims. This will eventually help you meet your customers' requirements in a way that improves your game over time.
Keeping your company's solid tone and personality through social media is essential because consistency will create trust within your audience. To promote and maintain brand memory and authority, ensure your outreach endeavors are united by notifying your team to be on the same page with your brand's communication characteristics.
Just as essential as being present and engaged on social is managing this channel's performance. To do so, use your analytics tools.
Observe the performance of the social referral journey on-site with a funnel optimization tool.
Analyze user session recordings to learn why customers left the journey, what forced them to convert, and what took their attention along the way.
Examine the performance of the separate social segment through heatmaps. How far do they scroll? What parts get the most engagement?
Ask the audience for user feedback through pop-up chat tools
You might discover that social audiences are more or less willing to give up information and improve your form fields to benefit them.
Need help with your social media marketing? Head here
User-generated content (UGC) and influencer marketing:
Brands should encourage their fans to produce their content in exchange for inspiration. This will boost engagement and conversions, as well as build assurance within the brand's digital community.
That's because user-generated content provokes more reliance than content from labels.
User-generated content, like reviews and recommendations in the structure of photos or videos posted on the brand's social media platforms and eCommerce site, looks more convincing for customers, understanding that the brand is selling with more than their own produced content.
UGC from micro-influencers can also help sustain the authenticity and authorization some big-time influencers have lost.
50% of consumers rely on influencer recommendations when purchasing, so influencer marketing can build reliable content possible customers enjoy.
Usually, when we think of influencers, we think of a Kardashian-level celebrity with millions of followers. However, accounts with more minor, yet more engaged, followers provide businesses with higher conversions for a decent cost."
Brands looking for micro-influencers can explore hashtags and concerns linked to their products and then observe the variety of content posted and the engagement it gets.
The challenge for e-businesses to combine UGC into their marketing policy is to accomplish it without crossing the line into sponsoring, recognizing, and incentivizing sufficient users to make a worthy effort.
After encouraging potential partners to collaborate, brands should send their products so content creators can review them and then honestly recommend the right ones to their respective audiences.
Collect Targeted Leads with Quizzes
Understanding personal details during signup without damaging conversion rates is a difficulty for many marketers. It would be best to give prospects a compelling motivation to bestow more information besides their email address.
You can do that by utilizing lead generation tests.
If you are interested in this subject, you can read more here.
MoFu and BoFu Strategies
 MoFu Strategies
Middle-of-the-funnel (MoFu) candidates are users that engage with your emails or products but haven't made a purchase yet.
In other words, the MoFu leads took a move towards you, and now it's your turn to take a step.
At this stage, you need to stay top-of-mind of your prospects and eliminate any obstacles preventing them from making a purchase. An exceptional suggestion on an abandoned cart or a wishlist item can aid push MoFu leads further.
BoFu Strategies
Bottom-of-the-funnel (BoFu) is the ultimate stage of your transactions funnel, where prospects are ready to convert first-time customers or return customers. At this stage, you want to make the process more natural for your leads and push them towards buying with the right impulses at the right time.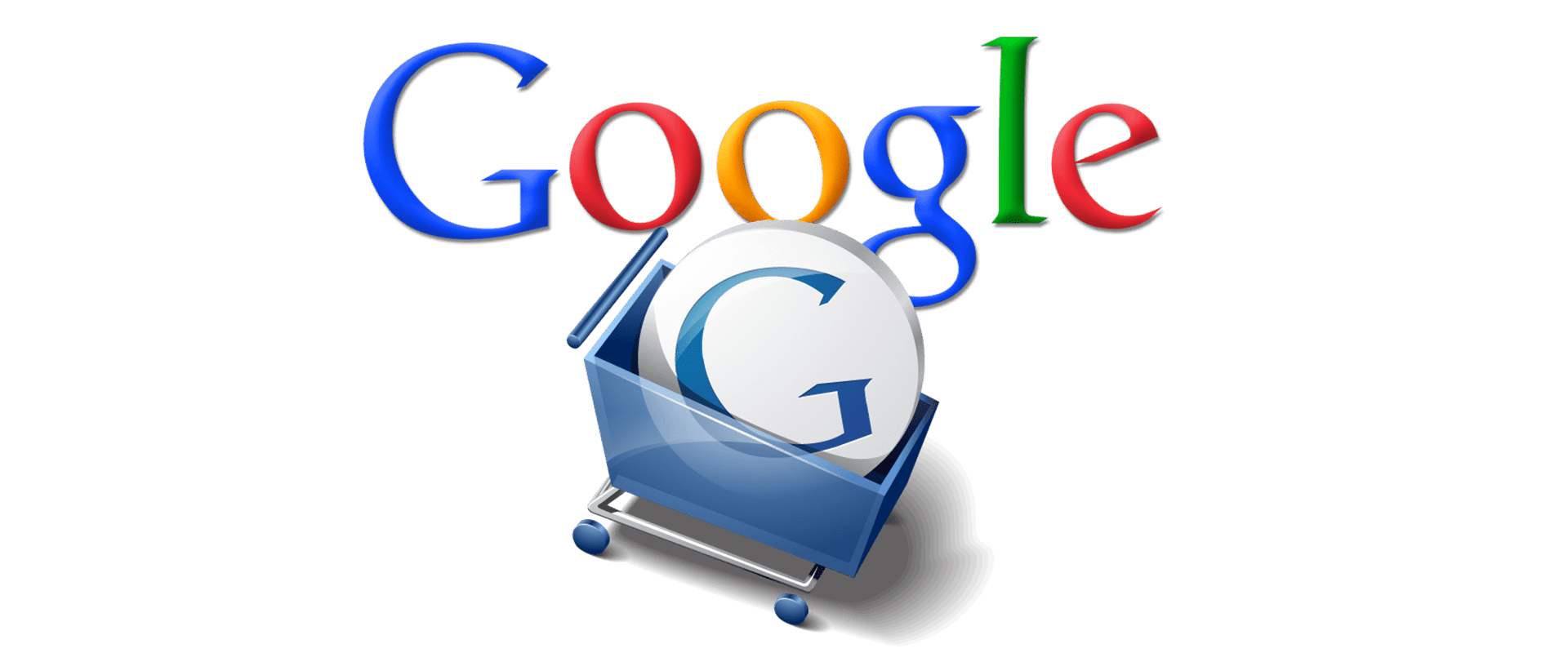 Converting Wishlists
How often did you add something to your wishlist and never look at it again?
I've done it numerous times. Unless I somehow miraculously get a random urge to purchase my wishlist items, I ignore their existence.
As an eCommerce business marketer, you can't overlook your prospects' wish lists because they have a great potential to convert. The name itself suggests that your visitors crave to buy those pieces. And suppose they drop their lists without making the purchase. In that case, they must be missing something—like a soft poke or an inspiration.
One way to make them recall their forgotten list items is to give wishlist reminder emails. You want to promote wishlist items with a straightforward and simplistic design and add a convincing Call to action to help your visitors re-consider the purchase.
DELIVERY OFFERS
People enjoy free delivery. Almost eight out of 10 (80%) people surveyed said free shipping was the #1 reason when questioned what would make them shop online more often.
Shipping costs are also a fundamental driver of cart abandonment. Over forty percent (42.39%) of clients cite shipping costs as a reason for not finalizing a sale.
Free delivery could be the ideal strategy to take your business to the next level and increase your revenues.
I know that sounds a bit strange.
"How does covering transportation costs assist me to boost my sales?" you may ask.
A 2015 study that analyzed more than 1 million Shopify orders found that retailers who regularly offer free shipping can quickly improve revenue by 10%.
Consider how you can make pricing a critical part of your eCommerce business strategy.
Develop A LOYALTY PROGRAM
Keeping a client is much more economical than obtaining a new one. This approach assists and ensures your clients keep on coming back.
A customer loyalty plan helps save your customers loyal by offering:
Discounts
Free products and giveaways
Coupons
Exclusive content and sales
Special offers on favorite items 
Exclusive early access to the newest products 
All of these elements encourage clients to keep returning to your brand rather than trying out other stores.
Beginning a loyalty program isn't as challenging as you might think. If you're enthusiastic about getting working with this approach, the essential things for you to consider are:
What will you reward clients for? In most instances, this will be making purchases. Still, you could further look to use rewards for inviting friends, dropping merchandise reviews, and other procedures that serve your brand.
What will your prizes be? You could suggest free products, discounts on future shopping, free shipping for a set period. This list is limitless, but it's vital to provide something like that.
1) offers a financial sense for your business
2) drives your customer to sign up.
How are rewards redeemed? Do clients manually redeem their bonuses, or will a bonus be automatically triggered?
If your store runs on Shopify, you can use one of the many available Shopify apps to set up your loyalty plan and do all the hard work.
 Email marketing:
Old but gold: Email marketing. Particularly personalized ones to further keep buyers coming back.
Labels that are looking to encourage signups should think about lures like coupons and free trials.
Please pay attention to tone, subject line, and clickbait-y words that might trigger spam filters in the emails they send customers and leads.
Personalization, or researching a customer's purchasing ways and then customizing their interaction, as a result, is another crucial email tactic for eCommerce labels.
There are two main methods: promoted products and targeted promotions during a customer's digital journey; and personalized follow-up emails.
Remember, perfection in the art of personalization comes with practice. The more you explore and track your success, the better you understand your customers and talk to them more efficiently.
Use personalization in emails to retarget clients with discarded carts.
For example, you can use "Did you forget something?"
Warning left-behind shoppers can have a notable result on sales. However, the most valuable emails are personalized, including the shopper's name and a personal offer or call-out to a prior purchase or even their browsing history.
Disruptive Technologies
Every once in a while, a unique thing will come along that may disrupt the way you engage with your viewers and produce sales. Disruptive technologies appear all of the time, and first adopters usually see the most significant profits.
Consider Instagram, for example. Many corporations that joined the platform first and acquired a noble following profited from their followers greatly. TikTok went through this same inflation in 2019.
Have an eye out for disruptive technologies that could influence your area if you can be an early adopter and take your chance.
These technologies don't always switch the market in the way you presume or to the degree you hope. However, when a new system to connect with your viewers emerges, the businesses that learn how to monetize first generally receive immense rewards.
New payment options
Cryptocurrency and bitcoins are rising as new methods of paying your debt. If you believe it will be a while before those systems gain mainstream status, think over. PayPal freshly stated that its users could hold crypto coins in its online wallets. The service, which started in 2021, will spread to all of its 25 million merchants.
PayPal joins current bitcoin platforms that enable its users to buy at larger chains like Walmart and Home Depot. To purchase Amazon and other mainstream sites, you can also utilize these "alternate" currencies at the Bitcoin Superstore.
Many customers are embracing cryptocurrencies. It's still not clear if cryptocurrency will ever be mainstream. What is plain is that there is a vast demographic of people willing to use cryptocurrencies for online shopping. Enabling people to adopt cryptocurrency at your online checkout could be one way of extending your market scope.
Pay-per-click advertising (PPC for eCommerce)
There are three primary parts to any pay-per-click marketing campaign: the ad, the offer, and the landing page.
All three need to be in perfect symmetry and synchronization if you crave to keep the lead's attention. The landing page must continue your ad, presenting the promised award of clicking on the ad to take the visitor through your conversion routes.
It must be customized for keywords to rise somewhere near the top of search engine results. Likely, these keywords will work into the rest of your eCommerce marketing policies, too.
Keep the landing page clear of distractions and needless content.
Remember that your landing page is the most suitable place to parade your merchandise benefits to the shopper.
Read more: a guide on PPC advertising.
The rise of AI and AR
One of the most notable drawbacks of online shopping has always been the buyers' inability to try before purchasing. With augmented reality and artificial intelligence growth, labels intend to allow you to examine their products. According to the data, AR alone is expected to top $18 million by 2025,
Take the case of IKEA, which allows the user to "see" what a piece of furniture will look like in their place through AR. Likewise, sunglasses brands will let you see if a frame will suit you from the convenience of your place. The next massive thing in e-business will be to deliver physical stores to their homes.
Going into 2021, AI will become an indispensable piece of any online enterprise. From virtual assistants to chatbots and e-learning, AI will become the firmness of your client experience. Already, we notice an expanding number of online sites that use virtual assistants for their after-sales services.
Chatbots
Technically, they are Artificial Intelligence, and chatbots can be imperative for eCommerce businesses to enhance the client experience. You can utilize chatbots to instantly interact with customers and solve their problems on various platforms, such as Instagram or your online store.
A chatbot is computer software that resembles a conversation with a human user to provide some help. Some chatbots are high-level, and it isn't easy to recognize them from real people.
The live chatbot will allow your consumers a highly personalized experience. It can expertly lead them down the purchase funnel by guiding their purchasing decisions. You can involve the whole range of product and process knowledge for your customers who have issues and questions on the way to the checkout page. You can also program chatbots to retrieve data from email marketing operations, upsell and cross-sell products, offer discounts, coupons, and so on.
In addition to communicating with clients, live chatbots can aid you in maintaining and tracking your stock, thereby allowing you to know you are running out of certain best-selling items in your online shop. They can also let your clients know that the product they were looking for is back in inventory.
The Conclusion
E-business websites are witnessing a surge in the number of buyers gathering online. As more businesses overwhelm the internet, it has become more challenging to keep the buyer's attention. Assure that your basics like social media marketing, mobile optimization, and site experience are solid before taking these methods head-on.
As screens get smaller, shopping becomes more interactive, and buyers require more responsibility, eCommerce web pages will have to adjust to remain. The trends already playing out are set to increase in the coming year and define which business stays on top.
So, are you ready for the change?
Ready to dive into Boosting your eCommerce Business? Contact us online or call us today at (800) 213-7303 to speak with a strategist!
Source:
Gotter, A. (2019, May 16).  14 eCommerce Marketing Strategies Your Business Should Be Using. disruptive advertising.
https://disruptiveadvertising.com/ppc/ecommerce/ecommerce-marketing-strategies/
Smith, L. (2021, May 1 ). 12 Goal-Crushing Ecommerce Marketing Strategies for 2020. wordstream. https://www.wordstream.com/blog/ws/2019/12/18/ecommerce-marketing-strategies